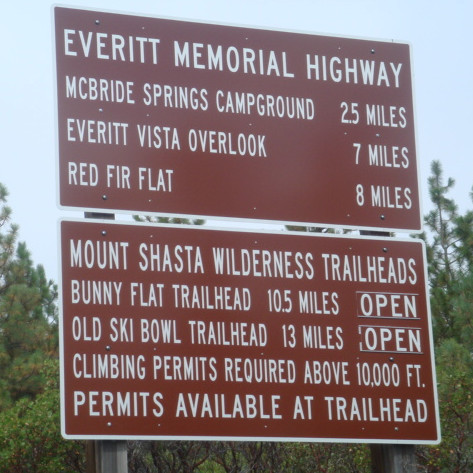 Everitt Memorial Highway - Bunny Flat
Last Updated: 05/10/2017 - 2:36pm
Everitt Memorial Highway provides road access to the Bunny Flat and Old Ski Bowl parking lots. In the winter, snow is removed to Bunny Flat. Siskiyou County is responsible for snow removal for this road, though this and all recreational roads are the lowest priority during and after storms.
ATTENTION CLIMBERS AND SNOWMOBILERS:

Due to the amount of snow on Mt. Shasta, parking at Bunny Flat has become extremely limited. If possible, please try to shuttle/carpool with others (and leave extra vehicles in the town of Mt. Shasta). Currently, it is difficult for vehicles pulling trailers to have any turnaround options.
Thank you in advance!