You are here
Casaval Avalanche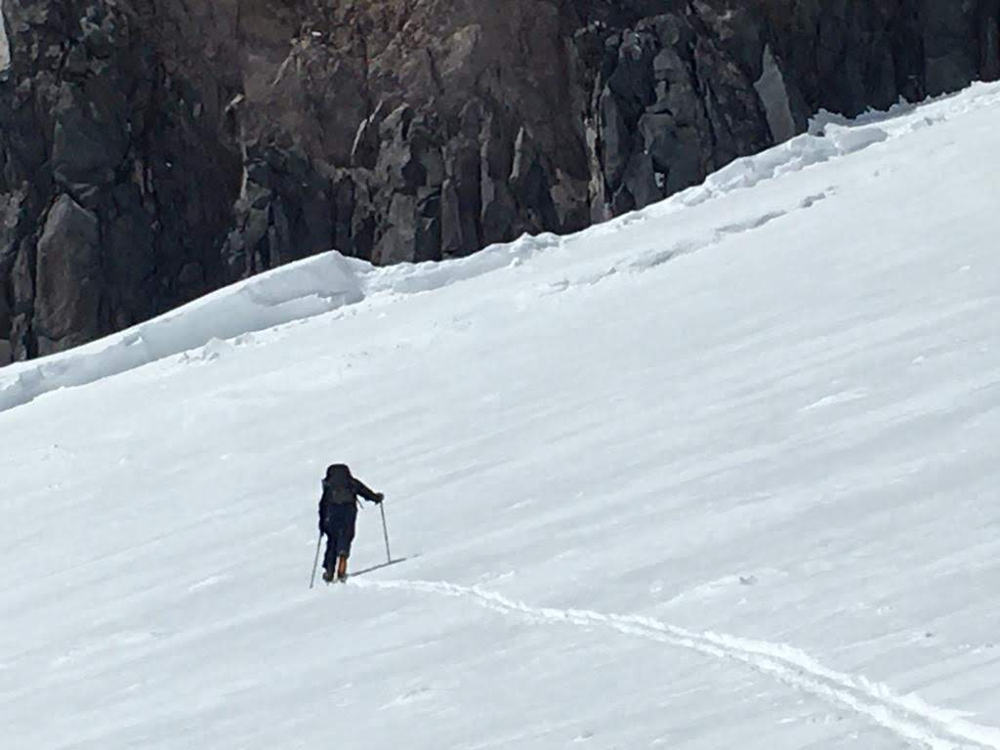 Location Name:
Casaval Ridge
Date and time of avalanche (best estimate if unknown):
Sun, 04/05/2020 - 8:00pm
Observation made by:
Forecaster
Red Flags:
Recent avalanche activity
Recent loading by new snow, wind, or rain
Obvious avalanche path
Terrain Trap
Location Map
96067
Mount Shasta
,
CA
United States
41° 23' 22.8984" N, 122° 12' 51.0012" W
California US
Avalanche Observations
Details
A large (R2/D3) avalanche occurred off of the east face of Casaval Ridge sometime late Sunday. Strong northwest winds were briefly seen Sunday afternoon blowing snow over the ridge. The avalanche started at 10,500 ft, at the top of the ridge above 50/50 flat with the crown extending about a half mile up the ridge to 11,500 ft, above Helen Lake. Debris from the whole release flowed down Climber's Gully to just below 50/50. The debris was 10 ft (300 cm) deep in places.
DATA CODE: HS-N-R2-D3-S
1. Date: 20200405
2. Time:17:00 - 23:00 (estimate)
3. Observer: Aaron Beverly
4. Path Characteristics:

a. Observation Location: – Casaval Ridge, 50/50 - Above Helen Lake
b. Aspect: SE - E
c. Slope Angle in Starting Zone: 35
d. Elevation: 10,500 - 11,500 ft (3,200 - 3,500 m)

5. Event Characteristics

a. Type: – Hard Slab (HS)
b. Trigger: – Natural
c. Size: – R2/D3
d. Snow Properties: N/A
i. Bed Surface: – New snow or new/old interface (S/I)
ii. Weak Layer – Weak interface or new snow
iii. Slab: – 1F hardness (best guess)

e. Dimensions

i. Slab Thickness: 4 ft (122 cm) max, 1 ft (30 cm) average
ii. Width: 2,600 ft (807 m)
iii. Vertical Fall – 900 ft (274 m)

f. Location of Start Zone: T(L) = 10,500 ft / T(R) 11,500 ft, Casaval Ridge
g. Terminus: Below 50/50
h. Total Deposit Dimensions: 300 cm
i. Avalanche Runout Angle: 25 degrees
Photos
Characteristics
Avalanche Width:
2 600ft.
Number of people caught:
0
Weather Observations
Statistics