Mount Shasta Avalanche and Climbing Information
Welcome the Mt. Shasta avalanche and climbing information website.
October 2, 2022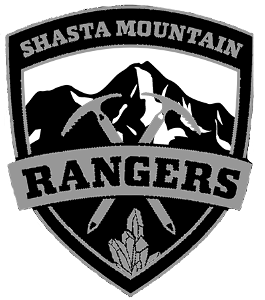 An extended period of sunny skies and warm temperatures have melted much of the snow that fell from the first autumn storm in mid-September. Snow patches still linger in shaded areas and higher elevations, but, overall, the mountain is returning to its generally rocky appearance. Beyond colder temperatures, there is nothing but sun in the forseeable future. Clear Creek is still the recommended route up Mount Shasta for those seeking the lowest risk. 
Please read all of the information below to learn about current conditions, how to climb Mount Shasta, wilderness and climbing regulations, and mountain safety tips. Climbers should understand rescue is neither automatic nor instant. Even rescues that seem straightforward involve planning, effort and risk.
If traveling above 10,000' you need to purchase a summit pass, even if you don't plan to summit. These are available for self-issue at all trailheads and the Mt. Shasta or McCloud ranger stations. Annual summit passes are available to purchase at The Fifth Season gear shop in Mt Shasta City during business hours.
Climber safety and mountain sanitation are two of our top management priorities. Please do your part to keep the mountain clean and pack out all waste. It is REQUIRED to pack out your human waste on Mt. Shasta.  Yep, if rangers catch you pooping without a wag bag, a citation can be issued. FREE wag bags are available at all open trailheads. Please help keep Bunny Flat clean. It is one of the busiest places on the Forest. Camping is allowed in the parking lot or just below in the dispersed camping area. It is primitive camping, no water/other services available, except bathrooms. The camping stay limit is 7 consecutive days, and no more than 30 days total in the calendar year. Pack out your trash.
The gate past Bunny Flat is OPEN to Panther Meadows and the Old Ski Bowl. All wilderness trailheads accessing Mount Shasta are also OPEN. Check our recent observations for photos and read the full report for current mountain conditions....
View Full Report
News & Announcements

Upcoming Events
Support the Mount Shasta Avalanche Center