Mount Shasta Avalanche and Climbing Information
Welcome the Mt. Shasta avalanche and climbing information website.
March 24, 2023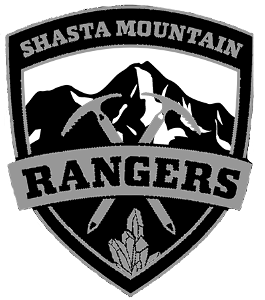 Except for Bunny Flat, all Mount Shasta Wilderness trailheads are CLOSED for the season.  The gate at Bunny Flat is also CLOSED for the season. This gate is located at the Bunny Flat trailhead and closes the last 3 miles of the Everitt Memorial Highway (EMH). Except during major winter storms, the EMH remains open to Bunny Flat year-round. Panther Meadows campground and Old Ski Bowl trailhead are also CLOSED for the season. One may still access closed trailheads, but permits and passes must be attained at the Mt Shasta or McCloud Ranger Station. 
Please read all the information below to learn about current conditions, how to climb Mount Shasta, wilderness and climbing regulations, and mountain safety tips. Despite being 15 minutes off I-5, climbers should understand rescue is neither automatic nor instant. Even rescues that seem easy and straightforward involve planning, effort and risk.
If traveling above 10,000' you need to purchase a summit pass, even if you don't plan to summit. These are available for self-issue at all open trailheads and the Mt. Shasta or McCloud ranger stations. Annual summit passes are available to purchase at The Fifth Season gear shop in Mt Shasta City during business hours. All trailheads are currently closed except for Bunny Flat. Get your paperwork at the ranger station.
Climber safety and mountain sanitation are two of our top management priorities. Please do your part to keep the mountain clean and pack out all waste. It is REQUIRED to pack out your human waste on Mt. Shasta.  Yep, if rangers catch you pooping without a wag bag, a citation can be issued. FREE wag bags are available at all open trailheads. 

Please help keep Bunny Flat clean. It is one of the busiest places on the Forest. Camping is allowed in the parking lot or just below in the dispersed camping area. It is primitive camping, no water/other services available, except bathrooms. The camping stay limit is 7 consecutive days, and no more than 30 days total in the calendar year. Pack out your trash.

Check our recent observations for photos and read the full avalanche advisory for the most up-to-date mountain conditions....
View Full Report
News & Announcements

Upcoming Events
Support the Mount Shasta Avalanche Center