December 12, 2018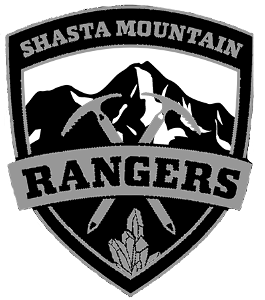 Early season winter conditions exist on Mount Shasta. While climbing the mountain in the winter is certainly possible, understand that a winter climb significantly up's the ante. Short days, bitter cold, extreme winds, avalanche danger and potentially icy surfaces are a few of the hazards exacerbated by old man winter. The BEST time to climb the mountain is in the spring and early summer. Climbing conditions on the south and west sides have deteriorated, and climbing the Avalanche Gulch, West Face, Casaval Ridge, Sargent's Ridge and Green Butte Ridge routes are still marginal. We have about 35 inches of snow on the ground at treeline, however much of the above treeline and alpine terrain remain scoured to rock due to wind. Rockfall and very little old snow remain for good climbing. Any new snow is likely not supportable, offering punchy climbing conditions. Refer to the avalanche advisory for current snow, weather and avalanche information.
If you plan on a winter ascent of Mount Shasta, be prepared. Any further questions, don't hesitate to give us a call. As always, please obtain REQUIRED items for your climb of the mountain. These include: summit pass, wilderness permit & human waste packout bag. For required item details, click here. 
The Brewer Creek, Northgate and Clear Creek trailheads are all CLOSED for the season. One may still access these trailheads, but roads are not plowed. Prolonged approaches and/or a snowmobile is necessary during winter. These trailheads include access to popular routes such as the Clear Creek route and Hotlum/Wintun -Hotlum/Bolam ridge routes. Check out the climbing tab on our homepage for route descriptions and see the recent observations below for conditions on specific routes.  Also, visit our current observations on the avalanche advisory. They will remain most frequently updated during the 2018/19 winter season.
The gate at Bunny Flat on the Everitt Memorial Highway is CLOSED. It is approximately 1.5-3 miles of snow covered roads exist to Panther Meadows, Old Ski Bowl, and South Gate Meadows trailheads. These roads are traveled by over snow vehicles to access the Old Ski Bowl. 
More than a dozen incidents have occurred on the mountain this season. The most common accidents include rockfall injuries, lost climbers, and slips and falls in steep terrain. Most accidents can be prevented with proper planning and preparation.
Do not climb into a whiteout. Always carry a map and compass and/or GPS device and route plan ahead of time.
Keep your group together. If you split up, have a solid plan and make sure everyone has proper equipment and knows the way.
Do not glissade with crampons on. If you choose to glissade, take OFF your crampons and make sure the snow is soft.
Know how to properly self-arrest with your ice axe. A slip and fall on the upper mountain can be fatal.
Wear a helmet and watch out for rockfall. Climbers get hit every year.
Understand that if something goes wrong, or a member of your climbing party gets injured, you need to be prepared to self-rescue. If you have an emergency on the mountain, call 911. Be prepared to provide your location and nature of injury. 
View Full Report