November 17, 2019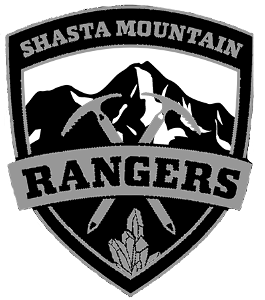 REQUIRED TO CLIMB MT SHASTA: Summit pass ($25 and required above 10,000 feet, even if you don't plan on going to the summit), wilderness permit (free) and human waste pack-out bag. All of these items are available for self-issue at all open trailheads or the Mt Shasta/McCloud Ranger Stations and The Fifth Season store in downtown Mt Shasta. Have your pass handy as rangers will check. Packout your human waste. It is required. Waste receptacles are provided at all trailheads. All trailheads are open with full access. Expect rough roads. Four wheel drive is not necessary, but medium to high clearance recommended. Don't let early season snow storms trap you. Pay attention to the weather.
Mount Shasta is hosting late season climbing conditions. Observations and updates of this advisory will be less frequent as we enter into the Fall season. Late season conditions means that rock fall is likely, sun cups on any remaining snow are plentiful, and loose, rocky slopes are gaining size as snow melts. Slips and falls on snow can often lead into rocks. This greatly exacerbates a slip/fall consequence. Outfitter guides have ceased trips on most routes. The Clear Creek route is the best option for late season climbs, but don't take it lightly. Numerous lost climbers, slip and fall accidents and fatalities have occurred on this route in the past. The routes from the Brewer Creek trailhead and Northgate trailhead are still in decent shape. All ridge routes are mostly melted out and involve loose rock scrambling, potentially knocking rocks onto climbers below.
Climbing Mount Shasta does not get easier or safer this time of year. Improper footwear/equipment and failure to stay on route have led to a number of rescues. We can not stress this enough: plan accordingly and carry the proper equipment, i.e. an ice axe, crampons and helmet, proper footwear, navigation tools, etc.  Be on the lookout for incoming weather and plan your climb accordingly. We've already had fresh snow on the mountain creating winter-like conditions.
Camp cleanliness and overall mountain sanitation are very important to us and other climbers. When traveling in the wilderness, always follow leave no trace principles.  Minimize your impact. Plan ahead and prepare. Travel and camp on durable surfaces. Depose of waste properly (it's required). Leave what you find. Always respect wildlife. Many day hikers have been exploring lower elevation trails on the mountain. As summer trails continue to melt out, please stay on path to limit resource degradation. Camp at least 100 feet away from water sources. Stay off fragile vegetation as best you can. The growing season for this delicate ecosystem is very short, especially this year!
Check the weather and monitor as you climb. The NWS Rec Forecast is a good place to start as well as the NWS Discussion.