Mount Shasta Avalanche and Climbing Information
Welcome the Mt. Shasta avalanche and climbing information website.
May 26, 2022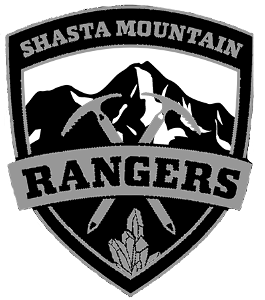 The Mount Shasta Avalanche Center has shut the doors for the 2021/2022 season. But don't worry, we're still here! This climbing advisory is the BEST place for up-to-date mountain information, and read the spring statement for avalanche concerns.
Remember, if traveling above 10,000' you need to purchase a summit pass. These are available at Bunny Flat trailhead and the Mt. Shasta or McCloud ranger stations. Annual summit passes are available to purchase at the Fifth Season gear shop in Mt Shasta City during business hours.
Climber safety and mountain sanitation are two of our top management priorities. Please do your part to keep the mountain clean and pack out all waste. Nobody wants the human excrement visual, and it doesn't break down in the alpine environment. Fortunately, it is REQUIRED to pack out your human waste on Mt. Shasta. Free wag bags are available at all open trailheads. Also, please help keep Bunny Flat clean. Camping is allowed in the parking lot or just below in the dispersed camping area (full of snow and not accessible currently). It is primitive camping, no water/other services available, except bathrooms. Please don't leave litter or campfire debris in the parking lot. Pack your garbage all the way to town instead of dumping large quantities of trash into the small trash receptacle at Bunny Flat.
The gate past Bunny Flat is still closed. The road is covered in snow. All wilderness trailheads accessing Mount Shasta, except for Bunny Flat, are also still closed and inaccessible due to snow. Expect snow to limit access to other trailheads for another few weeks or month, especially with the current weather/April snow storms. The road to Brewer Creek trailhead washed out again last Fall and will be impassable to most vehicles regardless of snow. This is a priority to repair this spring, and we'll keep you posted. The Everitt Memorial Highway is plowed to Bunny Flat, but not always the first priority during big storms.  

Check all our recent observations for photos and read the full report for current mountain conditions....
View Full Report
News & Announcements

Upcoming Events
Support the Mount Shasta Avalanche Center