April 19, 2019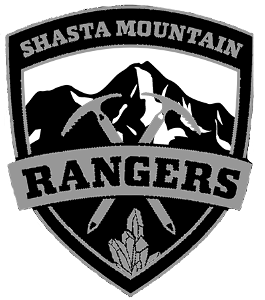 Wintery storms have been rolling through during early April. Recently, warmer temps have caused loose-wet avalanche concerns on sunny slopes below and near treeline. Today will begin to cloud up, cool off and tonight/tomorrow, widespread rain and snow showers are expected with isolated thunderstorms. Snow levels will be near 9,700 feet tonight and lowering to 7,700 feet Saturday. Sunday looks partly cloudy. We've had a great winter and climbing conditions are going to be good this spring season. However, know that snow conditions are quick to change. Continue to check in with us about the latest snow conditions prior to your climb. 

There is no running water on the mountain at this time, nor at Bunny Flat trailhead. Come with water and plan on melting snow for water on your trip. Proper ice axe, crampon, self-arrest and glissade skills are absolutely necessary for a climb of the mountain. Slips and falls with failure to self-arrest are within our top 2 most common accidents on the mountain. The other involves climbers ascending into poor weather and becoming lost and/or disoriented. Carry naviagtion tools and know how to use them. Batteries fail in cold weather. Bring extra charging sticks or a good ol' map and compass.
Bitter cold, extreme winds, avalanche danger, poor visibility and potentially icy surfaces are a few of the hazards that are early season concerns.  With a slightly above normal snowpack, climbing conditions are good, depending on the day. Avalanche danger and weather are the biggest risk factors to consider, along with snow surface conditions. Punchy, soft snow causing miserable post-holing is often the case during a winter/early spring climb. Skis, splitboard or snow shoes can help, but not when it gets steeper. We have an average of 170 inches of snow on the ground at treeline. Gully routes have very good coverage now and ridge routes will be in prime condition, as soon as the snowpack settles a bit more and firms up. Rockfall is always possible but at its lowest in the winter/spring. Icefall/rime ice is a more likely concern, but has a limited lifespan. 
Remember, it is required to pack out your human waste. Furthermore, keep a clean camp, packout all food scraps, coffee grounds, micro trash, you name it. It seems like it should go without saying, but rangers find trash every year dispersed all over the mountain. Lets make the effort together to keep it wild, free and CLEAN! Summit passes and wilderness permits are required. Rangers will check, so don't get flustered when we ask and it's at the bottom of your pack. 



The Mount Shasta Avalanche Center has closed its doors for the season and will resume forecasts in December. We've issued a 'spring statement' on our avalanche advisory to cover some of the common spring time avalanche hazards.