You are here
East Side Access Update - Clear and Brewer Creek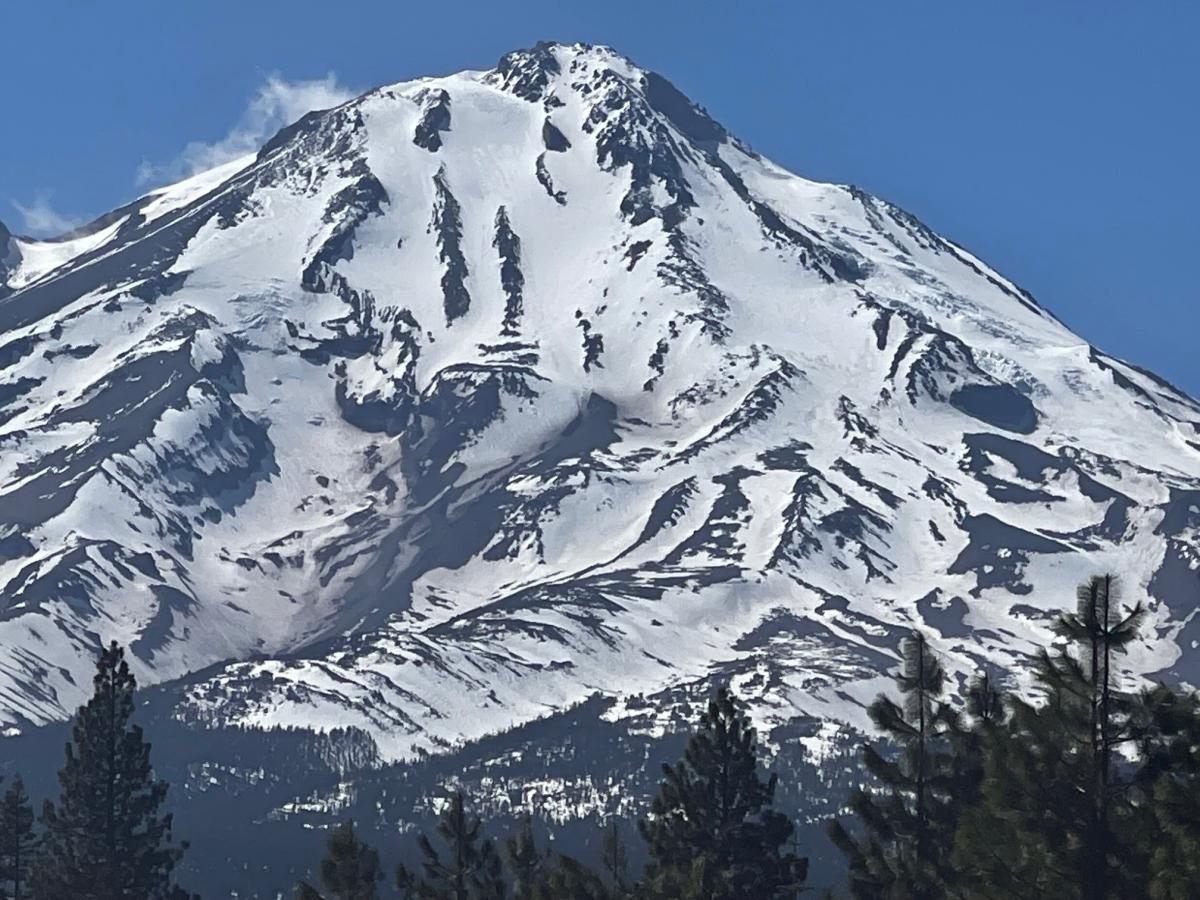 Location Name:
Mount Shasta
Date and time of avalanche (best estimate if unknown):
Sat, 04/09/2022 - 2:30am
Observation made by:
Climbing Ranger
Location Map
96067
Mount Shasta
,
CA
United States
41° 24' 13.7088" N, 122° 11' 12.8868" W
California US
Avalanche Observations
Details
East Side Trailheads - Access Update - 4.09.2022



Remember:  The Pilgrim Creek road has been compromised due to multiple debris flows down Mud Creek Canyon last season. Use the ESPERANZA road detour to the east.
Clear Creek: One can drive to the 31 road and Clear Creek road crossing. This leaves about 2.7 miles of patchy, snow covered roads to the trailhead. See screenshot of map. The Clear Creek route is mostly free of snow. Thin stringers of snow can be seen from afar. Skiing is most definitely done for on this route.

The Clear Creek route is the easiest route on the mountain, but don't take it lightly. Climbers have perished on this route. Granted you stay on the route, it is not steep enough to host any rockfall or slip/fall hazards. Objective hazards come in the form of weather, wind, cold temps and route-finding. The most common incidents on this route are climbers becoming lost, or a twisted ankle/knee, etc.

 
Brewer Creek:  This trailhead is still guarded by just shy of 10 miles of snow covered roads. Even if you have a snowmobile, patches of dirt are certain. The east side boasts the best snow coverage on the mountain, but surface conditions look a little rough from afar. Perhaps a little snow this week will help smooth things out. Once access is a little better, this aspect will likely have the best spring skiing on the mountain. 
Military Pass: CLOSED. One still cannot drive all the way through on Military Pass/19 road.
Northgate: One can drive to less than .8 miles from the trailhead. The routes on the north side are wind blown, scoured and icy. Many NO FALL zones exist due to rock solid, icy patches. Climbers absolutely should be experienced if attempting any of the north side routes. Get your summit pass, wilderness permit and WAG bags at the Mt. Shasta Ranger Station.
Photos
Characteristics
Weather Observations
Statistics