You are here
Etna Summit Avalanche Fatality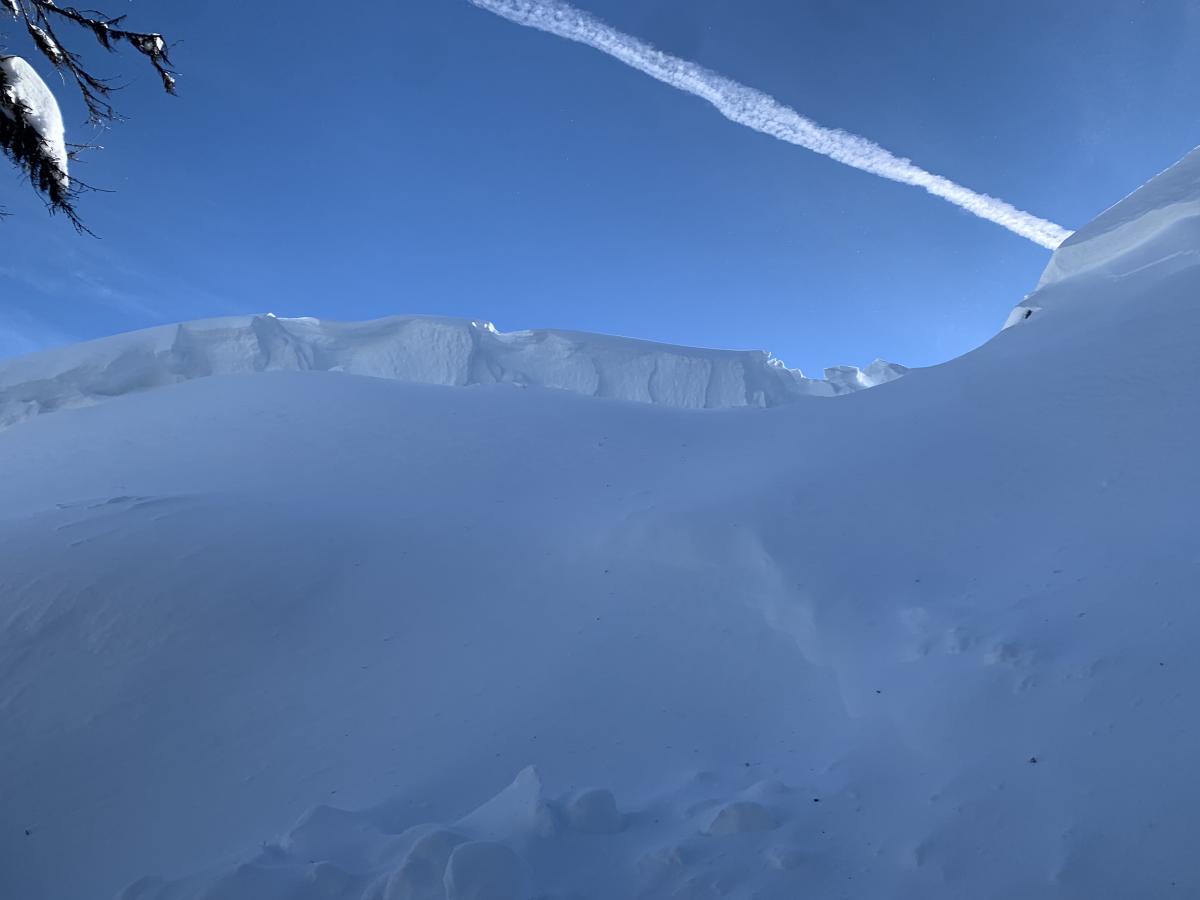 Location Name:
Etna Summit Area
Region:
Outside of the Forecast Area
Date and time of avalanche (best estimate if unknown):
Wed, 02/03/2021 - 2:00pm
Observation made by:
Forecaster
Red Flags:
Recent loading by new snow, wind, or rain
Location Map
96067
Mount Shasta
,
CA
United States
41° 23' 23.9424" N, 122° 58' 55.128" W
California US
Avalanche Observations
Details
A backcountry skier and snowboarder were caught in an avalanche near Etna Summit at approximately 1400 hours on February 3rd, 2021. Both individuals had many years of backcountry experience, carried avalanche rescue gear and were familiar with the area. The avalanche occurred shortly after they reached the top of their intended descent route (immediately below a ridgeline) and were preparing to descend. Both riders were carried down the slope. The victim was pinned and buried against a tree within 20-30 feet of their transition location. The survivor was swept through the trees and partially buried a distance down the slope. He immediately began a transceiver search, but the device malfunctioned. At this point, he began to dig in the most likely burial location and exposed a ski pole, which led to the buried victim. Approximately 25-30 minutes had passed between the burial and extrication. The survivor performed CPR for over an hour, but was unable to revive his partner. 
The party performed a transceiver check in the parking lot before they began their tour. Both transceivers appeared to be functioning and had good battery life. Further investigation found a corroded battery compartment in the transceiver which likely led to the malfunction. 
The man who died is identified as 35-year-old Brook Golling of Ashland, Oregon. The snowboarder who survived is 37-year-old Ben Koerber also from Ashland.
Fatal avalanche accidents are tragic events. We describe them to help people involved and the community as a whole to better understand them. We offer these comments in hope that they will help people avoid future avalanche accidents and offer our condolences to family, friends and others affected by this unfortunate event.
DATA CODE: HS-ASu-R2-D2
1. Date: 20210203
2. Time: 1400
3. Observer: N Meyers
4. Path Characteristics: Near treeline, complex terrain, small path exposed to wind

a. Observation Location: Etna Summit area near Wicks Lake, 41.38991, -122.98192
b. Aspect: Northwest
c. Slope Angle in Starting Zone: 35-39
d. Elevation: 6,650

5. Event Characteristics

a. Type: Hard wind slab
b. Trigger: skier and snowboarder
c. Size: R2-D2
d. Snow Properties - Unknown, further investigation to follow

i. Bed Surface: 
ii. Weak Layer: 
iii. Slab:

e. Dimensions

i. Slab Thickness: Up to 2 feet thick
ii. Width: 70 feet
iii. Vertical Fall: 200 feet

f. Location of Start Zone: Ridgeline
g. Terminus: Down into treeline
h. Total Deposit Dimensions: 100' x 50'
i. Avalanche Runout Angle: 30
Photos
Characteristics
Number of people caught:
2
Number of partial burials:
1
Number of full burials:
1
Weather Observations
Details
This area is not within the Mt Shasta Avalanche Center's forecast area, but close. The area had received feet of new snow over the past couple weeks. A few days of sun helped consolidate the storm snow. Recently, a small storm produced 4-6 inches on Mount Shasta and about 8-10 inches to the west of I-5. Cold temperatures followed and northerly winds began to build. The past couple days, while mostly clear, were windy and a lot of low density snow was being blown around.
Statistics