You are here
Grey Butte Skier Triggered Avalanche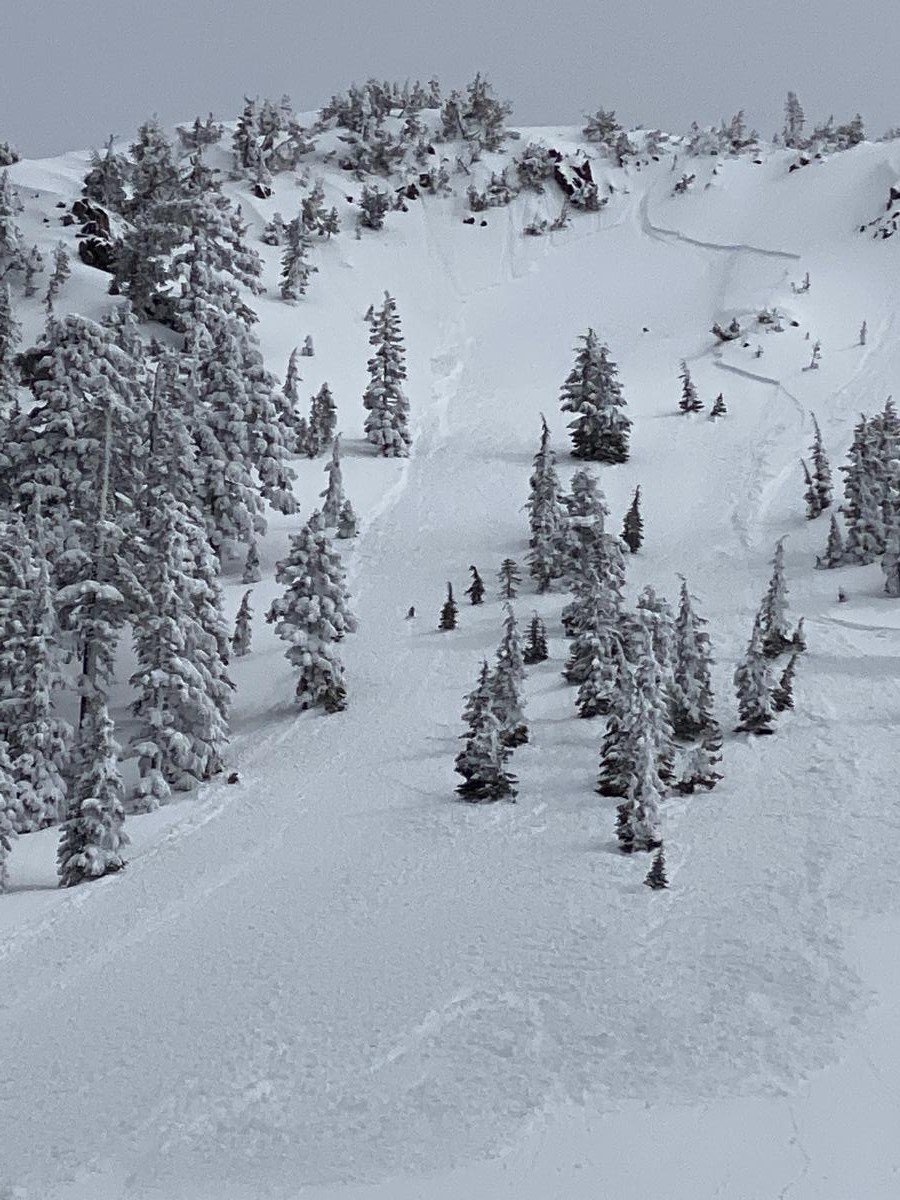 Location Name:
Grey Butte
Date and time of avalanche (best estimate if unknown):
Sun, 03/29/2020 - 1:00pm
Observation made by:
Public
Red Flags:
Recent loading by new snow, wind, or rain
Rapid warming
Obvious avalanche path
Location Map
96067
Mount Shasta
,
CA
United States
41° 20' 57.7176" N, 122° 11' 33.8316" W
California US
Avalanche Observations
Details
Roller balls and rapid warming was observed. The first skier dropped in to the line from the top of the pitch making one turn and then breaking the slab loose. The slab appeared to be the warming top few inches of storm snow on top of the deeper, still cold storm snow. The slab was fast moving and picked up more snow as it moved downhill, leaving a moderate sized debris pile of soft, warm snow. 
Characteristics
Crown Height:
Less than 1 ft
Number of similar avalanches:
1
Weather Observations
Details
The cloud layer was thin and the sun was felt through it. Varying types of precipitation was noticed through out the day; some stellars earlier in the day then changing to needles and graupel. 
Statistics
Cloud Cover:
100% of the sky covered by clouds
Accumulation rate:
Less than 1 in. per hour
Air temperature:
Above Freezing
Air temperature trend:
Warming
Wind Direction:
Southwest