You are here
Large Avalanche on Left Peak, Castle Lake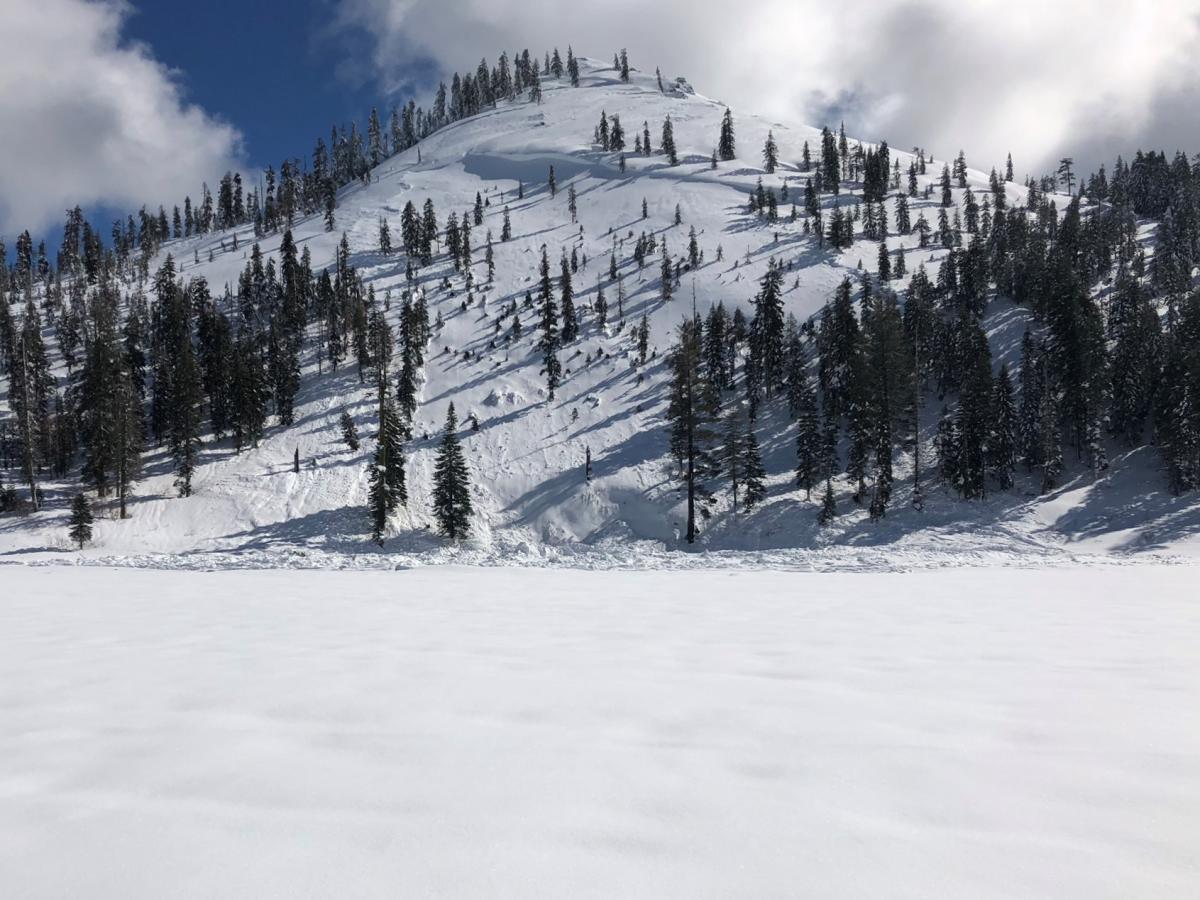 Location Name:
Left Peak, Castle Lake
Date and time of avalanche (best estimate if unknown):
Wed, 02/27/2019 - 1:30am
Observation made by:
Forecaster
Red Flags:
Recent avalanche activity
Location Map
United States
41° 13' 40.6452" N, 122° 22' 36.7608" W
US
Avalanche Observations
Details
The remains of a D3 avalanche was observed on the west side of Left Peak near Castle Lake today. The slide was large enough to break some trees and the ice on Castle Lake. This avalanche likely released on the morning of Wednesday, Febuary 27th.  It failed above the Febuary 13th rain crust with a crown that is up to 8 feet high and 1000 feet wide.  Elevation of the start zone is 5,900 feet and it ran 500 vertical feet to the lake. A second slide was also observed on north west aspect likely releasing at the same time or sympathetically. The crown is outlined in red on the picture below.  
 The average slope angle is 28 degrees with a max incline of 39 degrees. 
Avalanche Classification Code: HS-NS-R4-D3
Path Description:                                                   Path Characteristics: 
| | | |
| --- | --- | --- |
| Elevation range start zone: 5,800 - 5,900 feet |   | Exposure to wind/drifting snow: Leeward in east wind, Cross loading in south wind |
| Elevation range of track: 5,800 - 5,440 feet |   | Exposure to solar: Shaded in morning, afternoon sun |
| Elevation range of run out zone: 5,440 feet (lake level) |   | Surface roughness: Scattered small to large trees and rocks |
| Vertical fall (top of start zone to lower run out zone) : 500 feet |   | General terrain shape: Large concave feature |
| Length of path run: 950 Feet |   | Estimated frequency: Infrequent |
| Angle (α) of start zone / runout: 30-36° / 0-20° |   | Destructive Potential: D3 = could burry a car, destroy a small building, or break a few trees |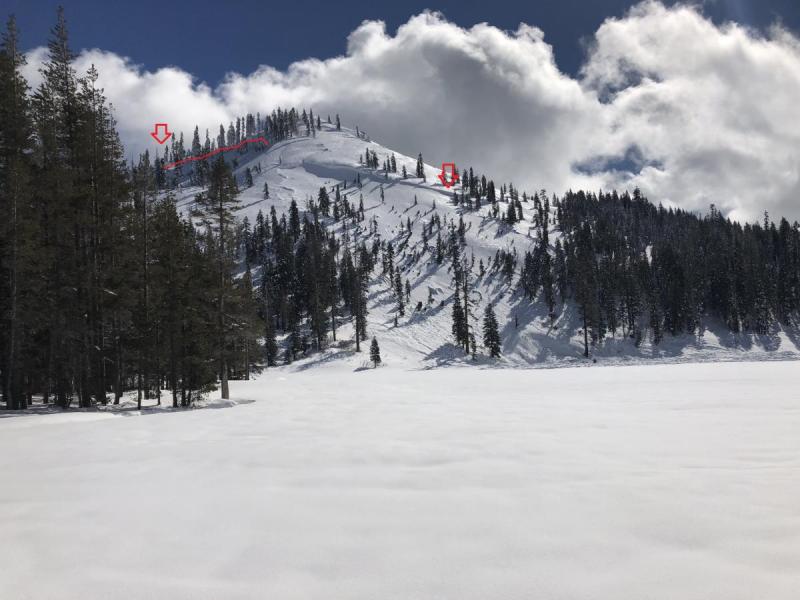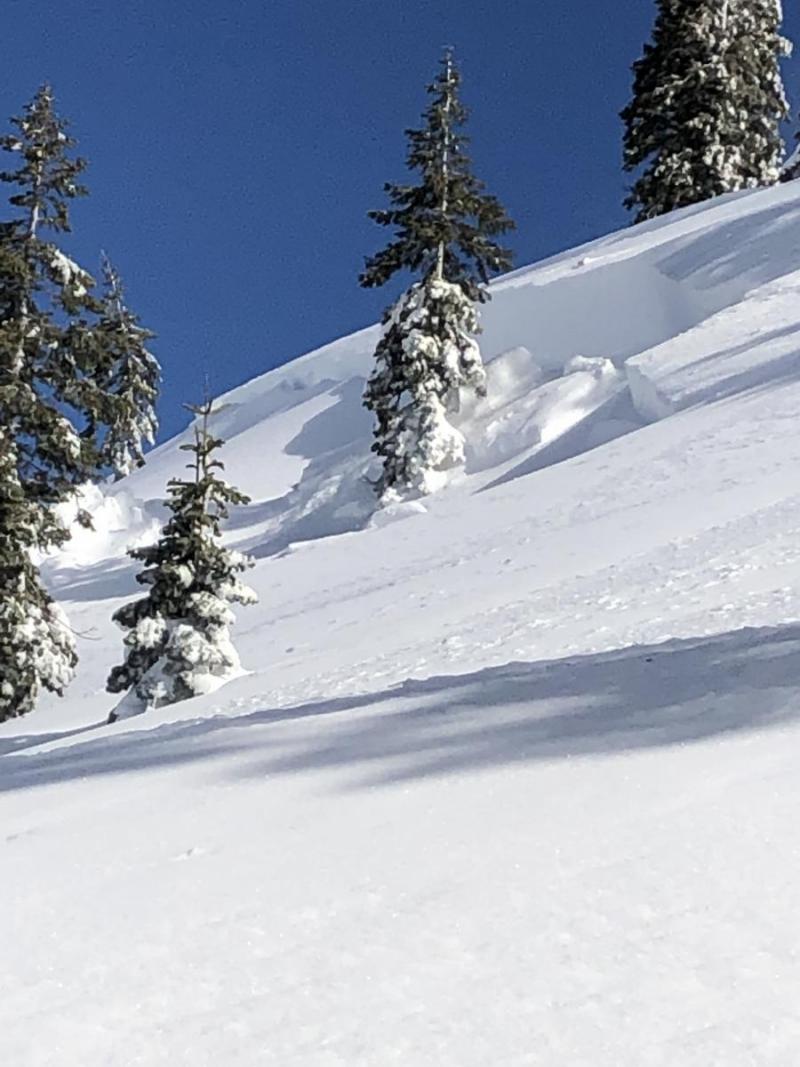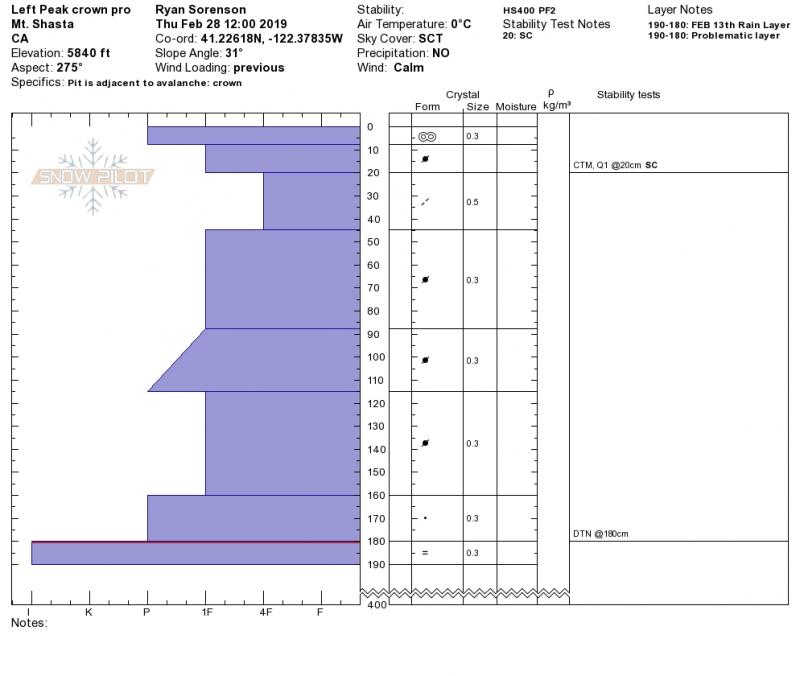 Characteristics
Weak Layer:
Other - explain below
Bed Surface:
Other - explain below
Avalanche Width:
1 000ft.
Number of similar avalanches:
1
Weather Observations
Statistics
Cloud Cover:
50% of the sky covered by clouds
Air temperature:
Below Freezing
Air temperature trend:
Warming