You are here
Natural and skier triggered avalanches on Gray Butte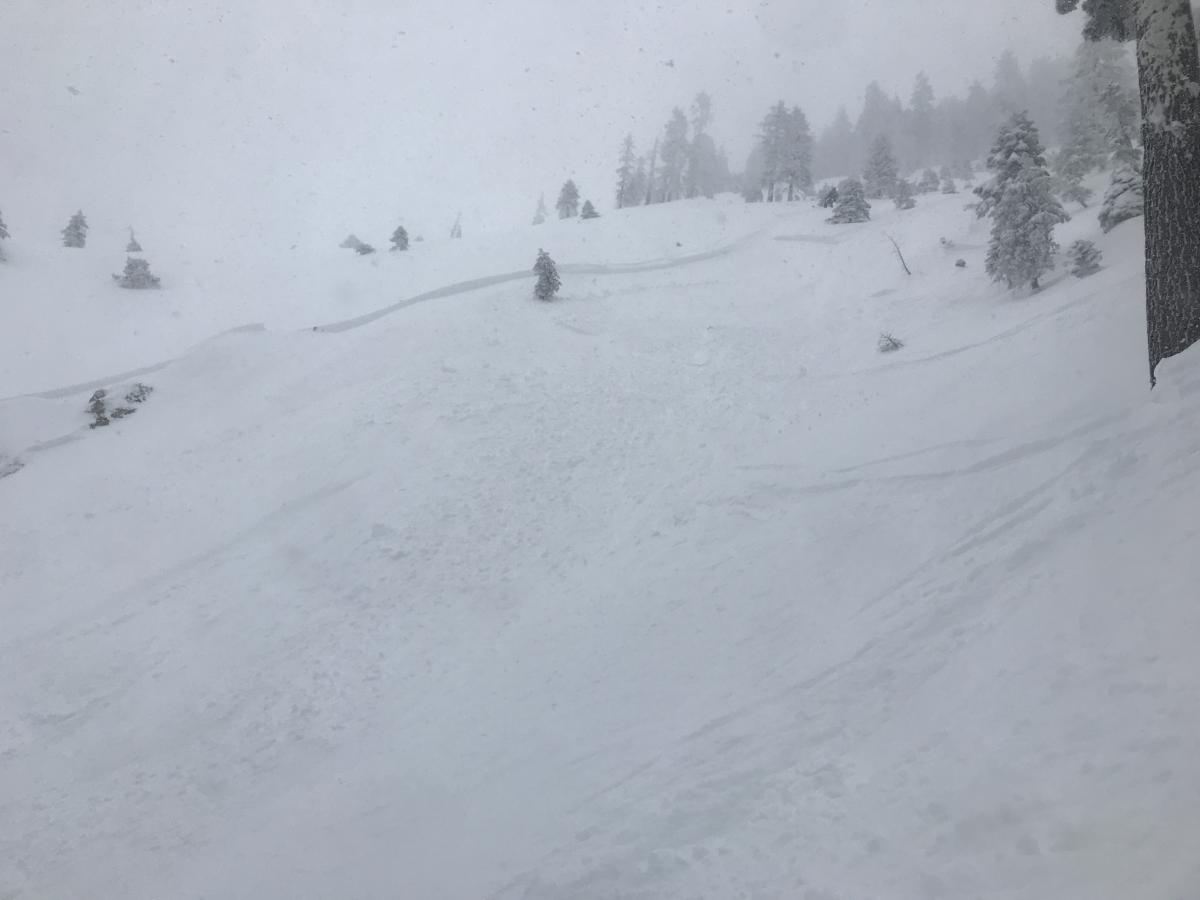 Location Name:
Gray Butte
Date and time of avalanche (best estimate if unknown):
Sun, 01/06/2019 - 2:30pm
Observation made by:
Forecaster
Red Flags:
Recent loading by new snow, wind, or rainObvious avalanche path
Location Map
96067
Mount Shasta
,
CA
United States
41° 20' 44.7756" N, 122° 11' 47.6016" W
California US
Avalanche Observations
Details
A crown line from a natural storm slab avalanche was observed while skiing off the west/northwest facing aspect of Gray Butte, down from the radio towers and through the big trees. About half way down, the slope rolls over and opens up. This avalanche starting zone/path is a frequent flyer. The avalanche had failed at the old snow/new snow interface and was about 1 to 1.5 feet deep and had likely occurred within the last 1-3 hours. While skiing on adjacent slopes, additional small storm slab avalanches were easily triggered on the same layer. Both natural and human triggered avalanches were big enough to bury, injure or kill a person, especially with thick trees below exacerbating consequences.
Characteristics
Number of similar avalanches:
1
Number of people caught:
0
Number of partial burials:
0
Number of full burials:
0
Weather Observations
Details
A strong winter storm has impacted the area all weekend. Saturday, upwards of a foot of snow fell. Snowfall began in earnest on Sunday (today) and greater than 1 inch an hour of low density snow accumulation was observed for most of the day. Winds were gusty at times but surprisingly absent with little effect on snowpack below and near treeline on Gray Butte. 
Statistics
Cloud Cover:
100% of the sky covered by clouds
Accumulation rate:
Greater than 1 in. per hour
Air temperature:
Below Freezing
Air temperature trend:
Static
Wind Direction:
Southwest