You are here
Natural Cornice-Triggered Avalanche, Middle Peak, Castle Lake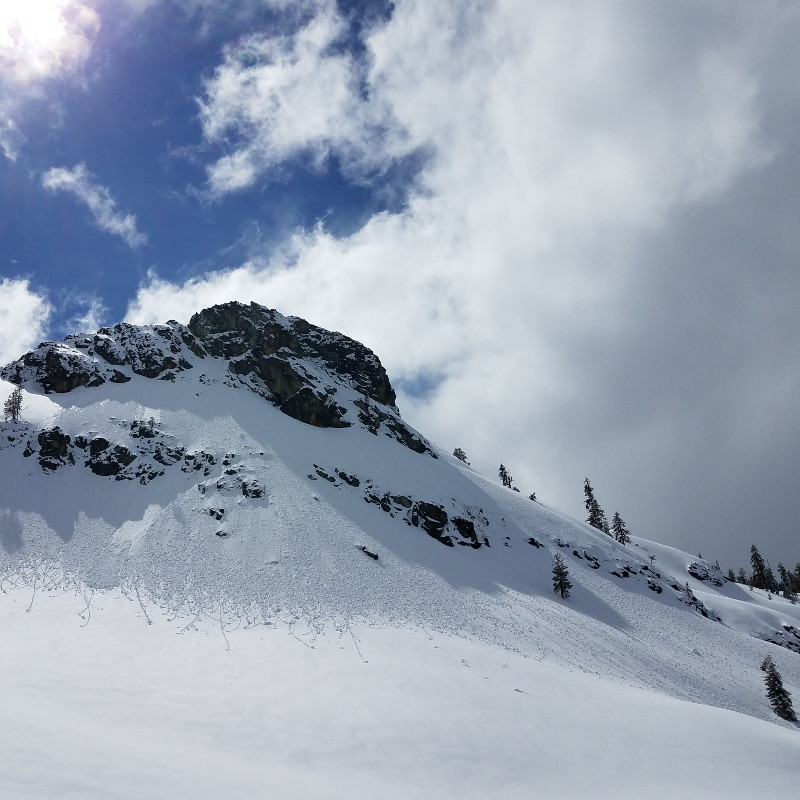 Location Name:
Middle Peak, Castle Lake
Date and time of avalanche (best estimate if unknown):
Thu, 04/13/2017 - 10:30pm
Observation made by:
Professional Observer
Red Flags:
Recent avalanche activity
Location Map
United States
41° 13' 12.414" N, 122° 23' 2.724" W
US
Avalanche Observations
Details
Near treeline avalanche triggered by a cornice break at the top of Middle Peak, Castle Lake. Large cornice fall triggered what may have been an old wind slab formed over the last several days. Due to the amount of warming and solar radiation received by the snow pack yesterday, and the fact that the top layer of snow was moist to wet, it is possible that this was more of a wet-loose avalanche triggered by the large cornice fall. Either way, plenty of snow was entrained along the avalanche's path creating enough debris to injure, bury, or kill a person.
The Castle Lake area received plenty of sun yesterday and temperatures reached a high of 51 degrees F at 15:00, 30 minutes before the observed avalanche occurred. Small roller balls, point releases, and very small and shallow wind slab avalanches were observed on steep terrain on sun exposed aspects. Two other similar avalanches had already occurred.
Photos
Videos

0001-0780.mp4
Characteristics
Number of similar avalanches:
2
Weather Observations
Statistics
Cloud Cover:
50% of the sky covered by clouds
Air temperature:
Below Freezing
Air temperature trend:
Cooling