You are here
Natural Wind Slab Avalanche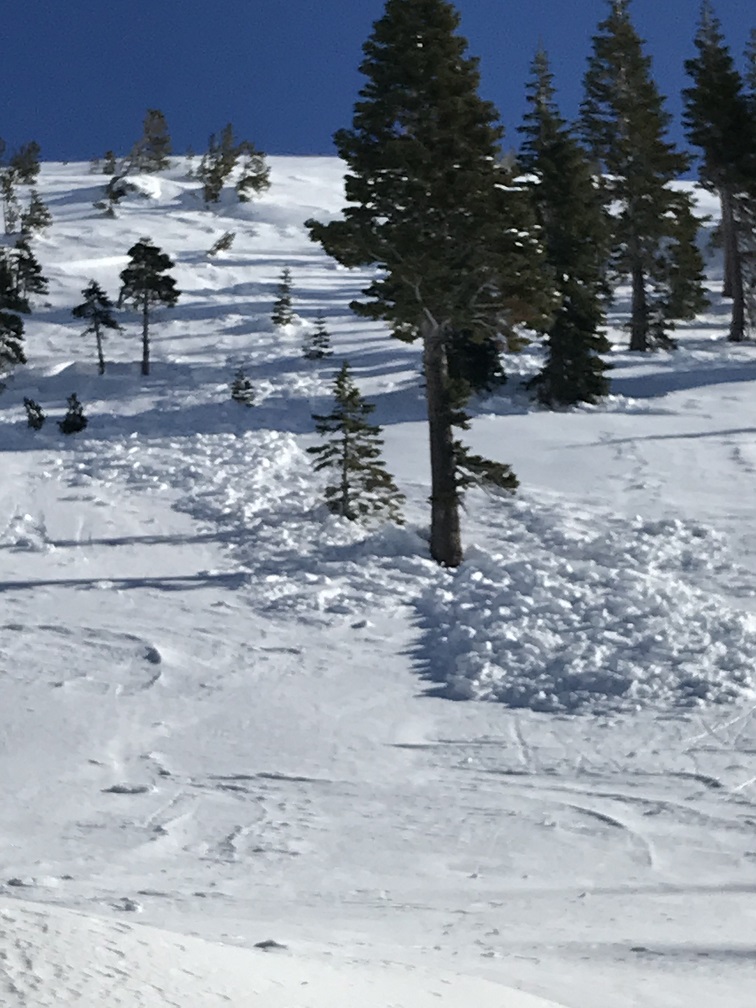 Location Name:
Avalanche Gulch
Date and time of avalanche (best estimate if unknown):
Fri, 12/27/2019 - 11:30am
Observation made by:
Forecaster
Red Flags:
Recent avalanche activity
Whumphing noises, shooting cracks, or collapsing
Recent loading by new snow, wind, or rain
Location Map
96067
Mount Shasta
,
CA
United States
41° 22' 8.4612" N, 122° 13' 18.1308" W
California US
Avalanche Observations
Details
This natural trigger, wind slab avalanche was witnessed and observed at 1130 hours on 12.27.19. It occurred near treeline on a W/NW facing aspect off Green Butte Ridge/Broadway and slid into Avalanche Gulch through sparse trees. Avalanche size of D1.5. This avalanche was relatively small but big enough to potentially bury someone in a terrain trap and certainly big enough to sweep someone off their feet into undesirable terrain such as trees in this case. Estimated crown height was 18 inches tall and 100 feet wide. It is our best guess at this point that the avalanche failed on the 12/19 ice crust.
A strong, northwest wind event was very productive in moving a ton of snow around (visible in photos). Leeward aspects were actively being wind loaded and some slopes, like this one, cross-loaded. Exposed ridgelines and other windy terrain were completely stripped of the previous 6-12 inches of low density snow. This has left behind the 12/19 ice crust.
Photos
Characteristics
Bed Surface:
Other - explain below
Number of people caught:
0
Number of partial burials:
0
Number of full burials:
0
Weather Observations
Details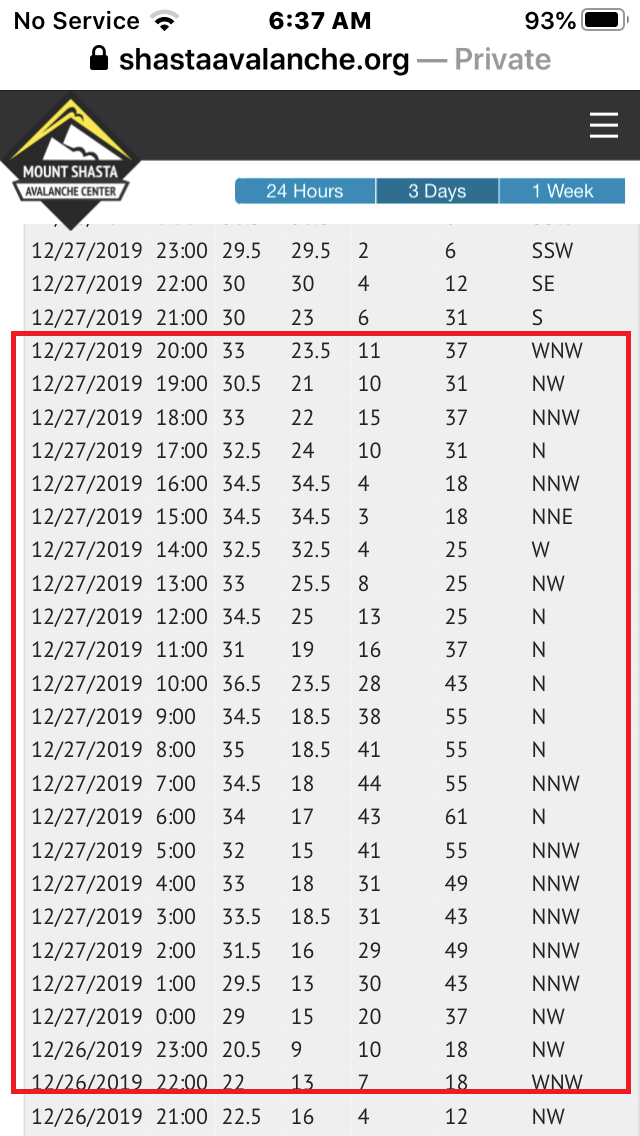 Statistics
Air temperature:
Below Freezing
Air temperature trend:
Warming
Wind Direction:
Northwest