You are here
Natural wind slab in St. Germaine's Bowl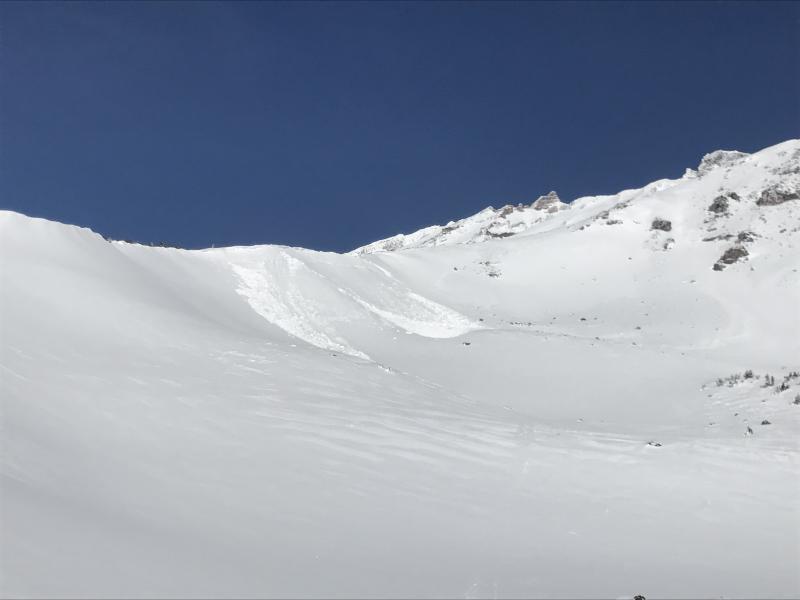 Location Name:
Spur Ridge of Sargent's into St. Germaine's Bowl
Date and time of avalanche (best estimate if unknown):
Sun, 01/28/2018 - 1:00am
Observation made by:
Forecaster
Red Flags:
Recent avalanche activity
Location Map
96067
Mount Shasta
,
CA
United States
41° 22' 34.3092" N, 122° 11' 44.4912" W
California US
Avalanche Observations
Details
SS-N-R2-D1.5-S (soft slab, natural, small relative to path, relatively harmless, bed surface within new snow)
A natural wind slab avalanche occurred late in the afternoon or overnight on Saturday on a spur ridge of Sargent's Ridge into St. Germaine's bowl. The avalanche occurred on an east aspect at 9,400 ft. The avalanche broke 1-3 ft deep, 200 ft wide, and ran 150 ft downslope. The avalanche may have been cornice triggered. The avalanche also stepped down to a deeper layer (still within new snow) approximately 20 ft downslope from the crown. This avalanche occurred as a result of the major wind event on Saturday where strong westerly winds blew steadily throughout the day.
Photos
Characteristics
Number of similar avalanches:
2
Number of people caught:
0
Number of partial burials:
0
Number of full burials:
0
Weather Observations
Statistics