You are here
Skier Triggered Avalanche on Middle Peak, Castle Lake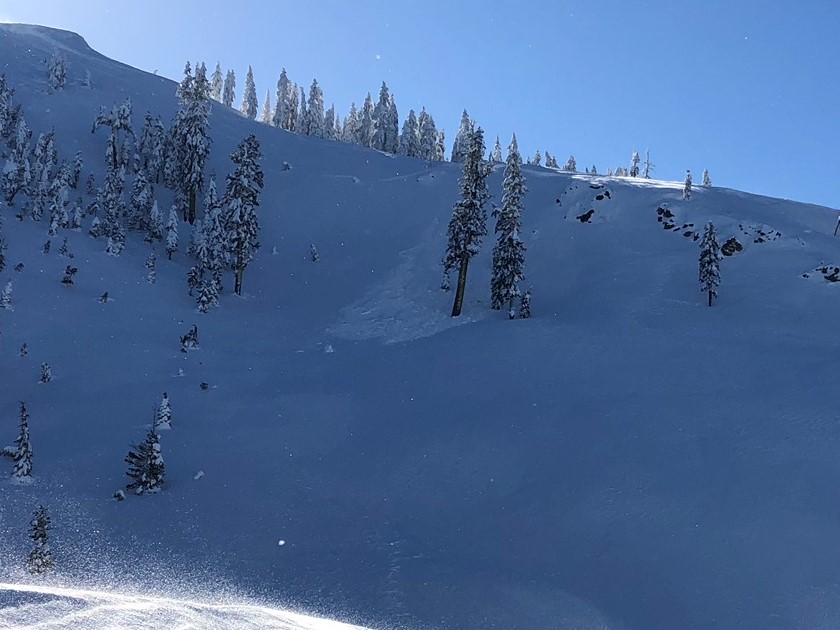 Location Name:
Middle Peak, Castle Lake
Date and time of avalanche (best estimate if unknown):
Mon, 02/18/2019 - 1:30pm
Observation made by:
Forecaster
Red Flags:
Recent avalanche activity
Location Map
United States
41° 13' 12.8568" N, 122° 23' 18.258" W
US
Avalanche Observations
Details
A D1.5 avalanche was skier triggered from Middle Peak of Castle Lake today. This avalanche was sympathetically released 2-3 feet away in less steep terrain near the ridge. It failed above the Febuary 13th rain crust as a 1F hard slab. Elevation of the start zone is 6,400 feet and it ran a total of 300 feet down the slope. The crown was 75 feet wide and 17 to 27 inches (45-70 cm) deep and broke at the convex roll over just below the ridge. The average slope angle is 28 degrees with a max incline of 39 degrees. The slope was on a northeast aspect on the east side of the large bowl above heart lake. This avalanche is a good example of the lingering wind slabs on leeward terrain.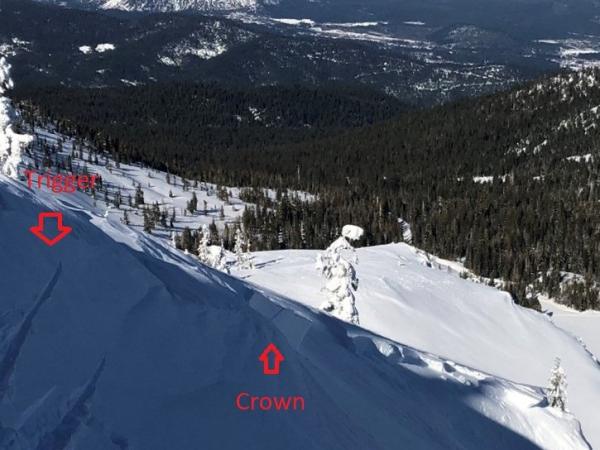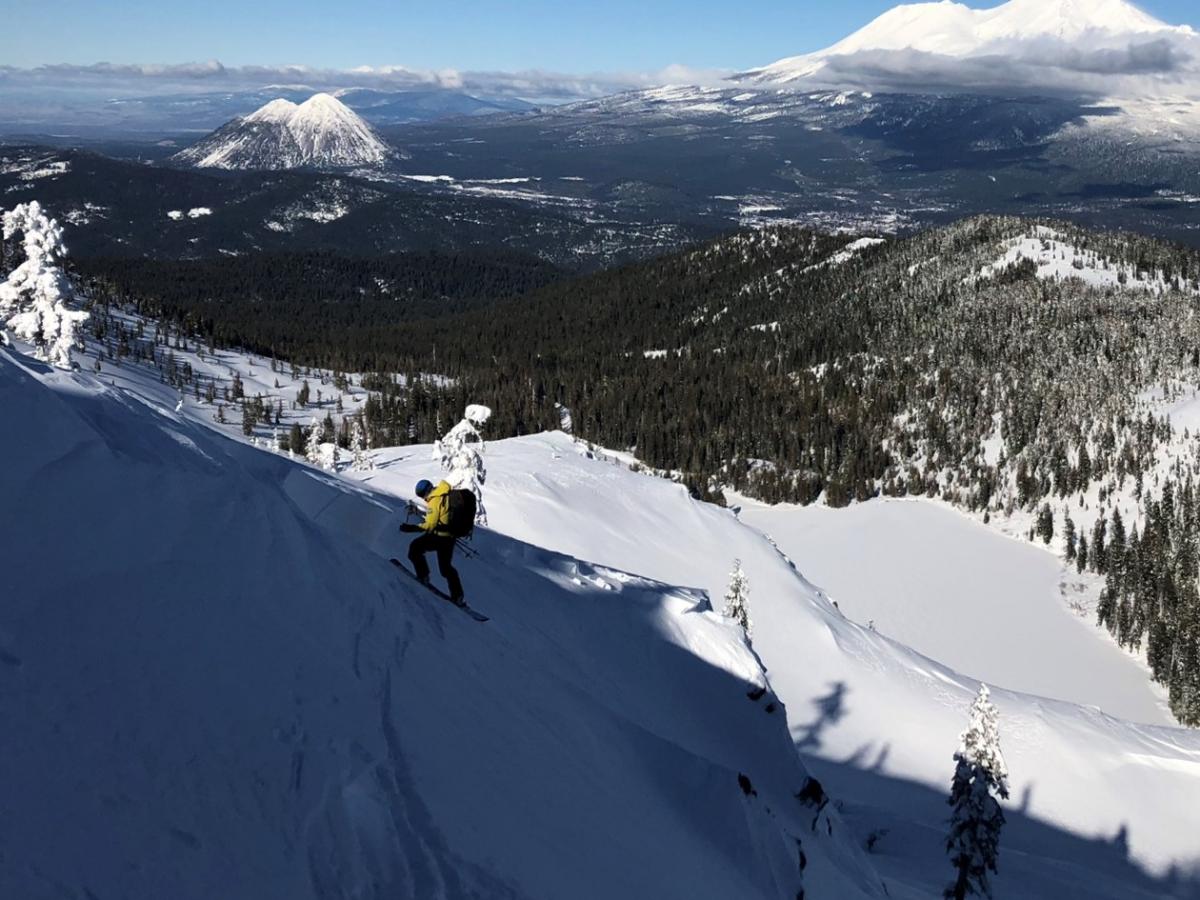 Characteristics
Weather Observations
Statistics
Accumulation rate:
Less than 1 in. per hour
Air temperature:
Below Freezing
Air temperature trend:
Warming
Wind Direction:
Northwest