You are here
Skier Triggered Avalanche-Old Ski Bowl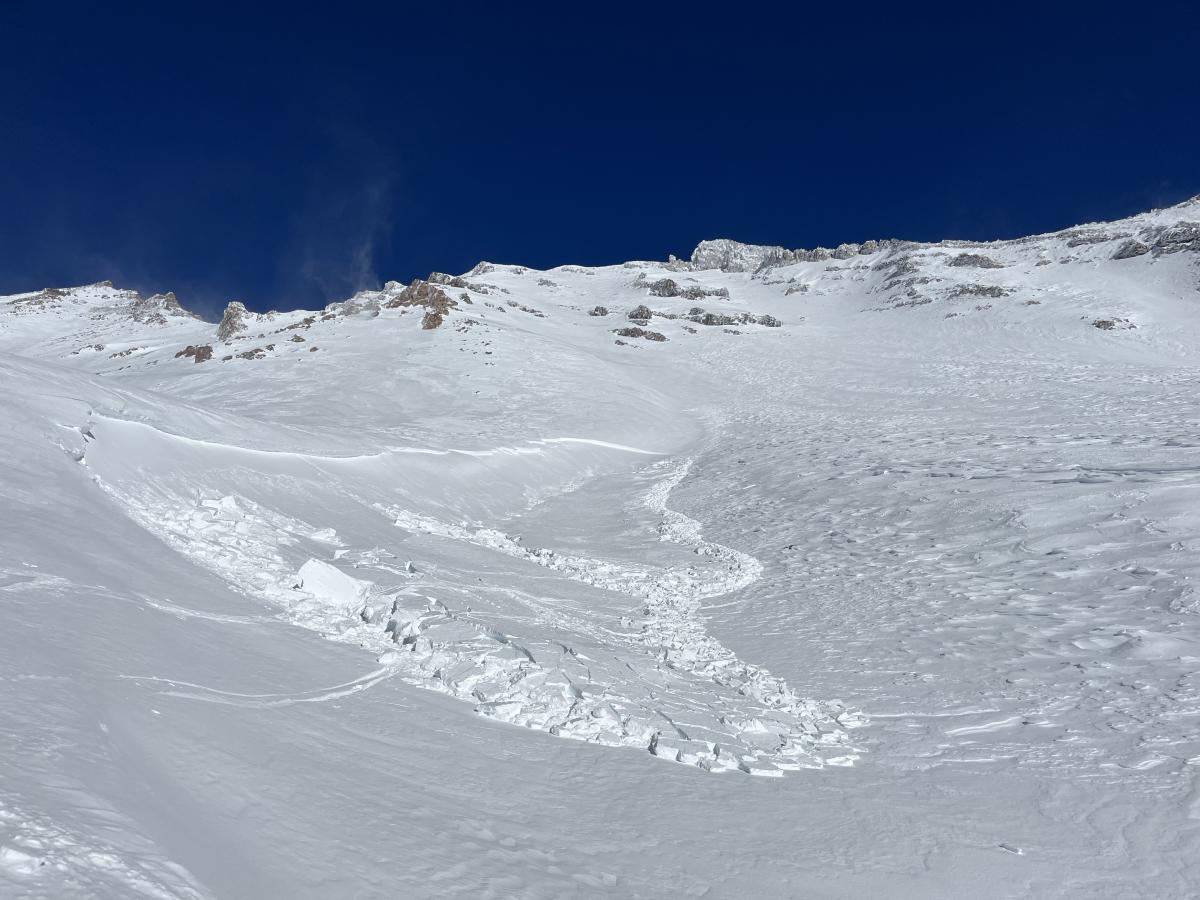 Location Name:
Old Ski Bowl
Date and time of avalanche (best estimate if unknown):
Sun, 01/01/2023 - 12:15pm
Observation made by:
Public
Red Flags:
Recent avalanche activity
Recent loading by new snow, wind, or rain
Location Map
96067
Mount Shasta
,
CA
United States
41° 22' 48.2376" N, 122° 12' 0.1584" W
California US
Avalanche Observations
Details
A skier triggered wind slab from today's north wind event on a southeast aspect above treeline. Nobody was caught or injured. The avalanche was approximately 350 feet wide with a three-foot crown and ran ~80 feet.
Photos
Characteristics
Weak Layer:
Other - explain below
Number of similar avalanches:
1
Number of people caught:
0
Number of partial burials:
0
Number of full burials:
0
Weather Observations
Details
Clear sky, blustery. Wind deposited snow on same aspect as recently reported slides. 
Statistics