You are here
Skier Triggered Avalanches at CLNP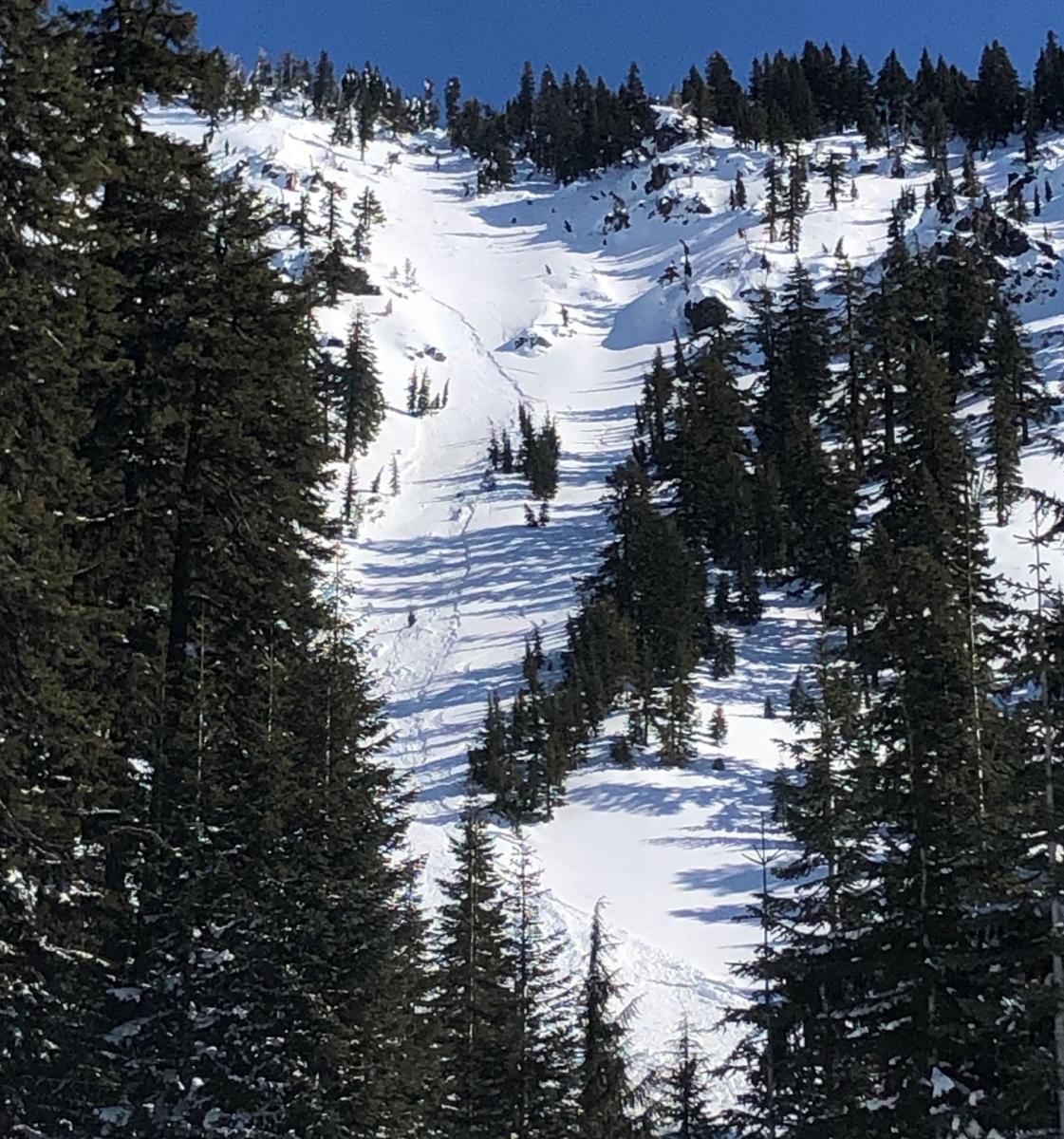 Location Name:
Garfield Peak, Crater Lake National Park
Region:
Outside of the Forecast Area
Date and time of avalanche (best estimate if unknown):
Sun, 02/16/2020 - 10:00am
Observation made by:
Public
Red Flags:
Recent avalanche activity
Recent loading by new snow, wind, or rain
Obvious avalanche path
Terrain Trap
Location Map
96067
Mount Shasta
,
CA
United States
42° 53' 52.1052" N, 122° 7' 45.5628" W
California US
Avalanche Observations
Details
Crater Lake recieved 30-45cm of new snow overnight on the 15th into the morning of 16th. There was also a sustained WSW wind during this time.
While skinning up the ridge from the Steele Visitor Center on the morning of the 17th, we observed several signs of small, natural slab avalanches that released near the ridge south of Garfield Peak. As we continued gaining the ridge, we observed 4 skier triggered avalanches in the trees on slopes ranging from 30 and 42 degrees between 6400' and 7100'. Crowns varied from 8"-14", most of which ran the length of the run (500'-700') through the trees to the medow below.  
By the evidence of snow deposited on the upslope side of the trees, these slides were easily large enough to knock someone off their feet, bury them, and send one into a terrain trap. We agreed that all observed slides were skier triggered by the evidence of multiple ski and snowboard tracks leading into and around the crowns and flanks of the slides.
After descending the West Chute of Garfield Peak, we observed another large, skier triggered avalanche that ran over 1000'. 
This should serve as a reminder to folks who ski Crater Lake that avalanches can and do occur here. There is no avalanche forecast for this region so skiers and riders should make conservative terrain selections when red flags and are present. 
Photos
Characteristics
Number of similar avalanches:
5-10
Weather Observations
Statistics
Air temperature:
Below Freezing
Air temperature trend:
Warming