You are here
Small Slide Observed on E/NE Aspect Near Treeline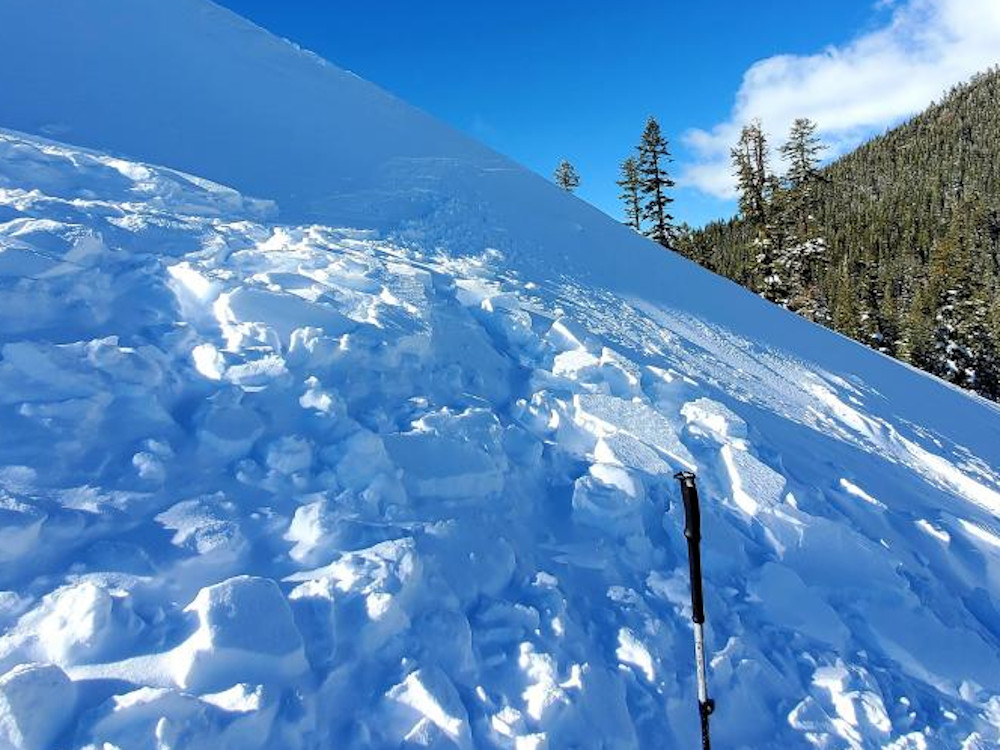 Location Name:
Backside of Coyote
Date and time of avalanche (best estimate if unknown):
Sat, 01/08/2022 - 1:00pm
Observation made by:
Public
Red Flags:
Recent avalanche activity
Location Map
96067
Mount Shasta
,
CA
United States
41° 20' 4.9344" N, 122° 11' 39.0696" W
California US
Avalanche Observations
Photos
Characteristics
Crown Height:
Less than 1 ft
Number of people caught:
0
Weather Observations
Details
AM bellow 20F, afternoon 35F
First big warming event since prior to the last storm cycle.
This small slide (D.5) slid on the rain/freeze layer. This is suspected to have initiated under a cornice forming on leeward terrain some time before noon. We do not think it was caused from cornice break.
ECTN 20 at the rain/freeze crust 20cm bellow surface. *This site experiences skier compaction, though the new snow fall from 1/6-7 had not yet seen skier traffic before this slid occurred.
My thoughts are that this wind slab was touchy in the am with cool overnight lows, then trended towards stable throughout the day with gradually warming temps.
Statistics
Air temperature:
Above Freezing
Air temperature trend:
Warming