You are here
Small wind slab avalanches on Casaval Ridge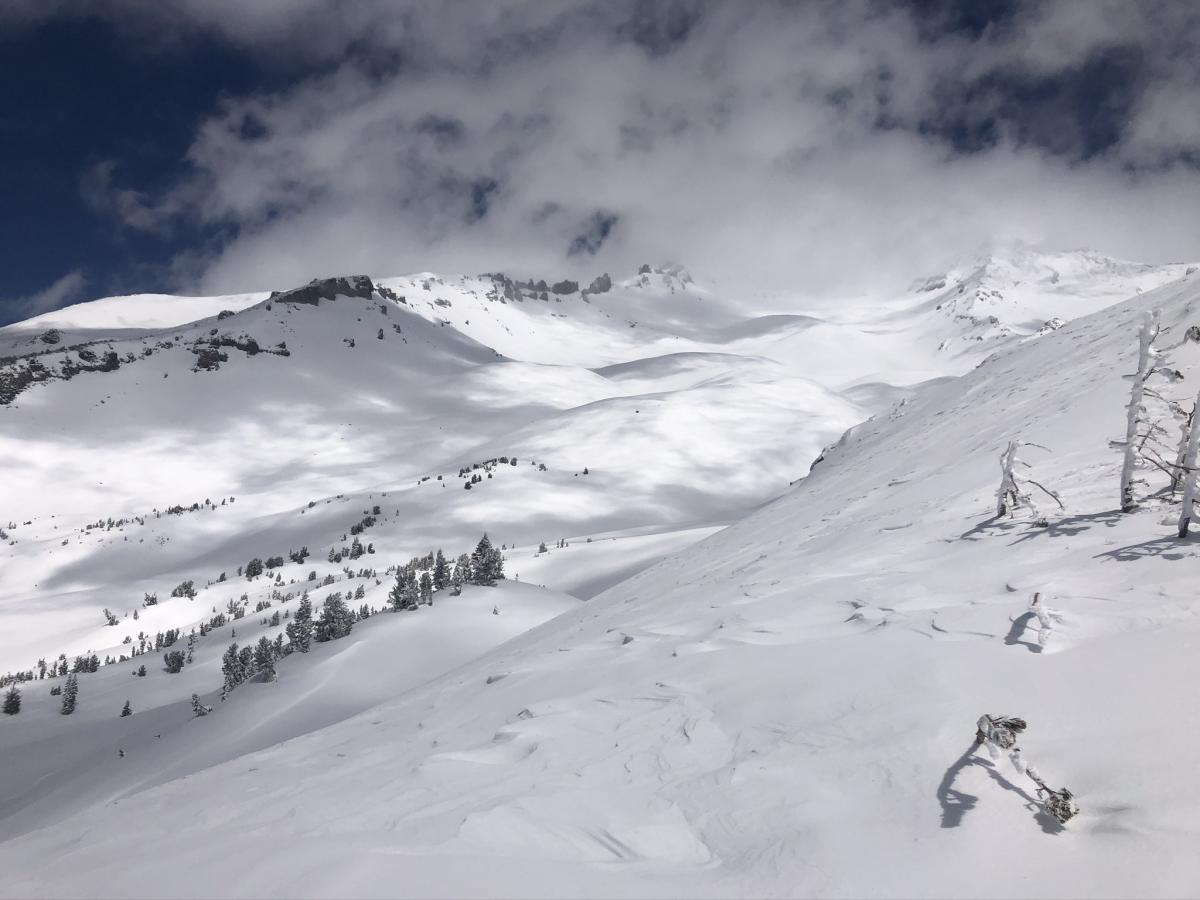 Location Name:
Casaval Ridge, Mount Shasta
Date and time of avalanche (best estimate if unknown):
Tue, 03/31/2020 - 2:00am
Observation made by:
Forecaster
Avalanche Observations
Details
A few small natural wind slab avalanches were reported to have occurred along Casaval Ridge. From the vantage point of Green Butte Ridge, I was able to get a brief view of two debris piles from these slides. One around 9,000 feet and the other near 10,000 feet. The crowns were difficult to decern as the continued westerly wind was refilling the avalanche paths. A best estimate is that these avalanches occurred sometime around 2 AM this morning (20200331; 0200 hours) during a period of productive northwesterly wind.  Our Gray Butte weather station has recorded 22 hours of moderate westerly winds in the last 24 hours. This wind event started at 8 PM last night (20200330; 2000 hours). 
Characteristics
Number of similar avalanches:
1
Weather Observations
Statistics
Cloud Cover:
75% of the sky covered by clouds
Accumulation rate:
Less than 1 in. per hour
Air temperature:
Above Freezing
Air temperature trend:
Warming
Wind Direction:
Northwest