You are here
Sun Bowl Avalanche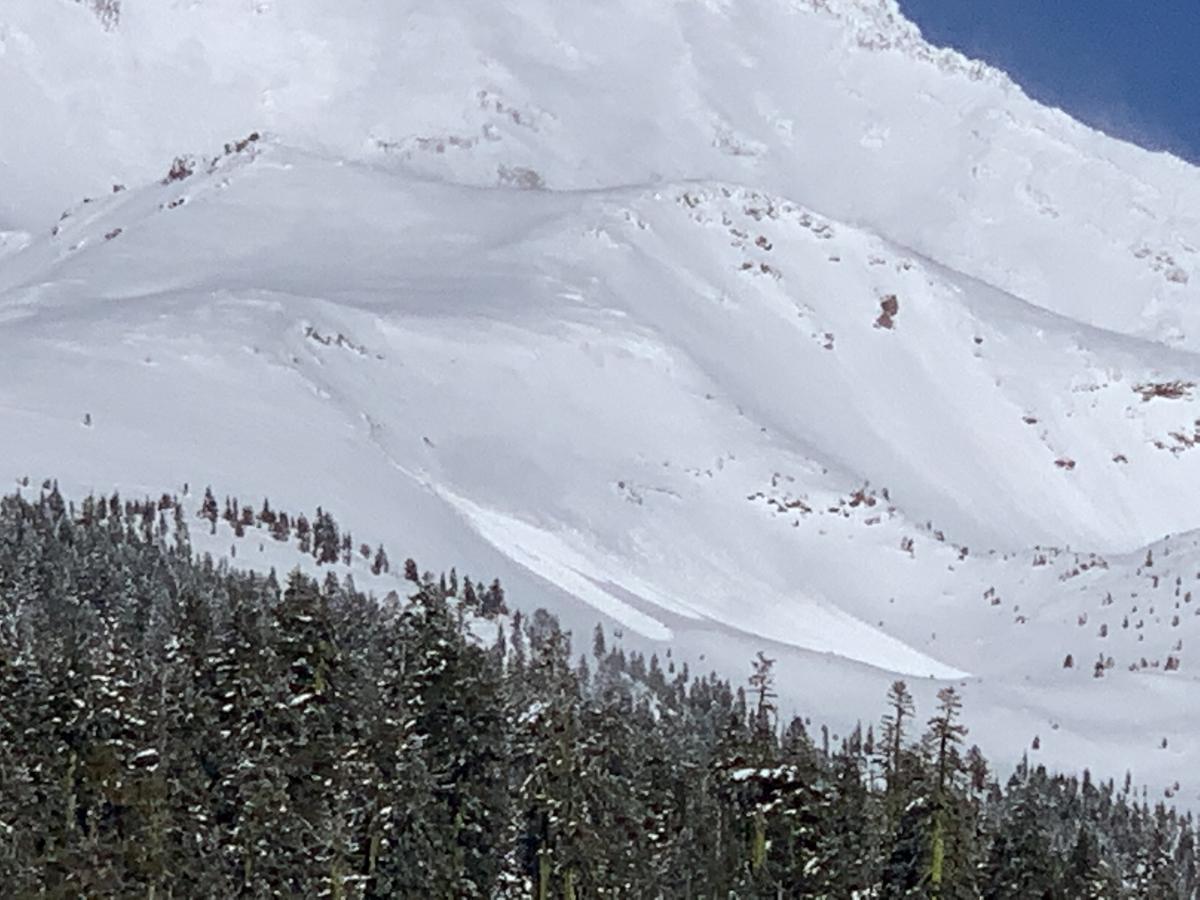 Date and time of avalanche (best estimate if unknown):
Thu, 02/04/2021 - 11:30am
Observation made by:
Forecaster
Red Flags:
Recent loading by new snow, wind, or rain
Location Map
96067
Mount Shasta
,
CA
United States
41° 22' 9.3288" N, 122° 12' 54.5832" W
California US
Avalanche Observations
Details
The Everitt Memorial Highway opened on the afternoon of February 4th, 2021. A natural avalanche was observed in Sun Bowl from Bunny Flat. The area has seen new snow and recent wind loading by strong, northerly wind. 
DATA CODE: N-HS-R3-D2
1. Date: Unknown, February 3rd or 4th
2. Time: Unknown
3. Observer: Meyers
4. Path Characteristics: Above treeline

a. Observation Location: Bunny Flat
b. Aspect: SE-S-SW
c. Slope Angle in Starting Zone: Upper 30's
d. Elevation: 8600 feet

5. Event Characteristics

a. Type: Hard wind slab
b. Trigger: Natural
c. Size: R3-D2
d. Snow Properties - Unknown

i. Bed Surface:
ii. Weak Layer:
iii. Slab:

e. Dimensions

i. Slab Thickness: Unknown
ii. Width: ~1000 feet
iii. Vertical Fall: ~700 feet

f. Location of Start Zone: Near top of bowl
g. Terminus: Base of bowl
h. Total Deposit Dimensions: Unknown
i. Avalanche Runout Angle: 20
Photos
Characteristics
Crown Height:
Less than 1 ft
Avalanche Width:
1 000ft.
Number of people caught:
0
Number of partial burials:
0
Number of full burials:
0
Weather Observations
Details
Recent new snow has been accompanied by strong northwest wind.
Statistics
Air temperature:
Below Freezing
Air temperature trend:
Static
Wind Direction:
Northwest