You are here
2 Climbers Caught in Avalanche Below Lake Helen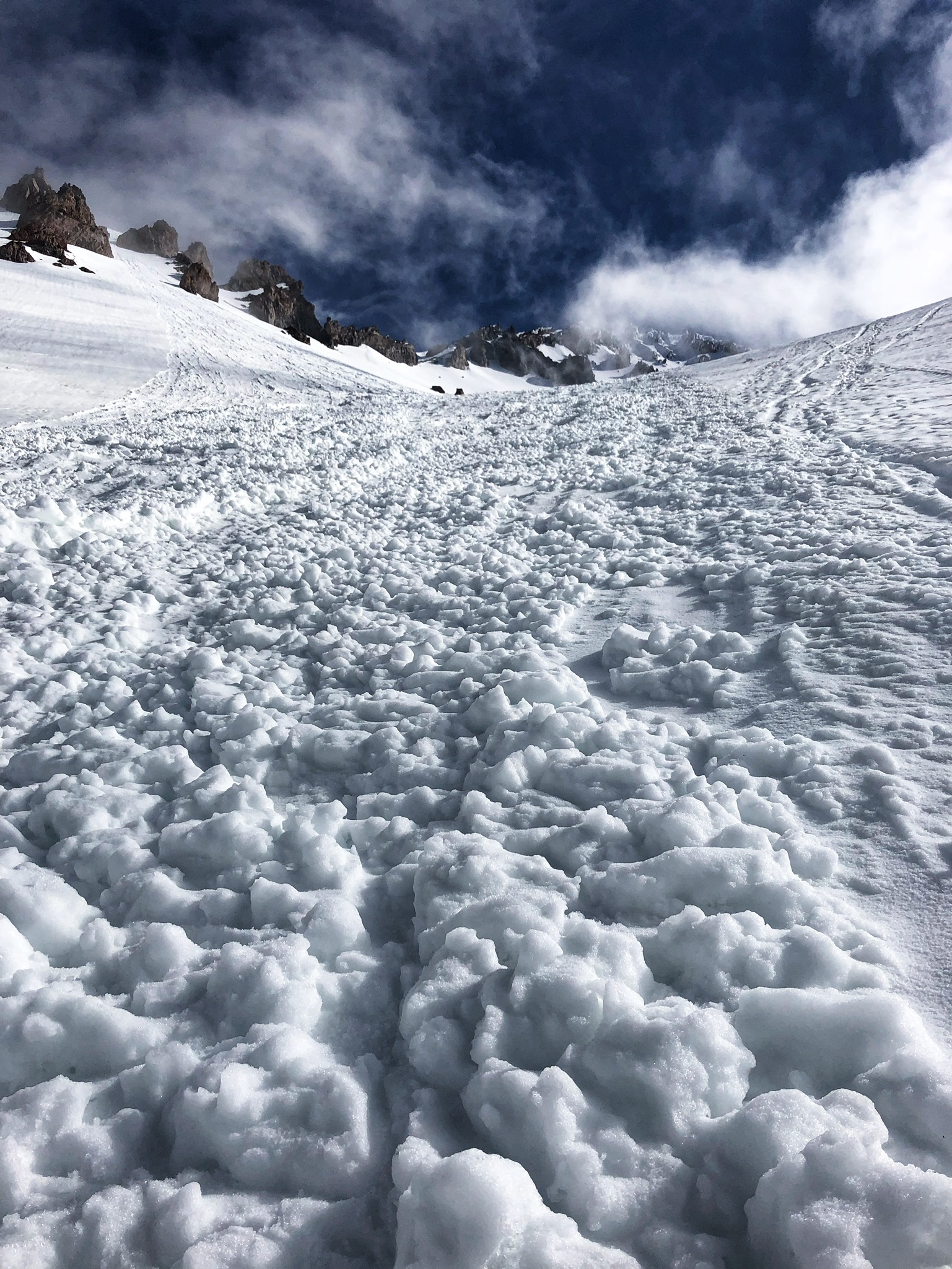 Climbing Route(s):
Avalanche Gulch
Date/Time of Observation:
Monday, June 4, 2018 - 11:00am
General Conditions on Jun 4, 2018
Conditions:
Two climbers were caught and carried in an avalanche on 5/23/18 in the Avalanche Gulch route just below Lake Helen. Neither of the climbers were buried and both walked away from the incident with only minor injuries.
Multiple wet-loose point releases slid naturally off the southeast slopes of Casaval Ridge and converged into climber's gully near 10,200ft in the afternoon of the 23rd while a group of 5 climbers were making their way to Lake Helen to camp for the evening. The last 2 climbers in the party were in climber's gully at 10,200ft when they were caught. Both climbers were carried roughly 200 vertical feet down slope but luckily remained on the surface of the debris.