You are here
Ash Creek Runoff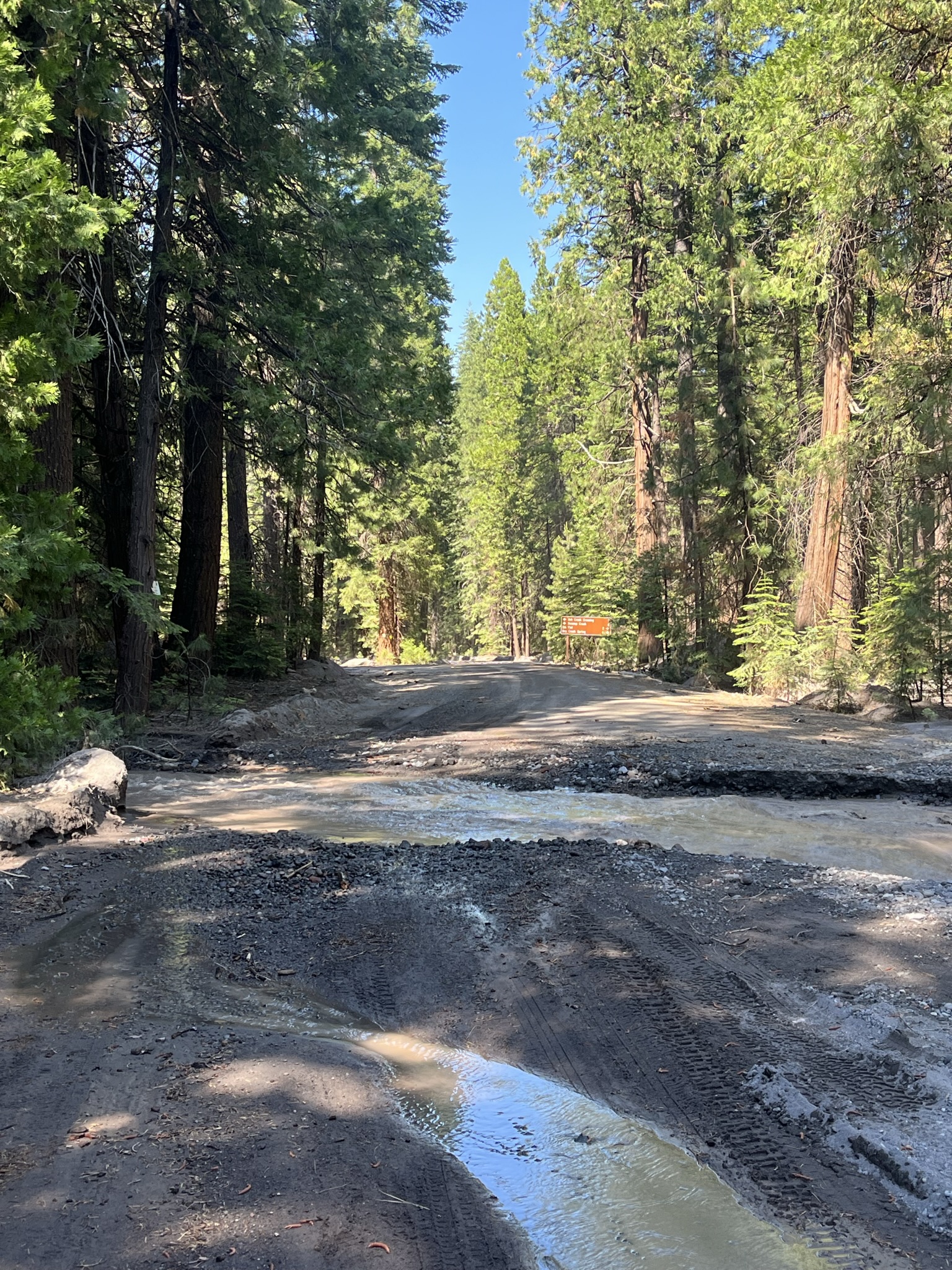 Climbing Route(s):
Hotlum/Bolam Ridge, Hotlum Glacier, Hotlum/Wintun Snowfield, Wintun Glacier, Wintun Ridge, Clear Creek
Trailhead(s):
Brewer Creek, Clear Creek
Date/Time of Observation:
Sunday, July 9, 2023 - 10:00am
Position:
Climbing Ranger
General Conditions
Runoff from the recent high temperatures has Ash Creek flowing over Forest Service Road 19 (Military Pass). We recommend a high clearance vehicle, such as a pickup or SUV, to effectively navigate this crossing. For Brewer Creek visitors this crossing can be avoided by using the 41N46 road just before the crossing, or approaching from Highway 97. Clear Creek visitors will avoid this crossing naturally by approaching from Highway 89.
Please keep the following in mind while driving through the woods: 
Watch for and obey posted speed limits. Forest Service roads can be narrow, rocky, and are not meant for high speeds.
Be careful braking on gravel roads. Allow more time and distance when coming to a stop.
Beware of rocks, boulders, road washouts, downed trees and brush on the roadway.
Use appropriate tires for the terrain and conditions you'll be traveling. Remember to stay on authorized roads.
Plan appropriately for food, gas, and lodging, which may not be readily available along Forest Service roads.  Always carry extra food and water.
Carry a car kit, equipment, tools, and supplies, in case of an emergency.
Always let someone know your plans and stick to those plans. 
Videos

img_5312.mp4