You are here
Avalanche Gulch - 1st week of April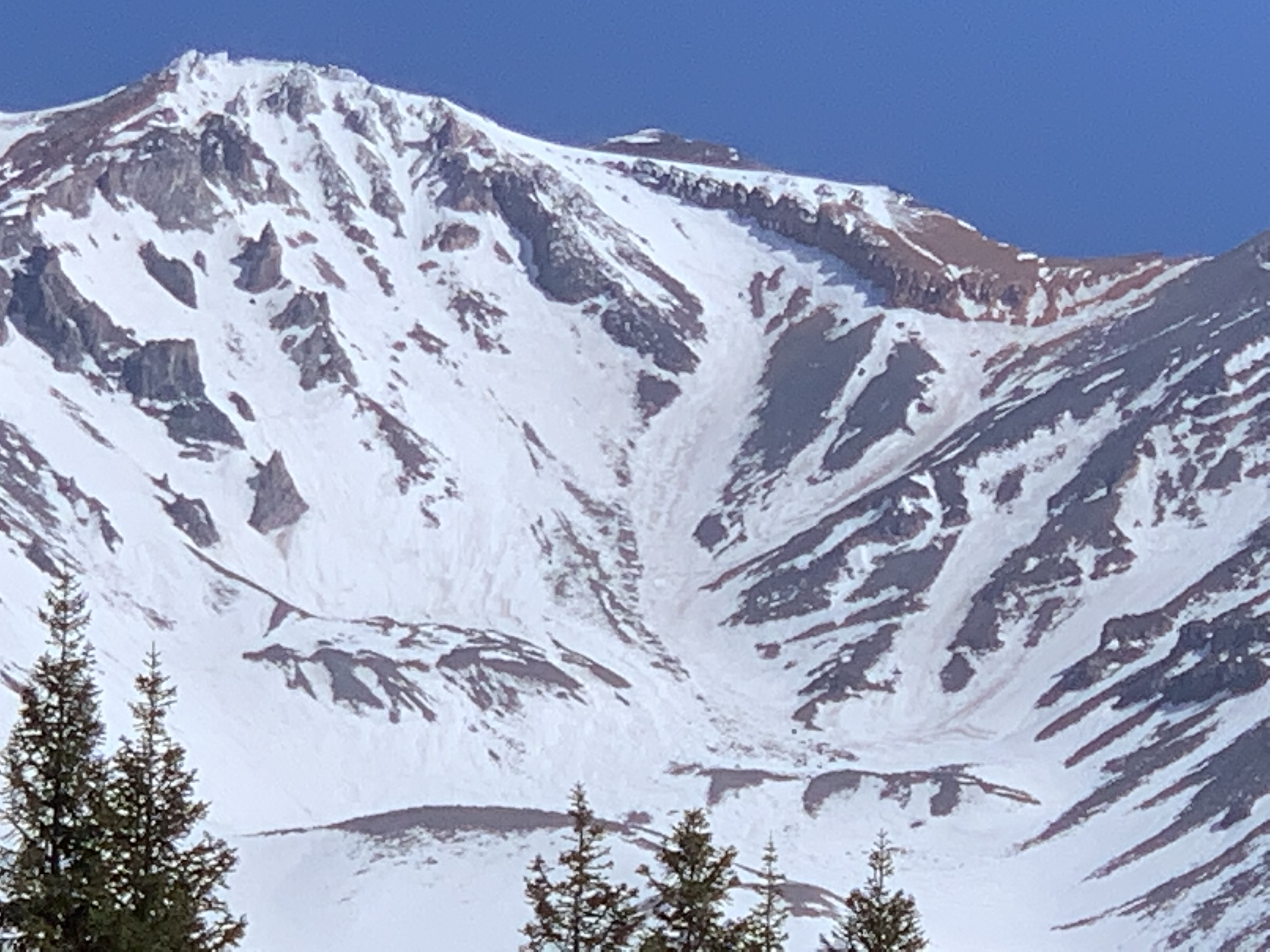 Climbing Route(s):
Avalanche Gulch, Casaval Ridge, West Face, Sargents Ridge, Green Butte Ridge
Trailhead(s):
Bunny Flat, Sand Flat, Ski Bowl
Date/Time of Observation:
Thursday, April 1, 2021 - 6:30am
Position:
Climbing Ranger
General Conditions
A handful of photos from Avalanche Gulch this week, the first week of April 2021. If you've been following our website, you are well aware of the current snow situation on Mt. Shasta. If you havn't been following, the photos should speak a thousand words. Our 48% of normal, windy winter has left what you see in the pictures...a rocky mess. Indeed, we are all hoping for a spring atmospheric river event of some sort, but even the most potent one will not change things for long. These type of conditions do not mean you can't climb, but a climb this season will have more risk than other seasons. Rockfall is a top concern. And as always, despite conditions, slips and falls continue to be a common accident on the mountain. Both of these problems happen almost solely in between Helen Lake and Redbanks on the very popular, Avalanche Gulch route. How should you mitigate? Climb early, wear a helmet, check the weather, know how to use your ice axe and crampons. If you see a rock, yell, "ROCK!"  for others below. The typical snow gullies through Redbanks are very thin and/or melted out already. We suggest heading up and to the right, over to 'the notch', a two move, short section of 4th class climbing. This route gets you through Redbanks, avoiding the steep, loose pumice chutes and avoiding the Konwakiton Glacier as well. You may ascend and descend the same way. Another alternative is left of The Heart. This route sometimes gets more rockfall and is steeper, but can be a good way to go to stay on snow. Again, the vast majority of accidents on the south side happen in between Helen Lake and Redbanks. Common issues above Redbanks is not so much rocks or slips/falls, but altitude related issues and also climbers wandering off the wrong side of the mountain during limited visibility conditions. Don't do that. Carry navigation tools. The lower half of the mountain is pretty friendly. One foot in front of the other and not too many concerns below Helen Lake. As for all the other routes on the mountain, we'll keep you posted on trailhead access! Right now, 3-15 miles of snow covered roads exists for Northgate, Brewer and Clear Creek TH's. Below is a photo of Avalanche Gulch and suggested routes.