You are here
Avalanche Gulch 6/12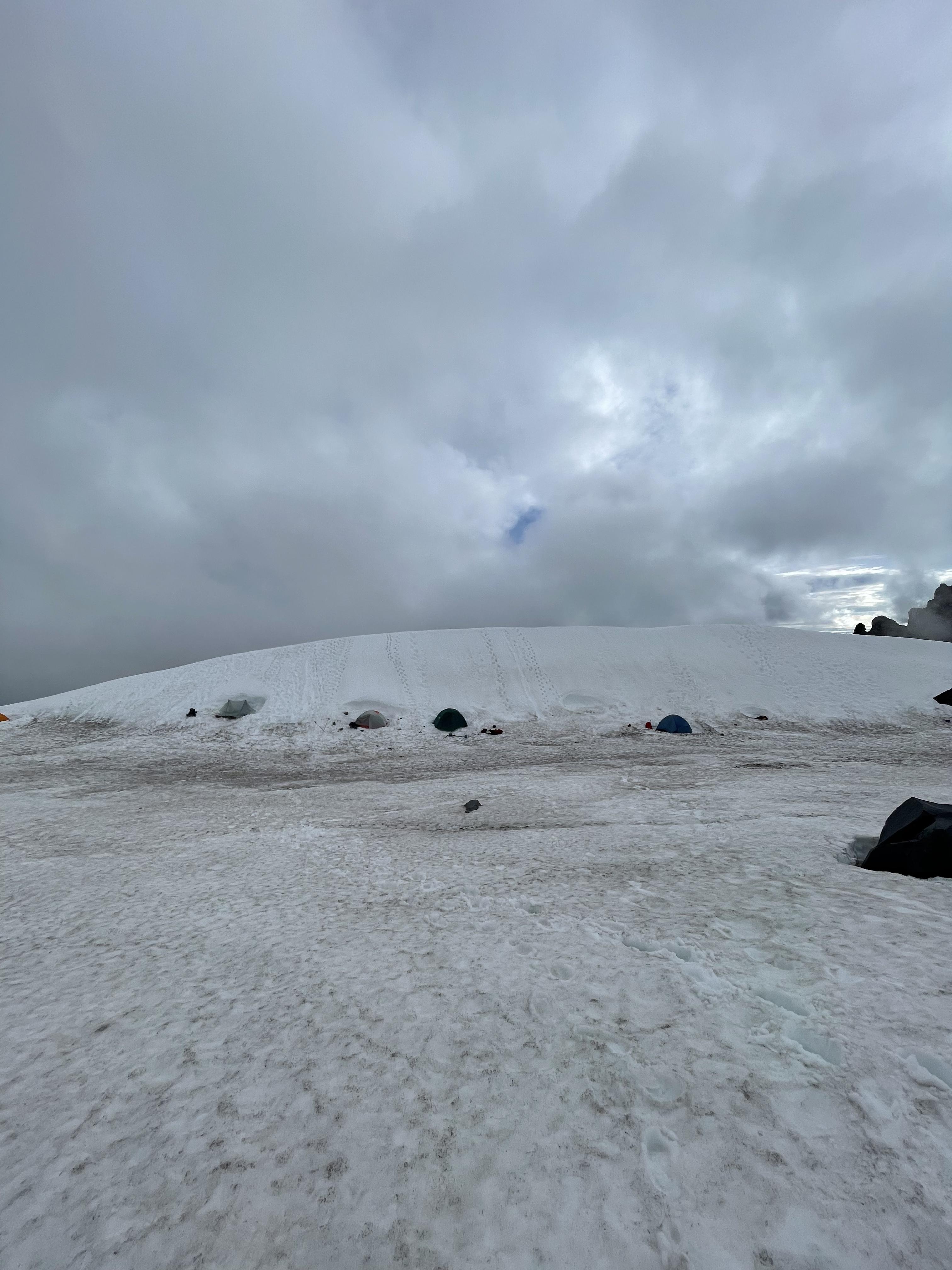 Climbing Route(s):
Avalanche Gulch
Date/Time of Observation:
Sunday, June 12, 2022 - 6:00am
General Conditions
Extremely variable conditions this weekend June 11-12. Got to Helen Lake Saturday afternoon, weather was good overall, but Red Banks was not visible for the most part due to clouds covering the mountain. Started going up toward Red Banks around 3:30 am on Sunday, visibility was very low and the snow was a bit slushy, but the weather was relatively calm. At about 11,600 ft the surface started to get super icy and hard the it was not easy to get crampons and ice axe into the ice, considering the accidents around the same area the week before, decided to turn around and descend to Helen Lake. Winds and storm started to pick up as we were heading down and by the time we got to Helen Lake, storm was pretty nasty.