You are here
Avalanche Gulch below Heart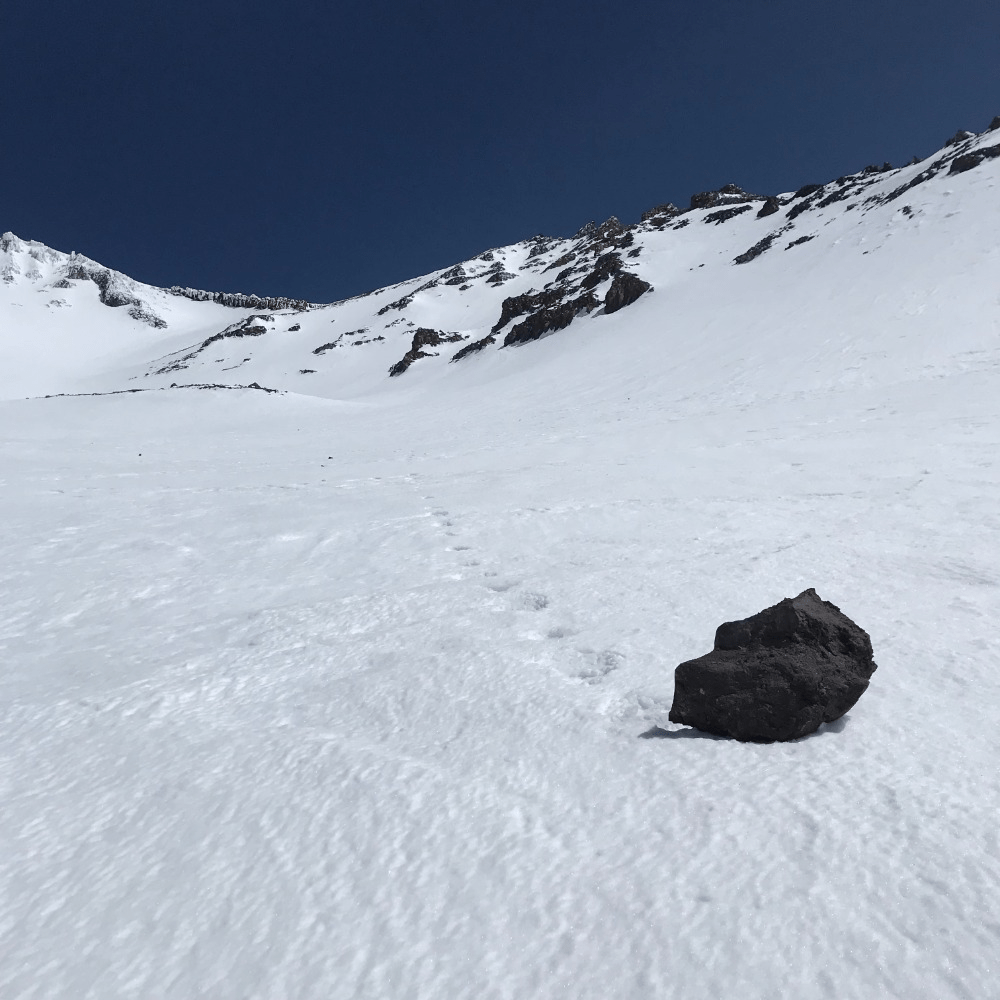 Climbing Route(s):
Avalanche Gulch, Sargents Ridge, Green Butte Ridge
Trailhead(s):
Bunny Flat, Ski Bowl
Date/Time of Observation:
Tuesday, April 25, 2023 - 4:00pm
Position:
Climbing Ranger
General Conditions
Today in Avalanche Gulch surface conditions were variable. Lower elevation and southeast aspects held moist snow allowing for 5-10 cm of boot penetration. Above Helen Lake we found firmer surfaces consisting of ice glaze, punchy snow, and corn to be found in spots.
We observed active and recent rockfall from Green Butte Ridge into Avalanche Gulch proper. The rocks were softball to microwave sized. Additionally, we observed rime ice fall near the 11,500' moraine likely from the trinity chutes. We also saw multiple wet loose slides that likely occurred in the last 48 hours off Green Butte Ridge below the AK chutes.
Northerly winds were most active in the morning with moderate winds gusting to strong, then decreased to light winds gusting to moderate by the afternoon. This caused snow surfaces to remain cold and firm through the morning above 11,000'.