You are here
Avalanche Gulch Conditions Update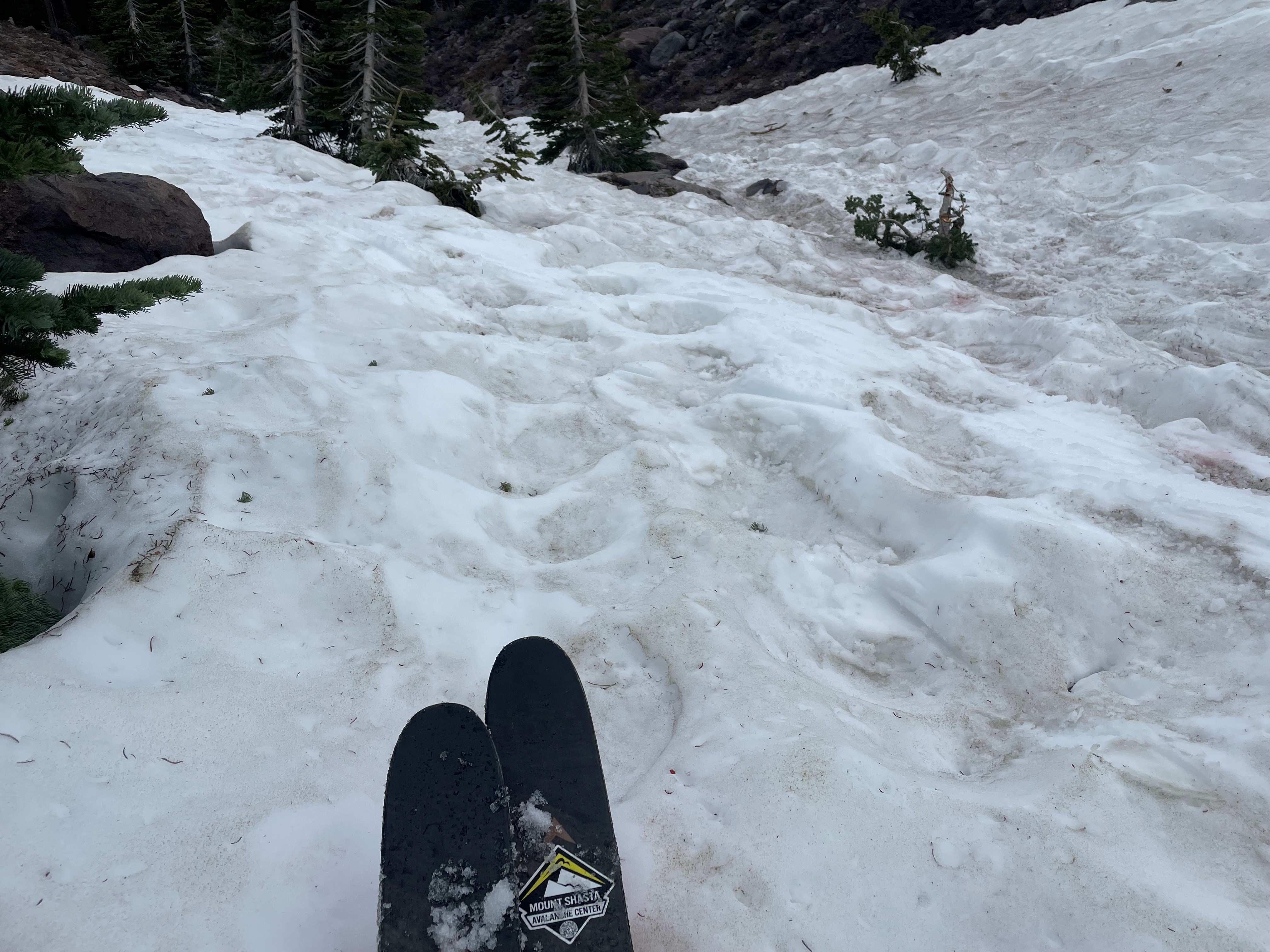 Climbing Route(s):
Avalanche Gulch
Date/Time of Observation:
Sunday, June 25, 2023 - 2:00pm
Position:
Climbing Ranger
General Conditions
Observations from Avalanche Gulch over June 24th weekend

Leaving Bunny Flat, you will find snow receding quickly. We walked for about a quarter mile before accessing snow. Snow remained patchy, sun cupped, and firm till around 9,000 feet. We chose to skin from as low as possible, and somewhat regretted it. Until treeline, the skinning conditions are quite poor. In the future, I would consider wearing running shoes up to treeline, and then transitioning to ski boots and skis from there. 

Above treeline, surface conditions are also changing quickly. Sun cups are getting quite large, and rain runnels have formed from recent precipitation. No smooth skin track exists. 

Lake Helen camp is starting to get beat up. As rock camp sites being to melt out, snow sites are degrading. If you're heading up there, you will need to dig and level a smooth surface on the snow for a camp site. We also found a lot of trash around camp. Climbing Rangers and some public hands did a cleanup of what we could find. When you leave Lake Helen, please consider spending a couple minutes to look for trash left behind.

Above Lake Helen to the Redbanks still has good snow coverage. A boot pack is well established, and most people are traveling to the right of the Heart, aiming for the Thumb. Rockfall is a major problem as of late, most parties are reporting rockfall as they climb and descend through this area. Travel with caution.

Conditions from the Redbanks to the summit is holding on well.

We found difficult conditions on the ski down. If you plan to ski Avalanche Gulch, you should expect expert conditions. A skinny, smooth track exists to ski out the lower part of Avalanche Gulch. No matter what, you will need to walk the last quarter mile to the parking lot.