You are here
Avalanche Gulch - Helen Lake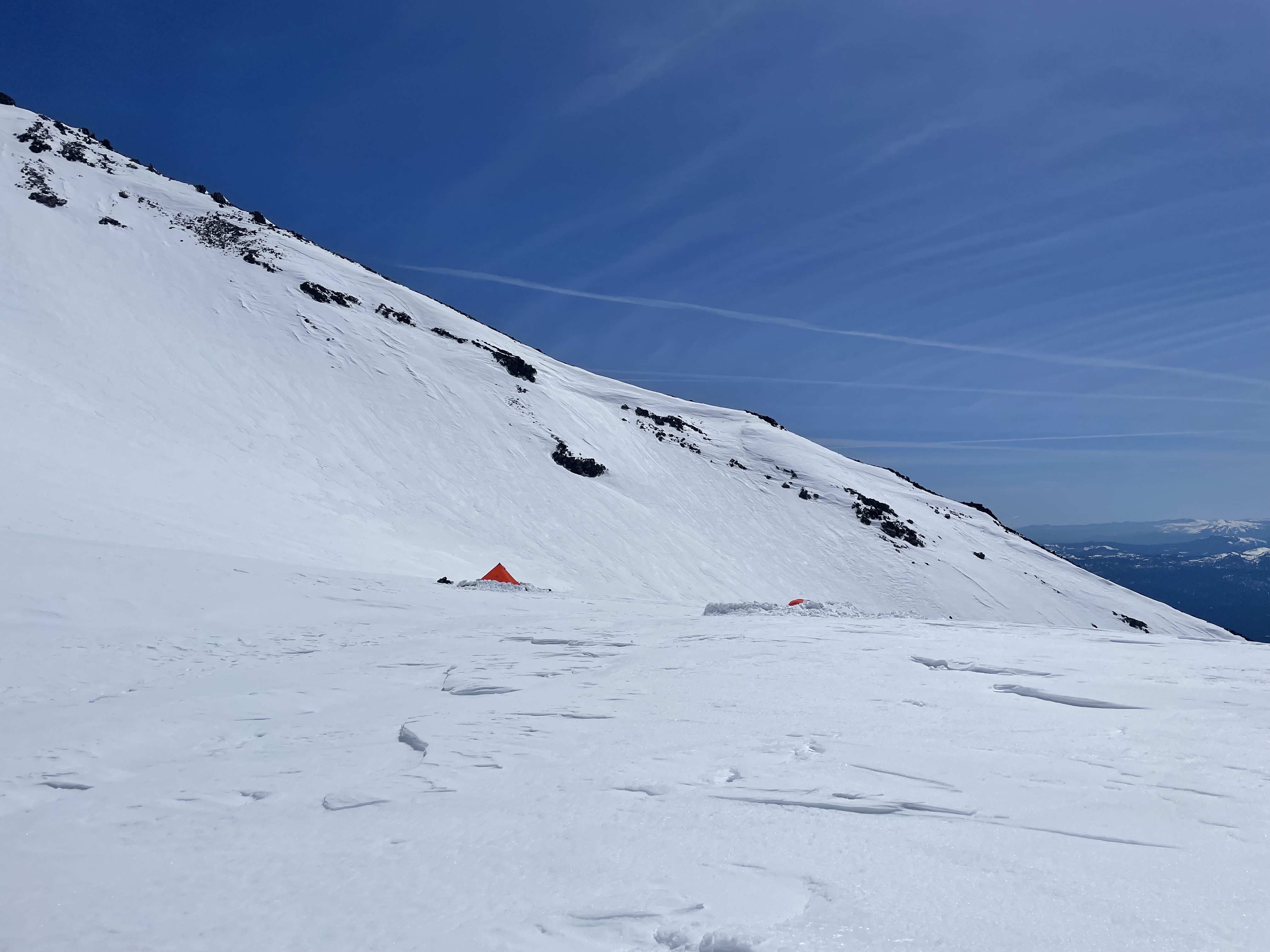 Date/Time of Observation:
Saturday, April 22, 2023 - 3:30pm
Position:
Climbing Ranger
General Conditions
This was a sunny and hot weekend for the south side of Mount Shasta. The climbing rangers ventured to Helen Lake to assess conditions, train, and chat with the climbers. 

Bunny Flat parking filled up quick, with the main lot full by 9:30am. If you're coming up to Bunny Flat, please do not park on the west side of the road below the main parking lot.

Winds were calm to light out of the northwest, temperatures remained well above freezing, and there were no clouds in the sky. The combination of these factors resulted in a very warm day in Avalanche Gulch. Surfaces became soft up to 10,400 feet, with three inch boot penetration around 12pm. The surface has become quite smooth with the warm weather, and we were able to skin all the way to Helen Lake. Above Helen Lake, Avalanche Gulch looks to be in great shape! There is a lot of ice built up in the Trinity Chutes, which will surely begin to fall into Avalanche Gulch. No rock fall was observed, however, this will likely change with the increasingly warm conditions. Above 11,000 feet, snow surfaces appear to firm up.

Snow coverage to Helen Lake is very good, with very little rocks exposed. Ski conditions are great so long as the surfaces warms a bit. No running water could be found between Bunny Flat and Helen. There were quite a few climber camps around the Horse Camp, and two tents at Helen.

The snow surface became very saturated on the way down, with post-holing conditions prevalent below the Horse Camp.

No signs of avalanche activity was observed.