You are here
Avalanche Gulch/South Side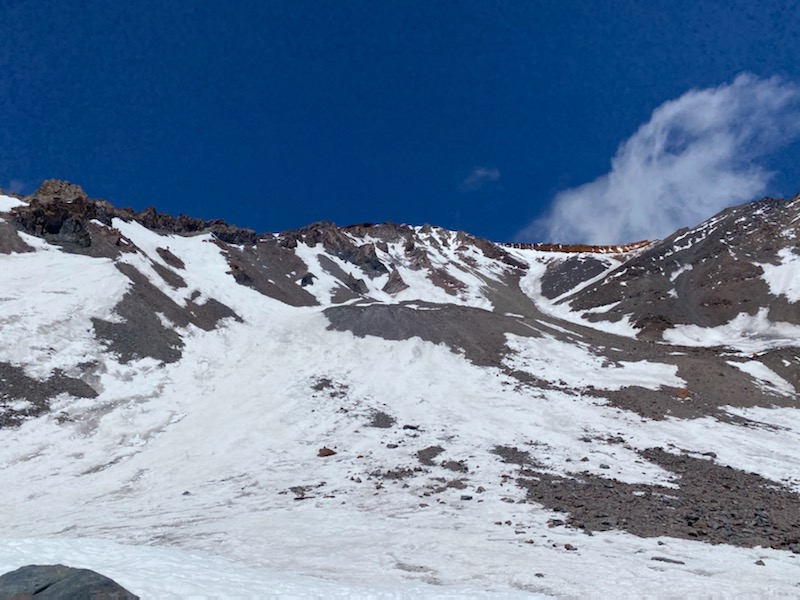 Climbing Route(s):
Avalanche Gulch
Date/Time of Observation:
Sunday, May 9, 2021 - 3:30pm
General Conditions
Conditions are rough on the south side as of May 9th.  One can find mostly continious snow if they travel within Avalanche Gulch proper with a few patches of dirt to navigate in the lower sections. That being said, surface conditions are quite poor with large sun cups and dirty snow dominating the surface making travel complicated, especially on skis or splitboards. The snow is firm during the early morning hours, so having crampons and an ice axe,  plus the ability to use them will be paramount.
While at Lake Helen we also observed some large rockfall during the mid-afternoon hours. Be sure wear a helmet and be heads up at all times. There is dry camping at Lake Helen.  Just be sure to anchor your tents well as the winds can be strong and can easily damage or blow away a tent that is poorly anchored.
Lastly, Rangers have been finding many human waste deposits. Please pack out all human waste as its required! Free humas waste packout bags can be found at the trailhead, along with the summit pass's and wilderness permit's.