You are here
Bolam Glacier/Gully Ascent, Bolam/Whitney Ridge Descent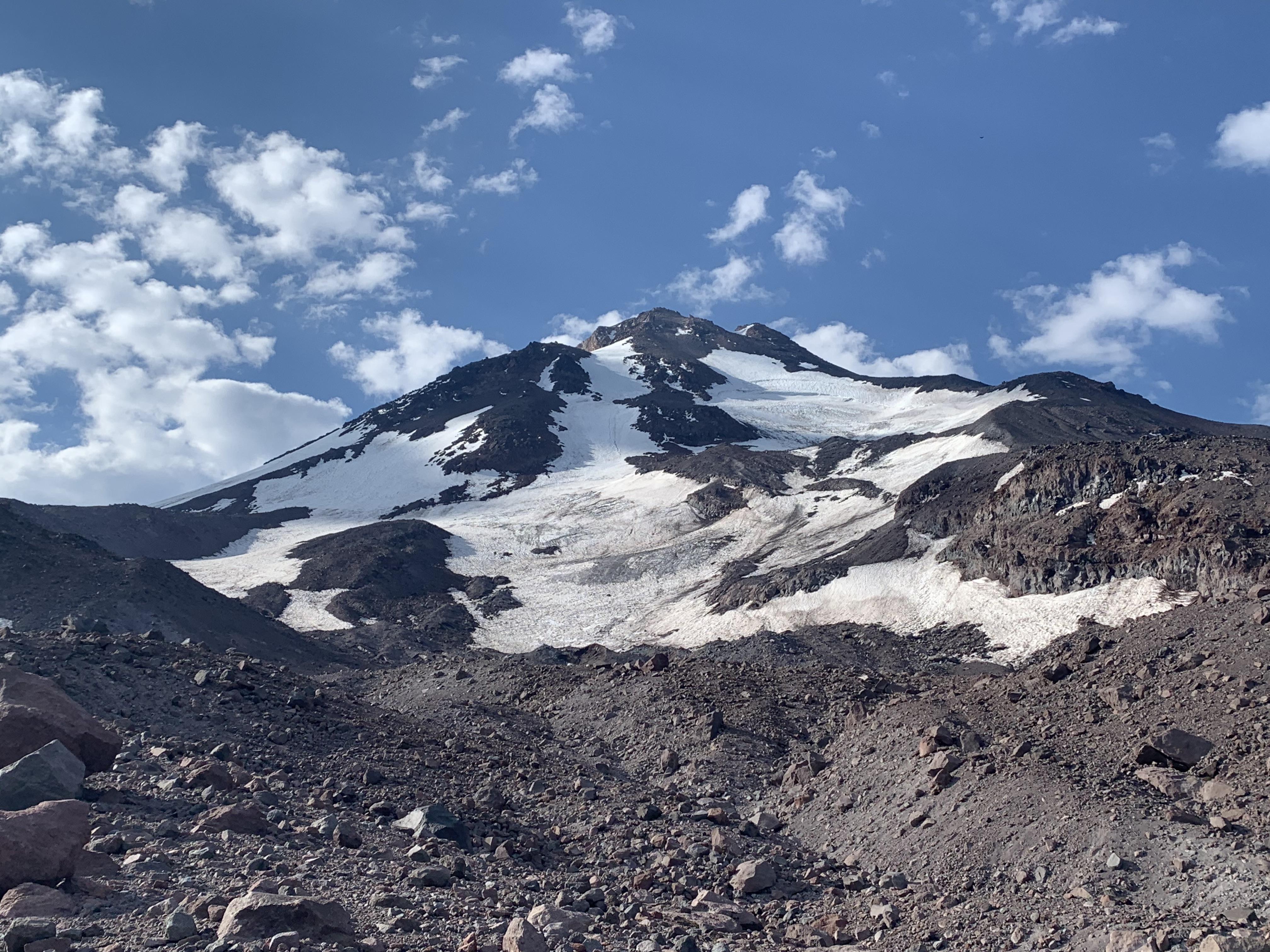 Climbing Route(s):
Bolam Glacier
Date/Time of Observation:
Sunday, June 20, 2021 - 12:30pm
General Conditions
A party of two hiked up to beneath the Bolam Glacier on the evening of June 19, 2021. 

After an alpine start, we left base camp at the crack of 10am on June 20. We headed up onto the Bolam glacier with the intent of practicing crevasse rescue and find a safe and suitable crevasse to do some ice climbing... after ascending quite a bit and not seeing any activity (rockfall) on the Bolam Gully, we decided to just ascend the two ice ramps and head for the summit. The weather was warm and the winds were light, there appeared to be no freeze/thaw cycle that occured in the previous 24 hours.

We crossed a lot of smaller crevasses, but played it careful and belayed each other over some of the bigger ones with weak snow bridges. We climbed up the first ramp pretty quick with two tools and front-pointing most of the way. The ice was very soft/wet with melt water runneling down in places. Our rack of ice screws were worthless and the patch of snow on the right side was too shallow to take any pickets. Self-arrest would not have been possible either. We took a break behind a big boulder at the top of the first ramp to fuel up and observe the upper mountain.

The second ramp was more of the same, but slightly steeper and a bit longer. We had one big widow-maker truck-tire-sized-rock come down at the start of the second ramp that came close to my partner and appeared to hit or come close to our rope, but he didn't find any damage. We ascended that ramp as quick as we could to minimize our time in the area, and after a hip belay up top we rested and ate lunch. Then we traveresed across loose rock above the Bolam Glacier proper and its big ole schrund. We eventually meandered our way to the summit at 7pm (which was completely bare of snow, the usual rime ice, and the usual earlier crowds).

We descended the Bolam/Whitney ridge in a zig-zag point-to-point fashion so we could avoid letting rocks loose down on one person, while the other person watched and listened. The views of the Whitney Glacier were quite impressive and that thing looked gnarly! I have been wanting to climb it for a while, but it looks quite scary and open this year. We observed A LOT of rockfall activity on the adjacent slopes spilling down into Whitney...  As we got lower we heal-plunged back down to base camp at 10pm. Hiked out the next morning and met Shasta Steve in the North Gate parking lot before heading back to town for a hefty portion of pizza and caffeine.

I've never seen Shasta so bare this time of year. Hoping next year will be different and we can ski from near the top again in June! Stay safe out there ya'll.