You are here
Brewer creek, Hotlum/Wintun conditions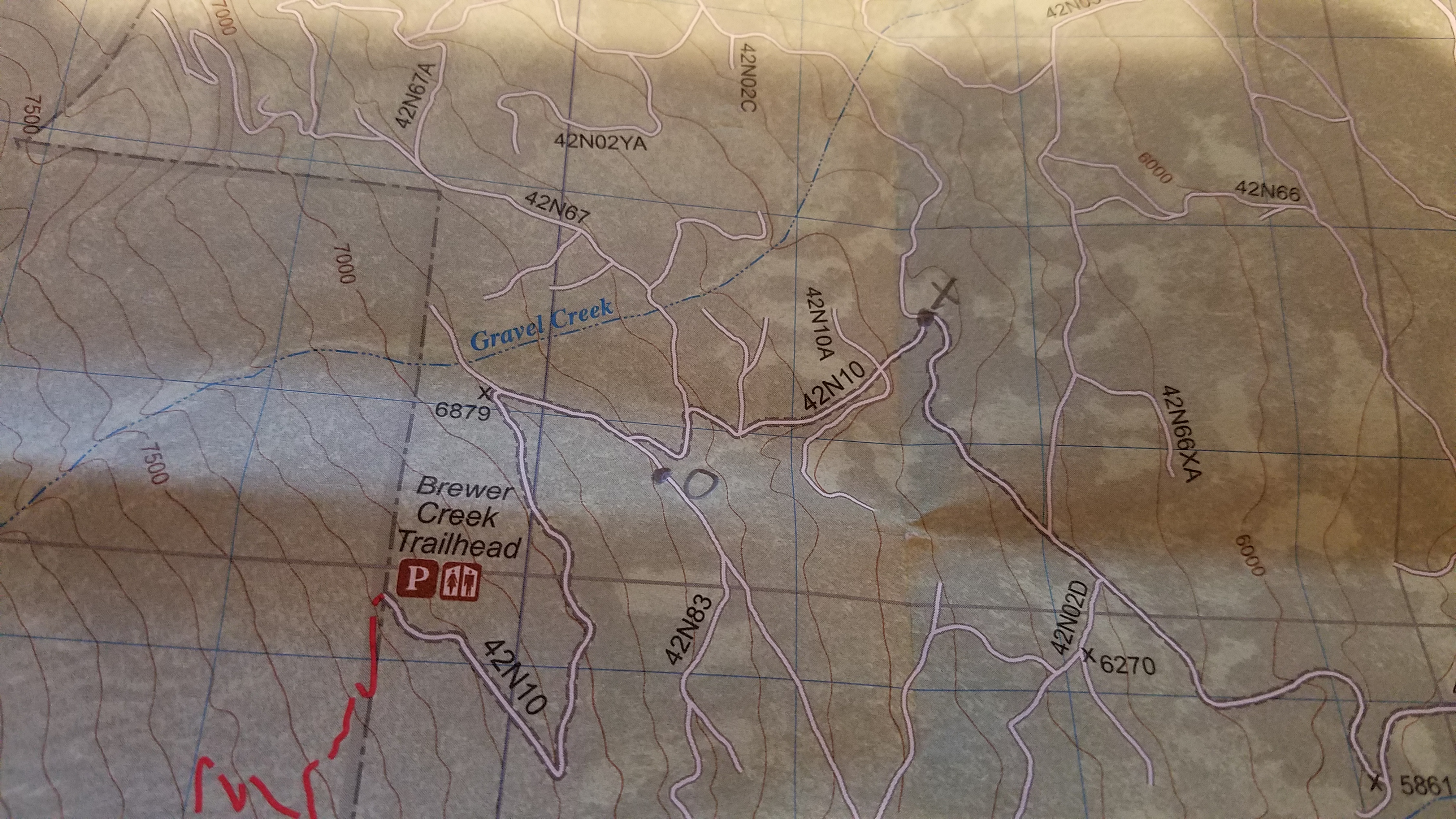 Climbing Route(s):
Hotlum/Wintun Snowfield, Wintun Glacier
Trailhead(s):
Brewer Creek
Date/Time of Observation:
Wednesday, May 9, 2018 - 10:45am
General Conditions on May 11, 2018
Conditions:
Good access on Brewer (see pic).  – you can drive to the black dot next to the X, the a dry walk on the road/woods until you ski/skin with great coverage at the "O" dot. 
<10k, it's fully gone the cycle and really smooth.
Wintun face is pretty good below 12.5, soft w/a zipper crust from Tuesday night's storm.
above 12.5k, it hasn't fully gone the cycle yet. on the more northerly stuff on the skin up on the hotlum snowfield, that line is even lower, so i'm sure Northgate still needs more sun too.
Thanks to the rangers for all you guys do, especially this website with the road conditions update. really helpful to those of  us from out of town.