You are here
Casaval Ridge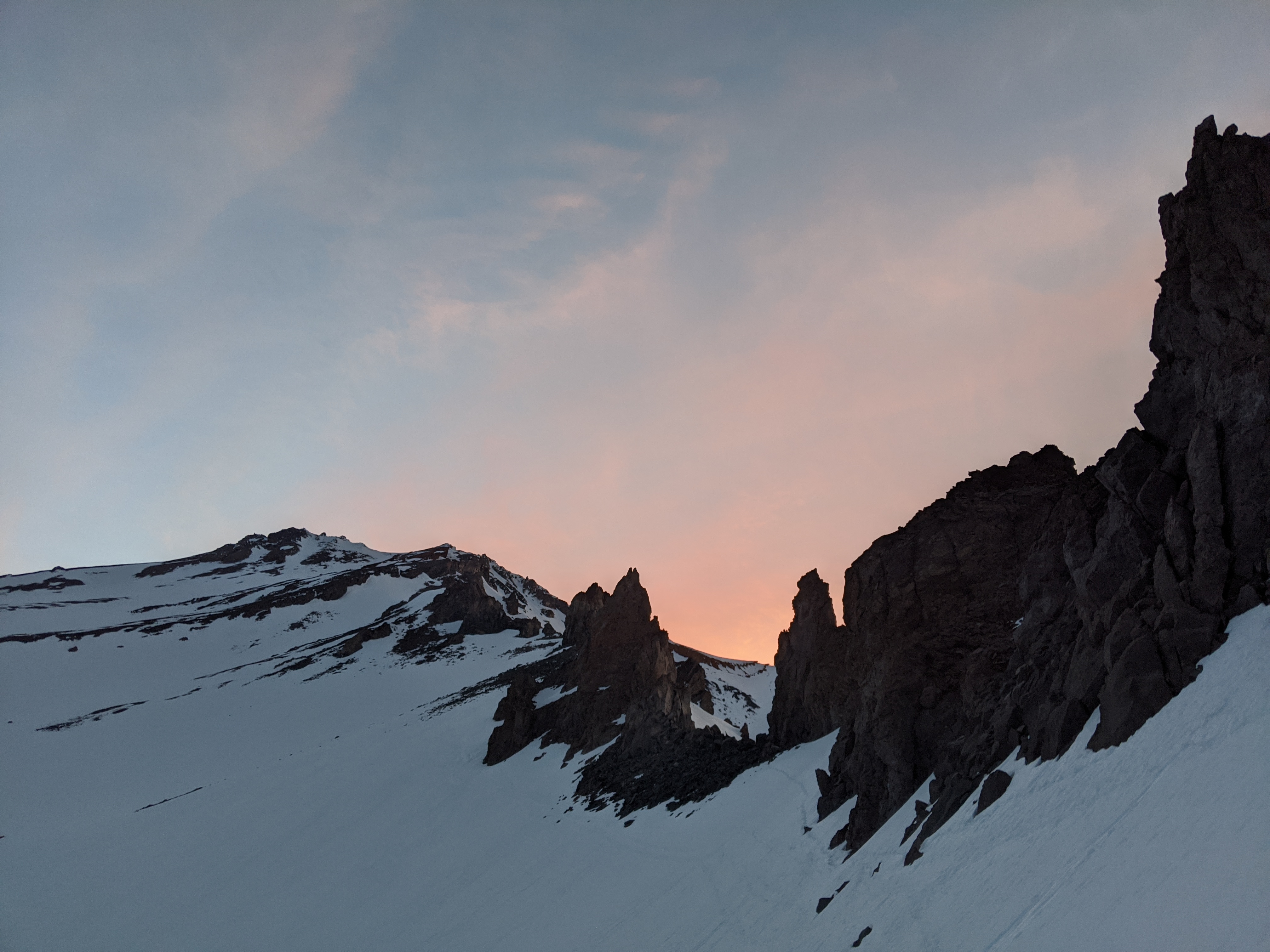 Climbing Route(s):
Casaval Ridge
Date/Time of Observation:
Friday, May 29, 2020 - 11:45am
General Conditions
Conditions were mixed on Friday (with a heatwave in effect for the previous 2-3 days). Departing Bunny Flat at 1am (~50 degrees F), observed mixed snow and dirt conditions all the way until the ridge proper. If you're using floatation (snow shoes/skis), it's likely you'll be switching modes constantly from that to boots with crampons until you reach 10,000 feet. Snowpack on the North(west) aspect of the ridgeline was breakable crust from 10,000 feet till around 11,500 feet. Snow was more consolidated from there on, but whenever crossing over onto the South(east) side of the ridge,  snow was observed to be sun-affected and barely holding on, with pinballs on the ridge proper and previous loose-wet avalanche activity observed lower down from the ridge. Very high winds observed where the route joins to Misery Hill, with hard, heavily wind-affected snow (sastrugi) above 13,000. Lots of rocks exposed on Misery Hill. By noon, excellent corn returning via Avalanche Gulch, but observed remnants of medium (size 2+) loose-wet avalanches on various aspects. Sticky snow below 10,000 feet, but skiiable through the drainage until approximately 1 mile from Bunny Flat.