You are here
Up Casaval Ridge, Down West Face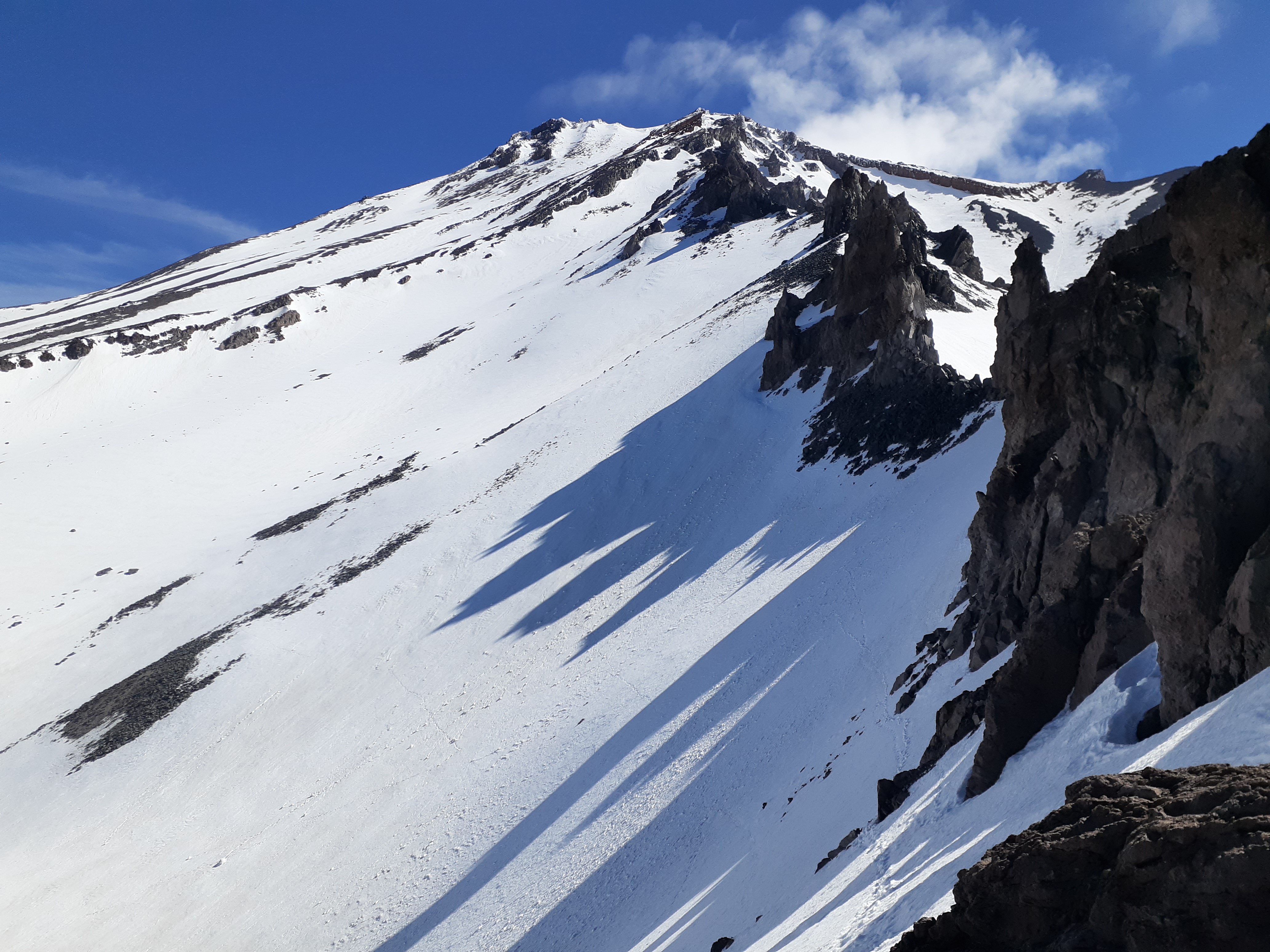 Climbing Route(s):
Casaval Ridge, West Face
Date/Time of Observation:
Tuesday, May 24, 2022 - 2:30pm
General Conditions
Left Bunny Flat @ ~0630.  Hiked the trail to Horse Camp and continued on the Hidden Valley Trail. We ascended Giddy Giddy gulch. Hit some snow @ 9000' but was not worth skinning. We donned our crampons at ~10,400' and made the first traverse on Casaval above Hidden Valley. The boot pack had melted and was faint but still easy to follow the route. Snow was firm enough yet soft enough to feel secure on the steep traverse. It was a very windy day but that part of the climb was somewhat sheltered from the winds. When we would crest the ridge and were exposed to wind, gusts were strong enough to knock us off our feet.  I'd say winds were sustained 15-30 mph most of the climb depending where you were on the ridge with gusts upward of 50mph  (whatever is strong enough to knock a guy and pack weighing combined 200+ lbs). The Catwalk was still snow covered but getting thin in its crux.  We passed the Trinity Chutes which looked very tempting with sun softened snow but stuck to our plan of skiing and riding the West Face. We topped out on the ridge (~13,400) a little after 1pm and made our way to the West Face to descend.  Overall Casaval Ridge route was in good condition and the climb was enjoyable. The descent was even better. 4000 feet of consistent smooth corn all the way to the bottom of Hidden Valley where it meets the trail. Despite the strong winds, the warm day and strong late May sun softened the West Face at the top yet the winds kept it cool enough at the bottom that it never was heavy.  Very consistent the entire run. One of my favorite days on the mountain.