You are here
Casaval Ridge Trip Report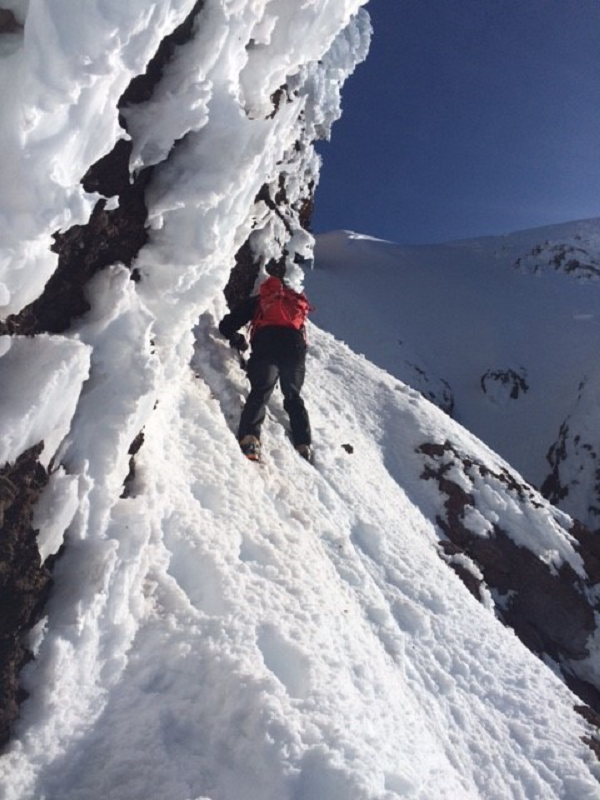 Climbing Route(s):
Casaval Ridge
Date/Time of Observation:
Sunday, April 22, 2018 - 12:00pm
General Conditions on Apr 23, 2018
Conditions:
Climbed Casaval Ridge from Bunny Flat, beginning around 1:30am Sunday morning, April 22. Conditions, with corn and breakable crust did not warrent crampon use until the high camp location. The ridge traverse and the "hourglass" involved wonderful dense snow, with very little icy sections. There seems to be some confusion about the upper ridge and whether or not the Catwalk fell away due to rockfall last year (the other many bootprints and parties seen on 4/22 all avoided the section). We found the catwalk the clear crux of the route, but passable without protection, as pictured in the image from April 22. Beware of still-plentiful rime ice, crumbling rock, and unsupportable snow.