You are here
Castle Crags Climbing Patrol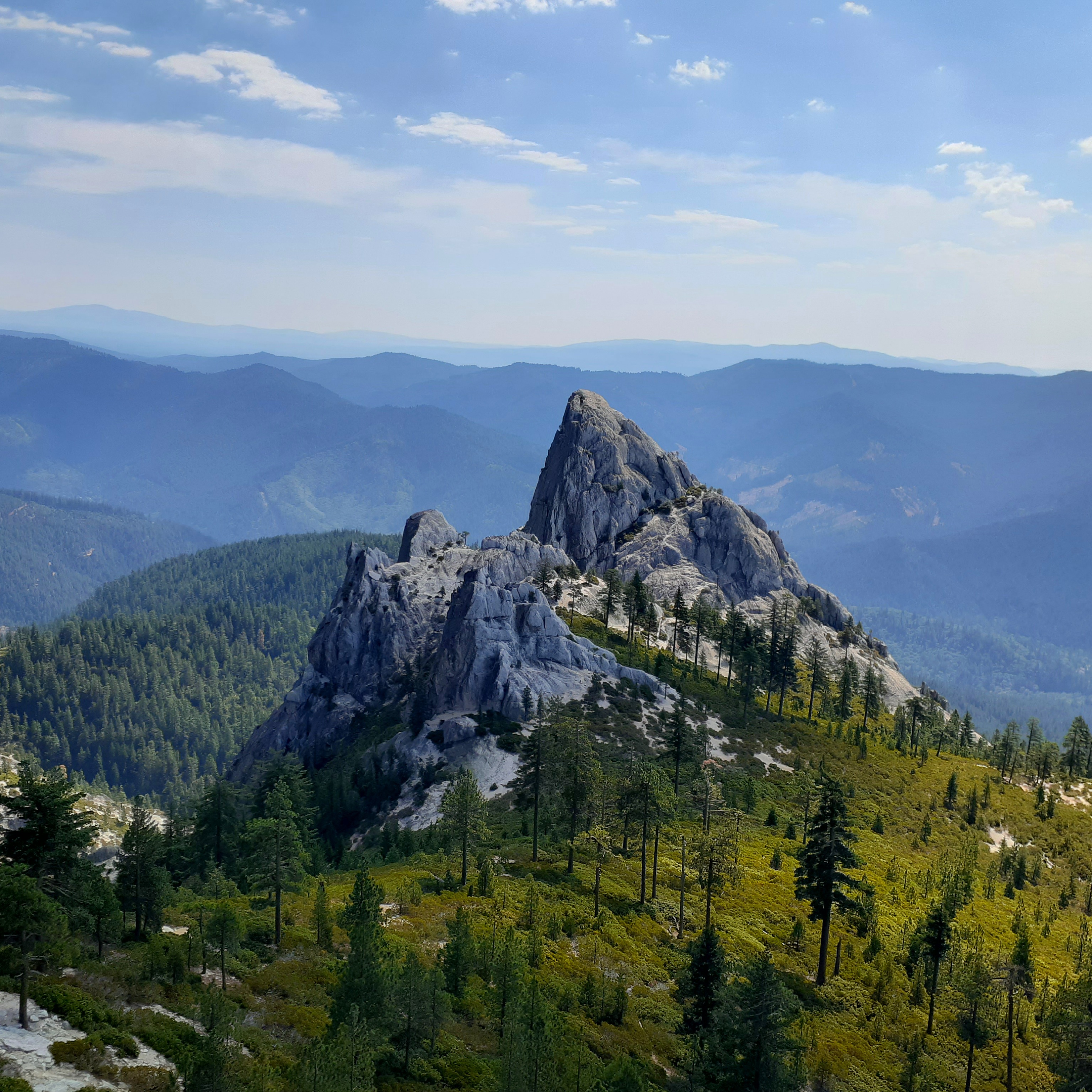 Date/Time of Observation:
Sunday, August 1, 2021 - 12:15pm
Position:
Climbing Ranger
General Conditions
We hiked up the Castle Dome trail to the base of Mt Hubris at 8 a.m. with our climbing gear, and the temps were already heating up. We arrived at the base of Cosmic Wall, and as we were racking up, a party of 3 showed up. Two were simul-climbing, and the 3rd was free soloing the route. The winds were calm and light, skies clear, and the heat did not become an issue as we ascended the 5 pitch 5.6 YDS route. It is a fun moderate, multi-pitch route with good granite, lots of exposure, and great views.  The bolted anchor above pitch 2 looked good, as did the rappel anchors at the summit. Always inspect bolts before blindly trusting. Hiking back down the trail, we saw plenty of hikers. We ran into 14 folks total in the Castle Crags Wilderness: some out for a day hike, others climbing Cosmic Wall, and others scrambling up the 4th class Castle Dome pictured in the first photo.