You are here
Clear Creek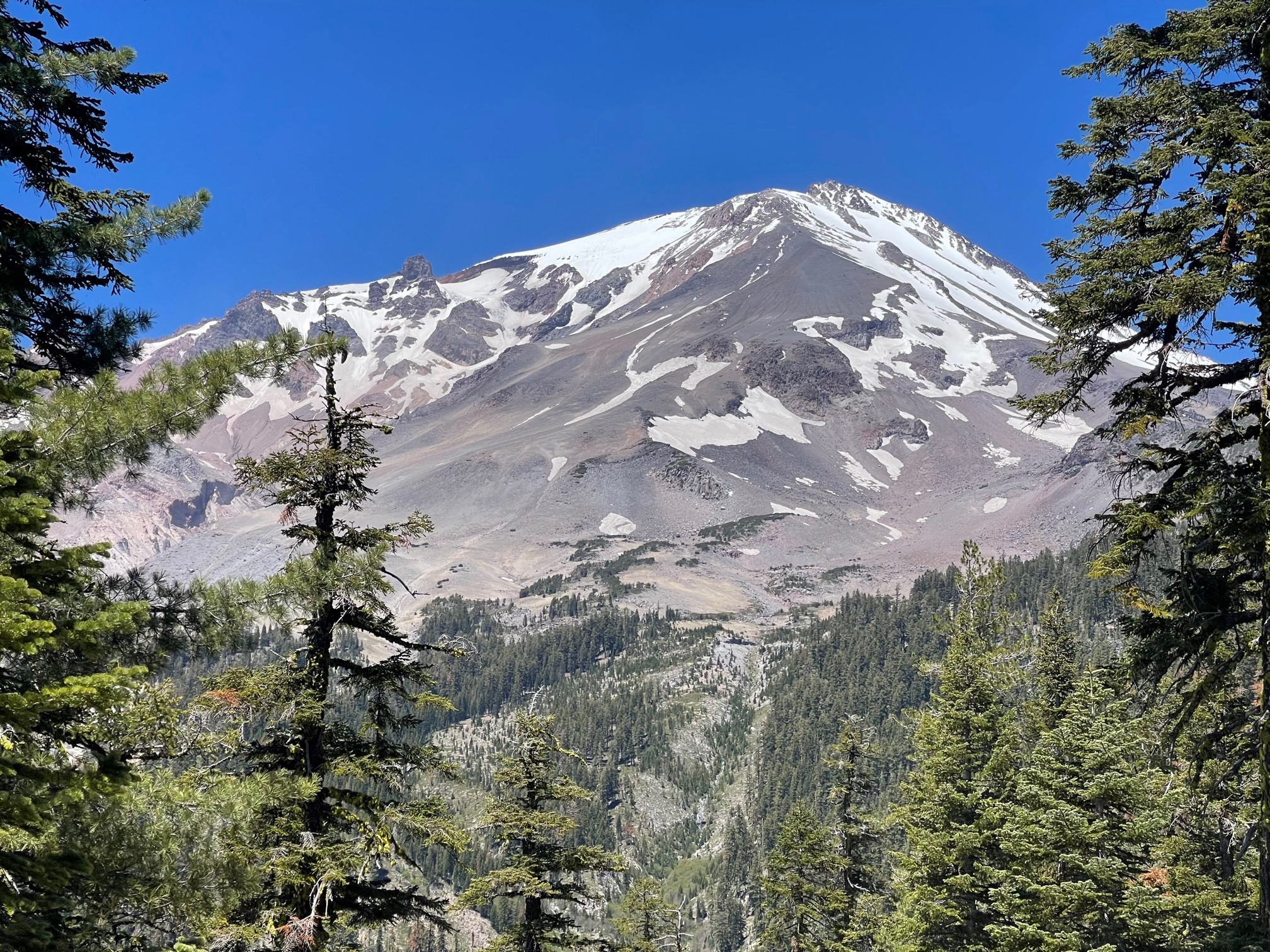 Climbing Route(s):
Clear Creek
Trailhead(s):
Clear Creek
Date/Time of Observation:
Monday, June 27, 2022 - 12:00pm
Position:
Climbing Ranger
General Conditions
Two climbing rangers spent the last three days on the Clear Creek climbing route. The route is almost snow-free and we did not bring crampons or ice axes with us. Some climbers are choosing to bring helmets. Of any gear items, trekking poles will be the most appreciated, as the route consists of rocky trail and loose scree switchbacks that are hard on the knees. There is a snow patch at 10,500 feet that is 100 feet wide and has a solid bootpack in it - a photo is shared below. Above UFO/Mushroom rock at 12,800 feet, one can choose to ascend the rocky headwall directly above, which is snow free, or head climber's right and take snow patches up to the plateau. Nearing the summit plateau at 13,900 feet, one will encouter snow, with a defined bootpack, that wraps around the summit pinnacle and ascends switchbacks to the top. The switchbacks are melting out and rocky down low, but the last two or three have some icier patches on them. Stable pole placements and careful footing should make this section manageable for most. That being said, use caution in this section as a slip here might take you tumbling into sharp rocks in the summit crater. 
The Clear Creek route is not technically too challenging but it makes for a long day, and you are exposed to the elements for a large majority of the climb. Do not let exhaustion or speed get in the way of careful routefinding. Make sure you are descending the way you ascended. Have a turn-around-time of 12 or 1 pm and stick to it. If camping in the Clear Creek Basin, please practice your best Leave No Trace behavior. Wind is abundant at camp; watch your microtrash, litter, and camp gear or it may easily fly away from you. Guy out your tent well before you leave in the morning to climb. The springs are still flowing strong. Tread lightly around this fragile area and camp in designated spots away from the creek. USE YOUR PACKOUT BAGS! Hundreds of climbers use the Clear Creek basin as a base camp. We want to keep the basin as clean and free from human waste as possible. Packout bags are free at the trailhead and ranger station. Take as many as you need for your trip. As the summer wears on and other snow routes on Shasta go out of condition, the Clear Creek route will become busier and busier with guided trips as well as private climbers. Be cognizant that on any given day there may be a number of climbers above or below you on route.