You are here
Clear Creek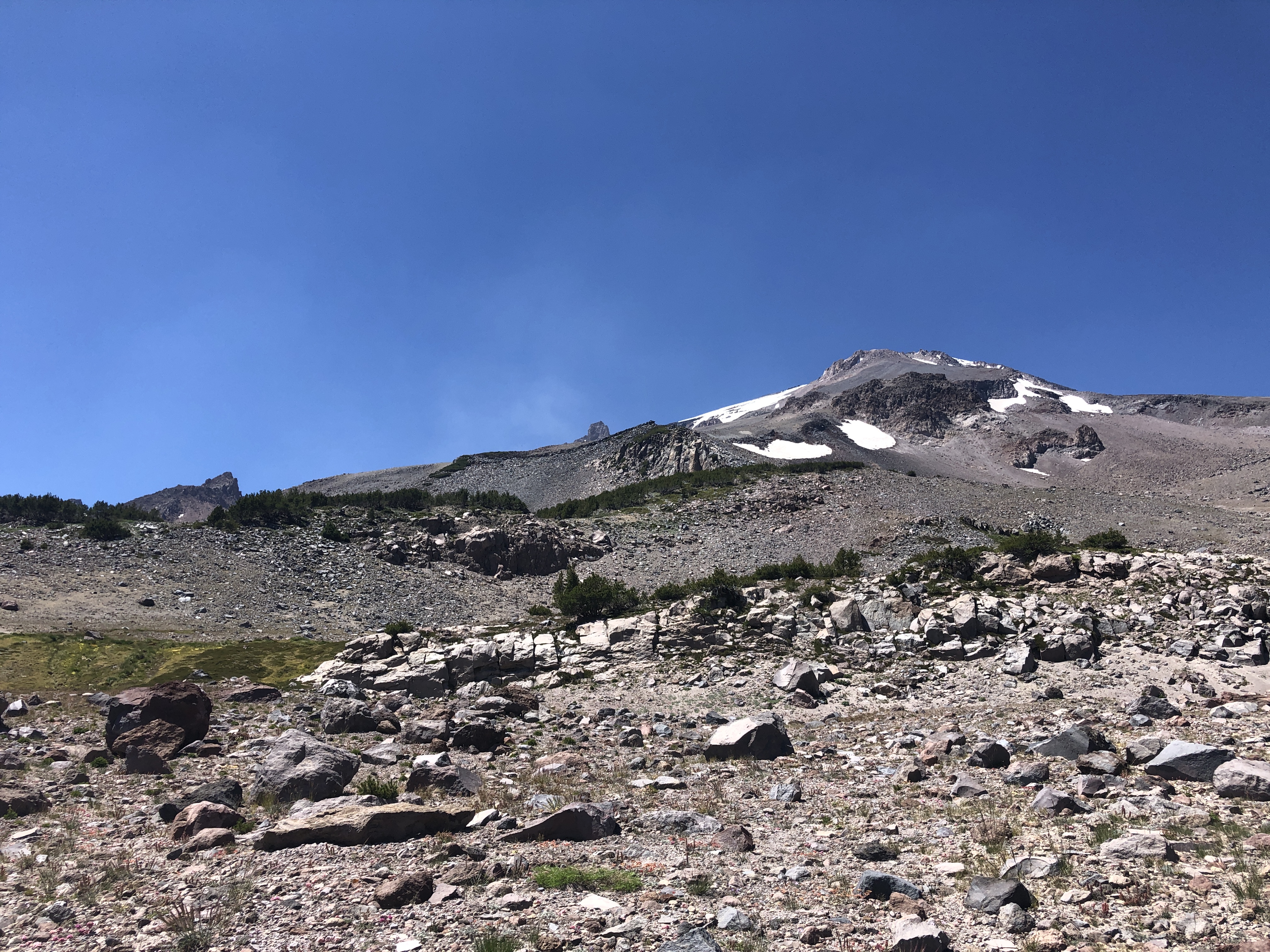 Climbing Route(s):
Clear Creek
Trailhead(s):
Clear Creek
Date/Time of Observation:
Sunday, July 24, 2022 - 12:00pm
Position:
Climbing Ranger
General Conditions
The Clear Creek route is now the route of choice for those looking to summit Mount Shasta with the lowest risk. It is entirely snow free besides the summit plateau. The plateau is still holding a large snow patch at 14,000 feet, but the Clear Creek route is well defined through this flat, ~200ft section. The summit pinnacle has also melted out to rocky switchbacks. You can leave the crampons and ice axe at home, but a set of trekking poles will be welcome on achy knees. This climbing route is hot, dry, and dusty. The only water to be found is at the springs at ~8300 feet. Plan ahead to ensure you don't find yourself dehydrated and out of water up high on the mountain. 
As always, practice leave no trace ethics on the mountain. Camp in designated sites and tread lightly around the fragile grasses near the spring. Carry packout bags and pack out all human waste and other trash. High on the mountain, try your best to use paths that are well-defined to reduce erosion. Make sure to fill out a wilderness permit and summit pass, and carry them on your person at all times. You never know when you might run into a climbing ranger who want to see both of those items!