You are here
Clear Creek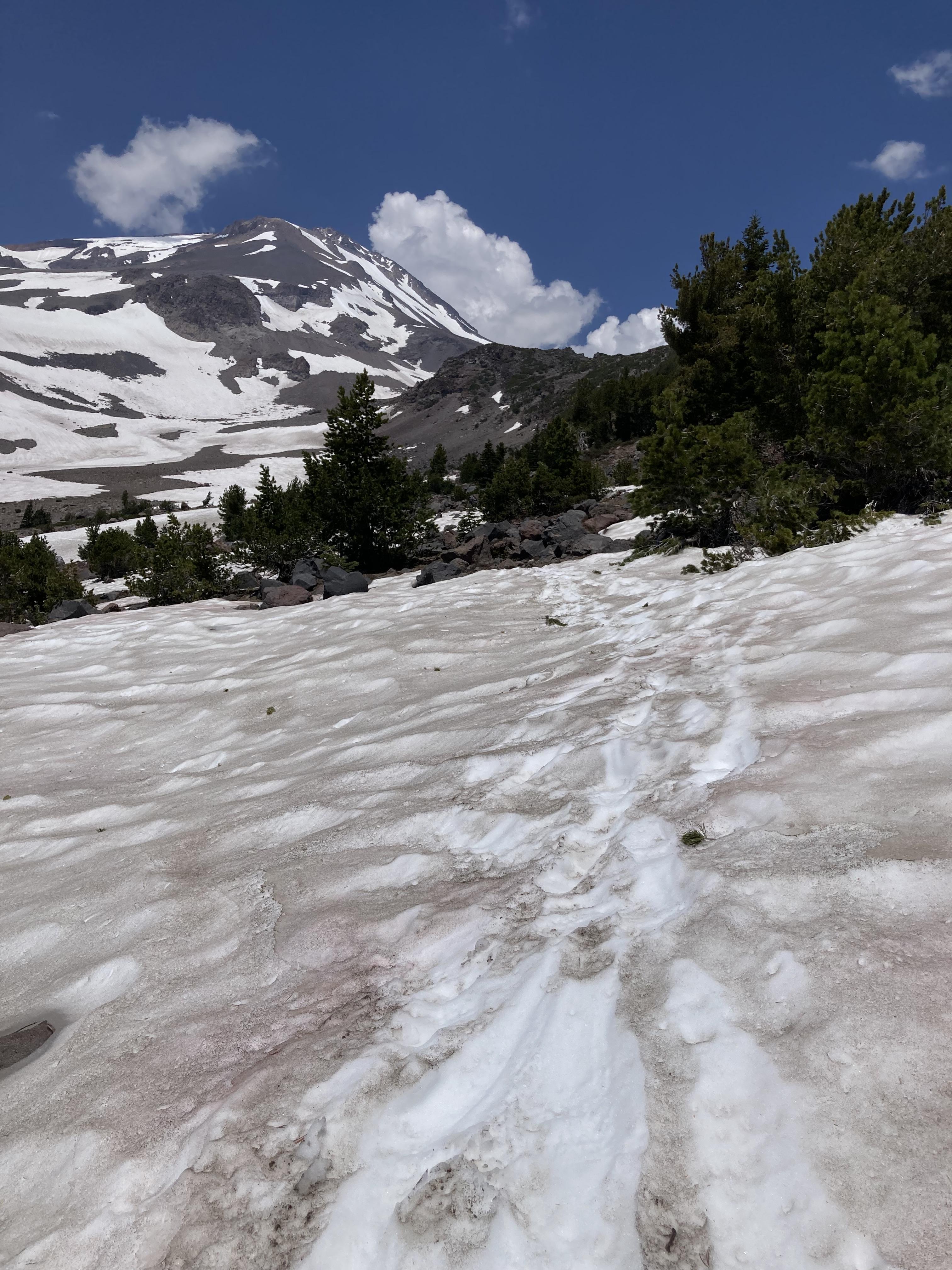 Climbing Route(s):
Wintun Glacier, Wintun Ridge, Clear Creek
Trailhead(s):
Clear Creek
Date/Time of Observation:
Saturday, July 8, 2023 - 10:00am
Position:
Climbing Ranger
General Conditions
Observations from the lower part of Clear Creek on the weekend of July 7 and 8.
The Clear Creek trailhead is open and stocked with summit passes, permits, and pack out bags. The first half mile of hiking presents several downed trees, patchy snow, and tree debris. Snow drifts become quite large as you get higher on the trail, making it somewhat challenging to follow.

At around treeline, expect to cross a few larger snow patches before accessing the common campsites around the water springs (~8,400 feet). In this area, there are options for snow camping as well as dry ground. The spring is exposed and easy to grab water from. Above the springs, majority of the route is dry, except for one large, steep patch of snow at around 9,000 feet. You will want your ice axe, crampons, and helmet for the smaller snow patches on the upper mountain.

Camping above the springs can be challenging. There are a few built bivy sites between the springs and the summit, but they are often occupied. Consider camping in the area around the springs. Plan ahead to ensure you don't find yourself dehydrated and out of water up high on the mountain.  As always, practice leave no trace ethics.