You are here
Clear Creek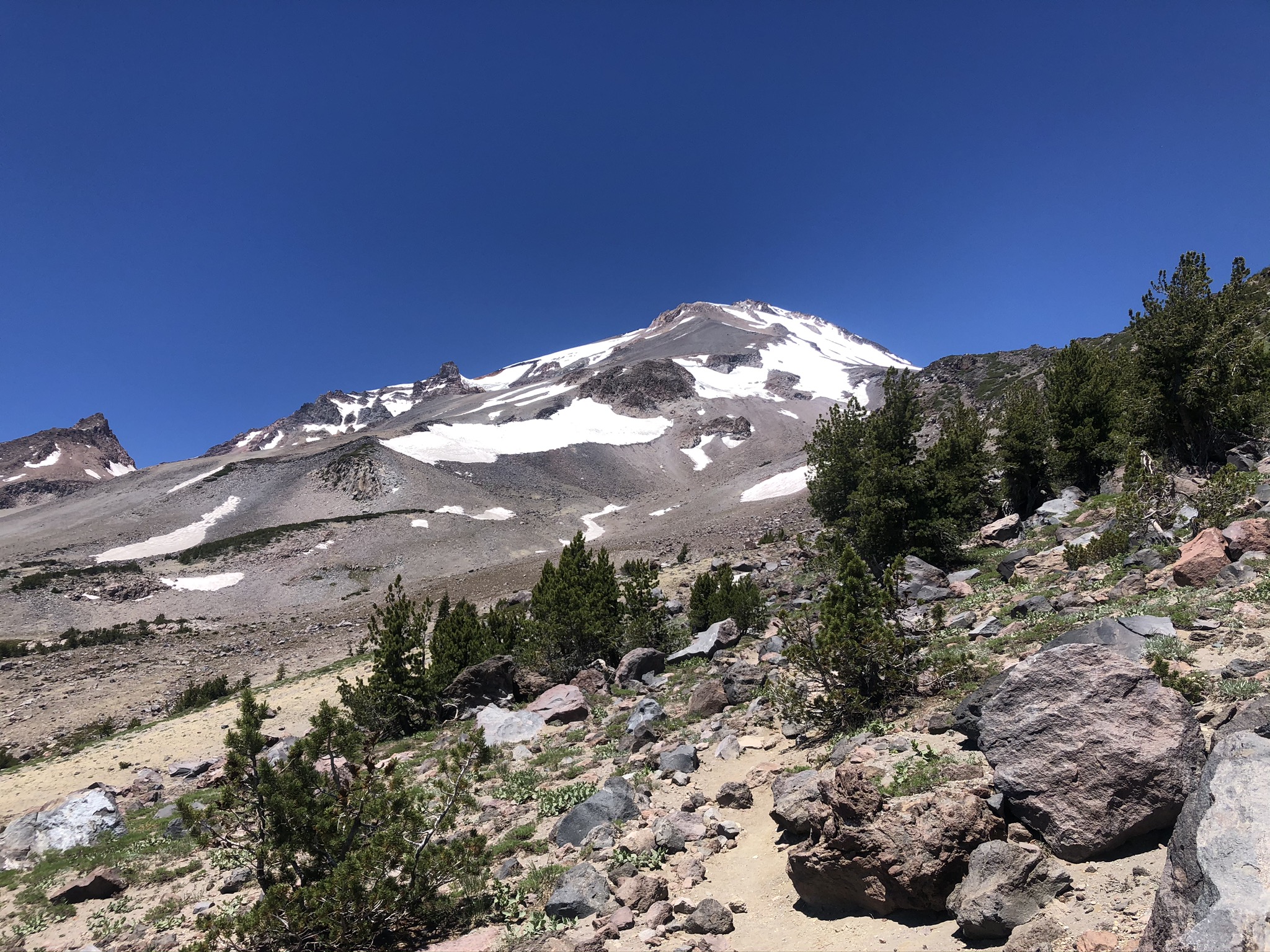 Climbing Route(s):
Wintun Ridge, Clear Creek
Trailhead(s):
Clear Creek
Date/Time of Observation:
Saturday, July 11, 2020 - 2:30pm
Position:
Climbing Ranger
General Conditions
A patrol on Clear Creek yesterday observed the route to be in decent shape. This route is around 90 percent snow-free with a small patch remaining at 10,500 feet and near 12,500 feet.  The snow that remains is dirty, icy and has large sun cups.  
Crampons and an ice axe can be useful if you plan to skirt along the top of the southern corner of the Wintun snowfield near the top otherwise it is possible to avoid the steep snow by scrambling through the rocky bulge near the top. Use caution if you choose to scramble and do not knock loose rock on other climbers below. 
This route offers fantastic views and breathtaking sunrises. It's a long climb, so we recommend starting early.  Be prepared for a marathon type effort that requires stamina and perseverance.  Always carry proper navigation tools and knowing how to use your them 
$25 Summit Passes, free Wilderness Permits, and human waste pack-out bags can be procured at the Clear Creek Trailhead.  You need all three to climb Mt. Shasta.
Enjoy the climb and the views, Leave-No-Trace and be safe!