You are here
Clear Creek Conditions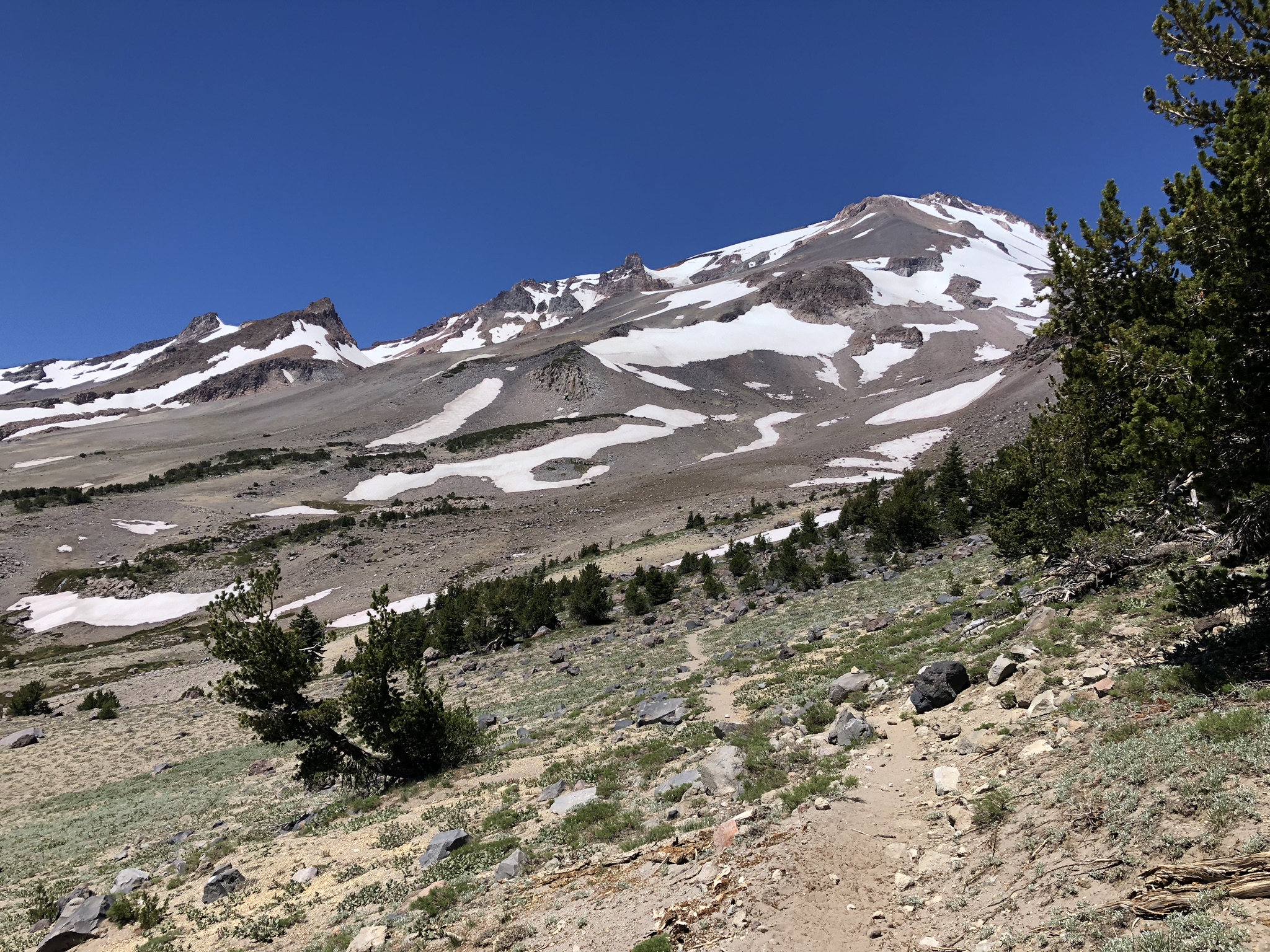 Climbing Route(s):
Wintun Glacier, Wintun Ridge, Clear Creek
Trailhead(s):
Clear Creek
Date/Time of Observation:
Sunday, August 18, 2019 - 12:15pm
Position:
Climbing Ranger
General Conditions
As we push further into the late climbing season the Clear Creek route is the best option for a safe climb up Mount Shasta. Don't take it lightly. Numerous lost climbers, slip and fall accidents and fatalities have occurred on this route in the past. Currently, there are two large snowfields that one must cross. The first snow patch is at 9,800 feet and requires approximately a half-mile and 500 vertical feet of snow travel. The second patch is at 12,300 feet requires approximately a half-mile and 700 vertical feet of steeper snow travel. An ice axe, crampons, and a helmet would be a good idea for the second snow patch especially if you are less experienced at traveling on steep snow at altitude. However, many parties have reported success with microspikes and trekking poles.   
All camping locations have melted out and many options exist at 8,300 feet and near the trail at 9,300 feet. The spring and its stream have a small patch of snow below, but running water can be found above. Running water can also be found during afternoon hours at the base of the snow patch at 9,400 feet. 
Conditions change quickly this time of year. Feel free to call the ranger station for the latest or further details. 530-926-4511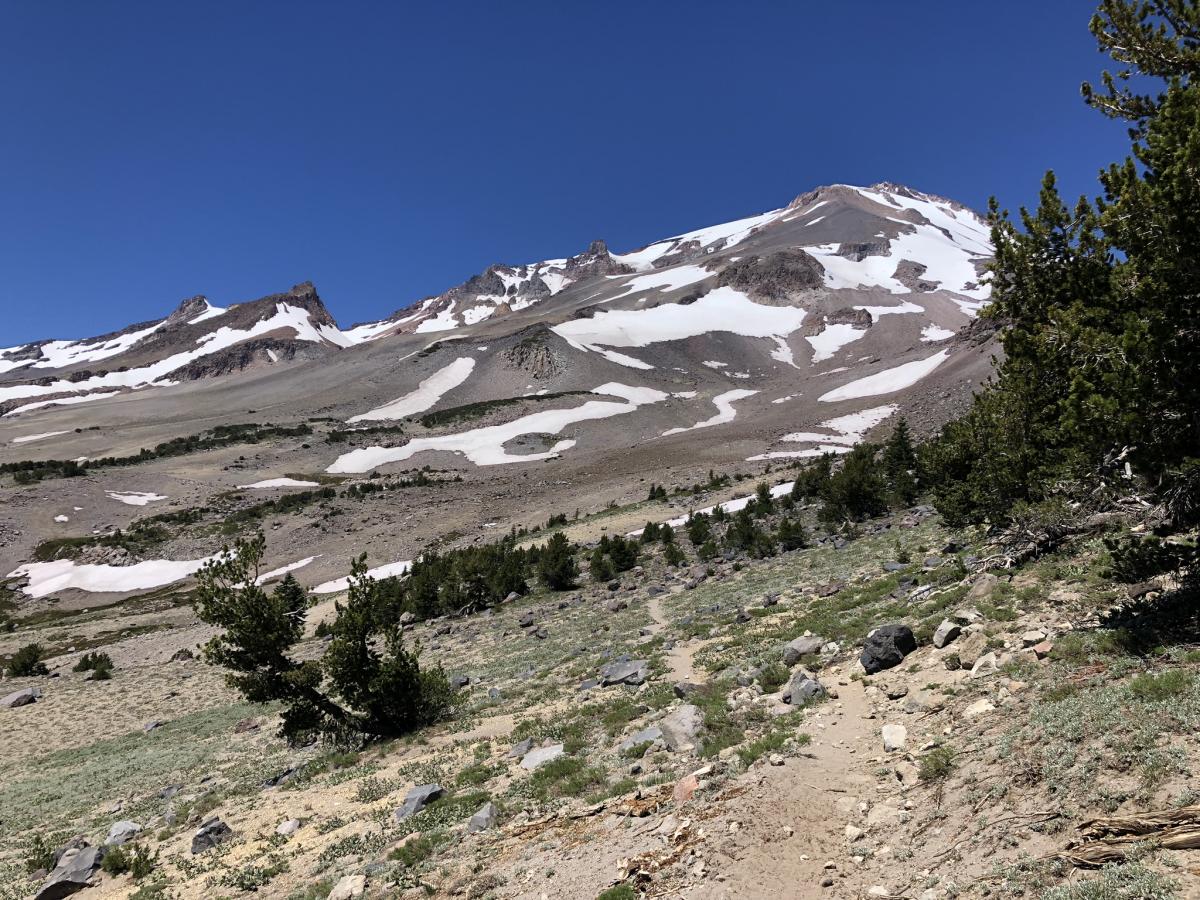 Looking up the trail toward the springs ~ 8,000 feet. 
---
View of the spring ~8,400 feet
---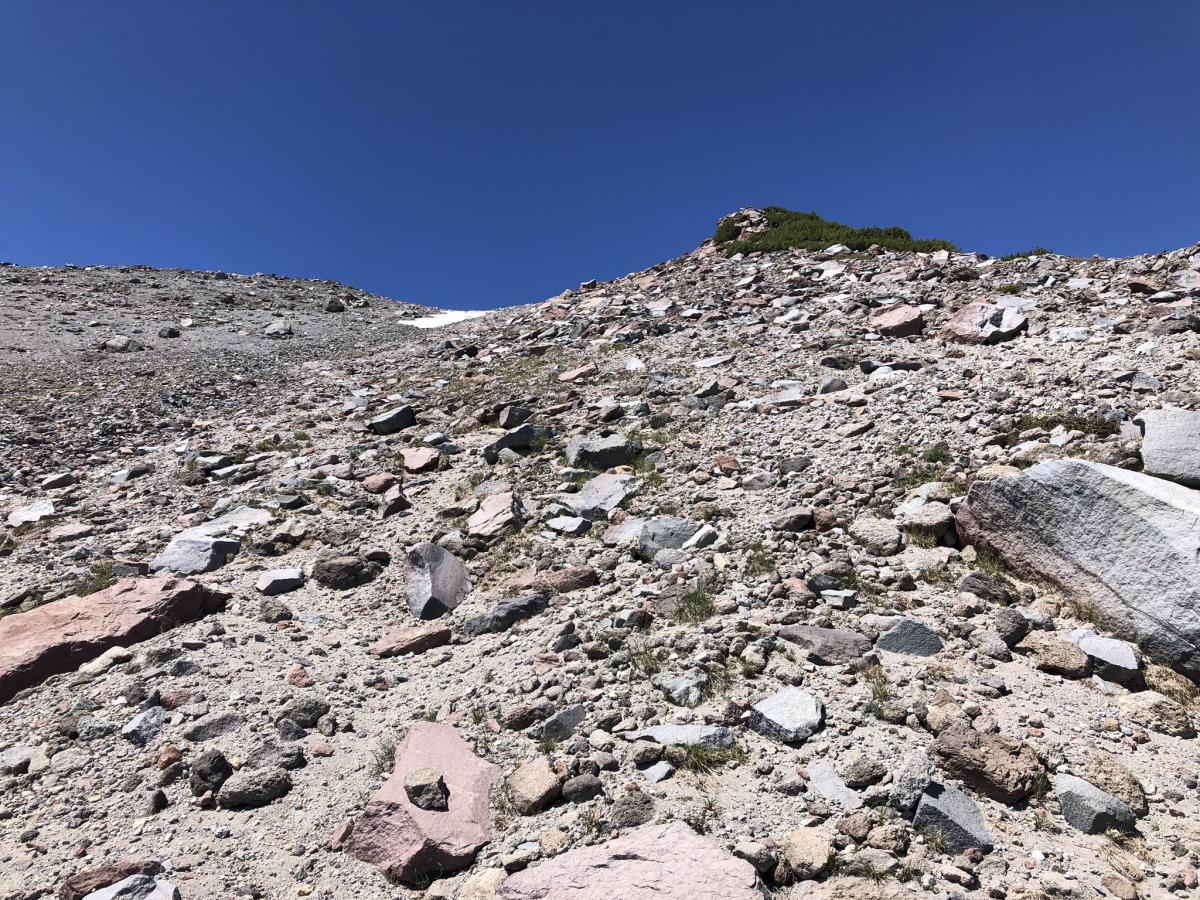 Looking up trail ~ 8,700 feet (note: trail gets sandy here)
---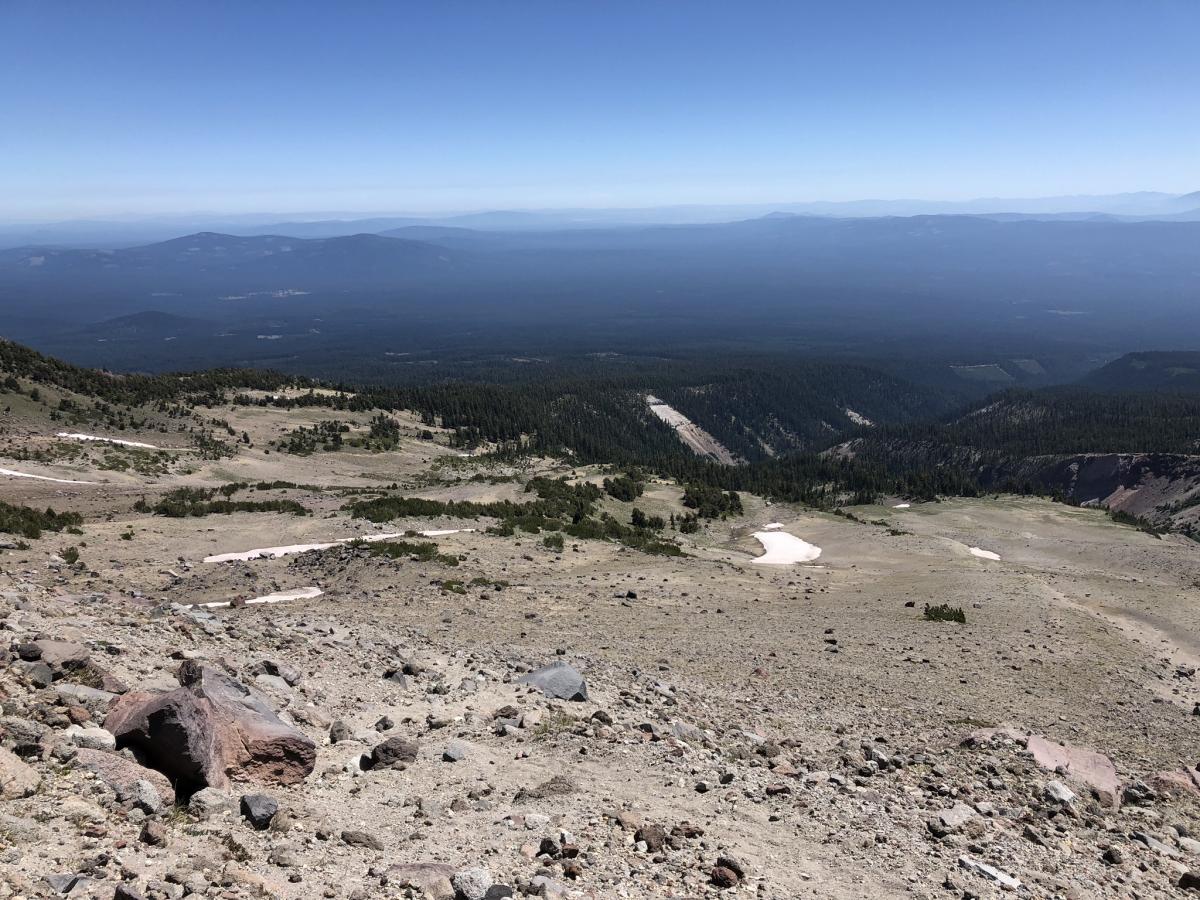 Looking down trail ~ 8,700 feet. 
---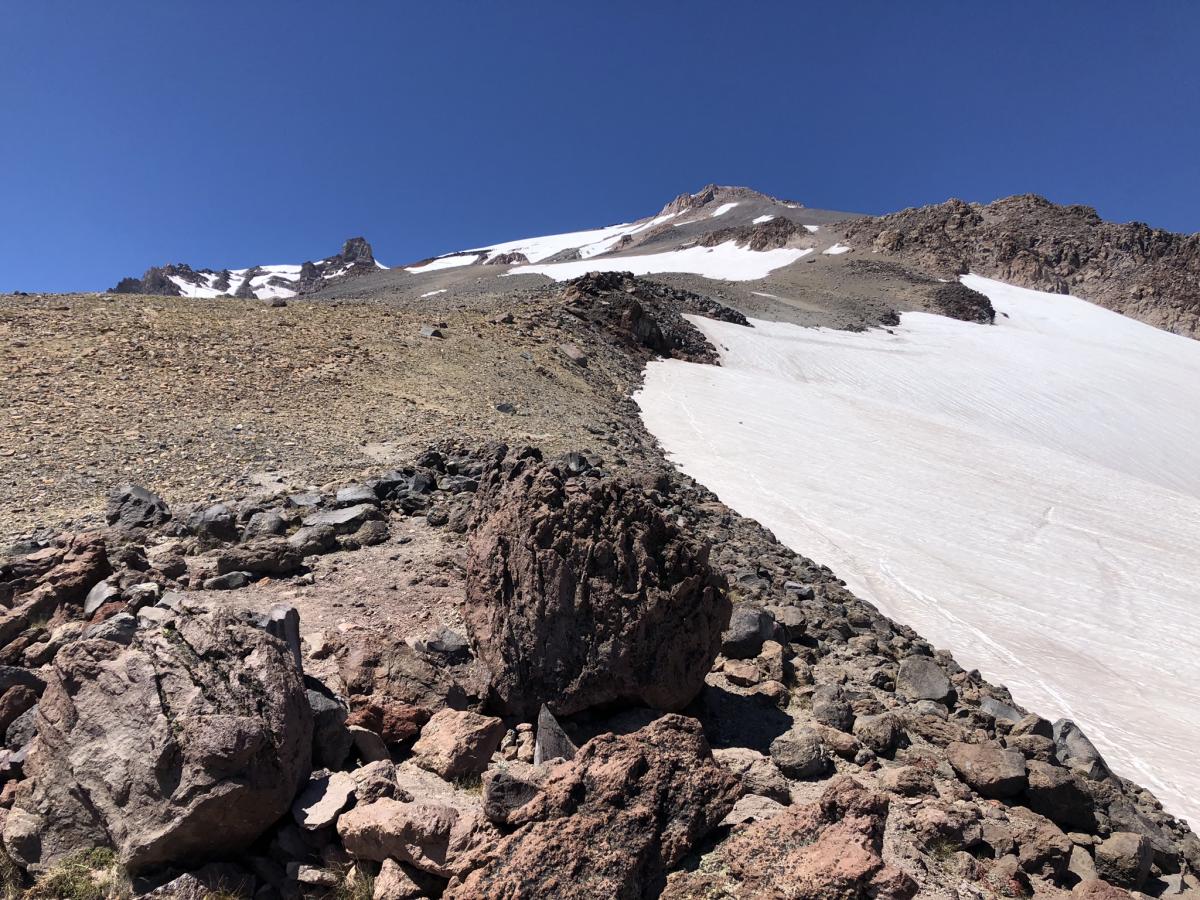 Higher bivy site ~ 9,300 feet. 
---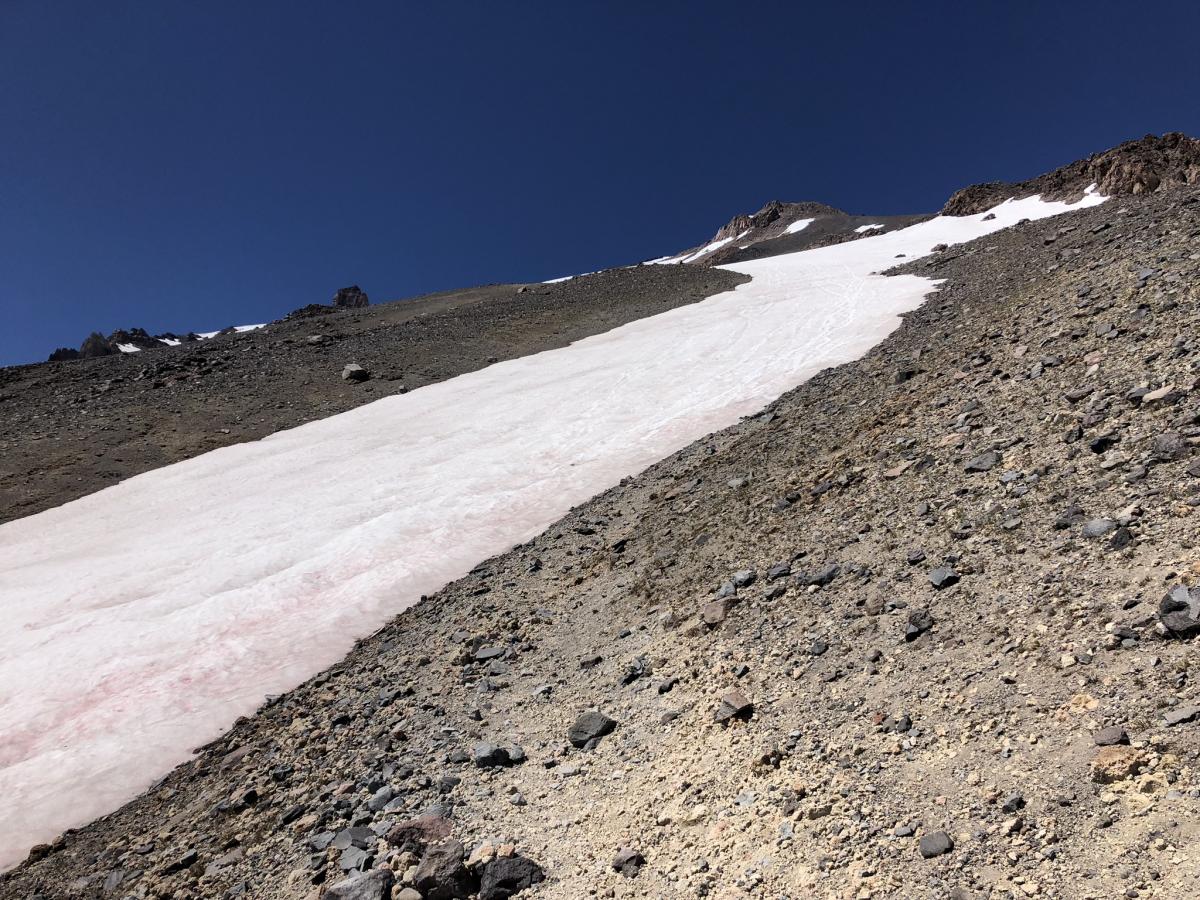 First snow patch ~ 9,600 feet. (note: trail picks back up climbers left of the top of the snow patch)