You are here
Clear Creek Conditions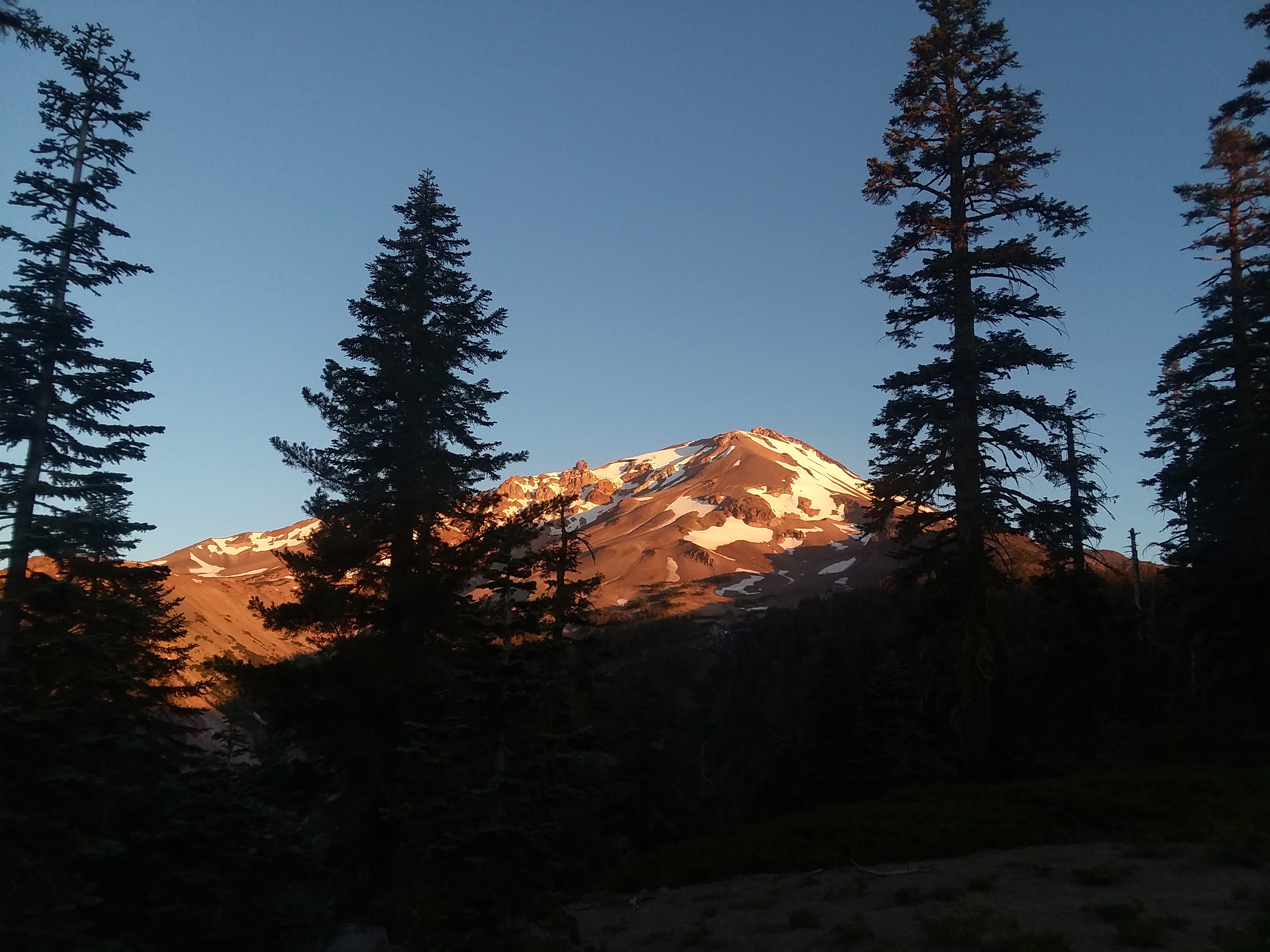 Climbing Route(s):
Wintun Glacier, Wintun Ridge, Clear Creek
Trailhead(s):
Clear Creek
Date/Time of Observation:
Sunday, August 25, 2019 - 11:15am
Position:
Climbing Ranger
General Conditions
As the Mt. Shasta climbing season winds down, Clear Creek is an excellent late season route option to summit the mountain. It is perfect for fit hikers who may not feel comfortable on snow and ice (where ice axe and crampons are mandatory) but are looking for a strenuous hike on a trail and an altitude challenge. The route is also popular this time of year with trail runners. There is a dirt trail all the way to the summit plateau. At times it is steep and loose scree especially above 12,800 feet and through the loose gulley at the headwall near 13,000 feet.  Pay attention here not to kick rocks on those below.  Although one does not need an ice axe and crampons to climb the route late season, as of now there is one roughly 25 degree snowfield to cross. It starts around 10,500 feet and one must climb roughly 200-300 vertical feet to cross it. Those comfortable on snow may cross in the boot track with trekking poles but others may feel more comfortable using crampons, microspikes and/or an ice axe. The Spring at 8,500 is a beautiful place to camp with excellent views and cold, clean mountain water.  There are some higher camps but expect to carry water up or walk to a snowfield to melt snow for water. Although many consider this to be the easiest way to the summit of Mt Shasta, remember always to be prepared, check the weather forecast and don't forget Mt Shasta is still 14,179 feet no matter what route you climb.