You are here
Conditions on the Upper Mountain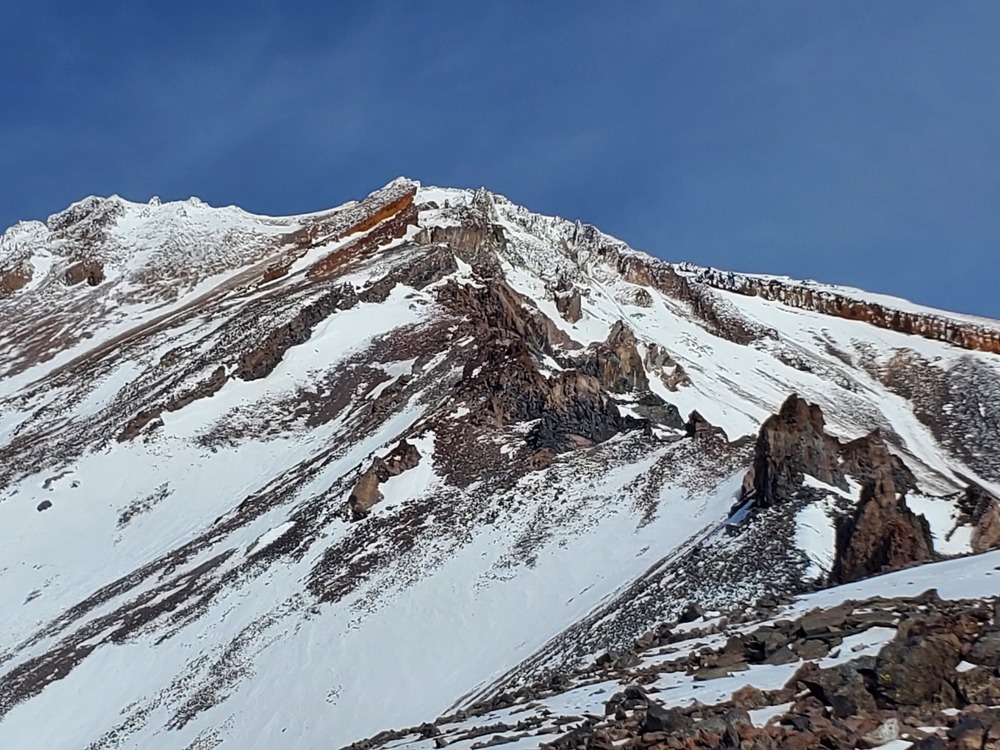 Climbing Route(s):
Avalanche Gulch, Casaval Ridge
Date/Time of Observation:
Wednesday, January 20, 2021 - 1:00pm
General Conditions
Climbers ascending Mount Shasta via Avalanche Gulch or Casaval Ridge will find more rock than snow above 10,000 ft. The upper mountain has been hammered by winds and much of its snow has been lost. Lower down, many rocks are exposed though there is enough snow in gullies for climbing and skiing.
Today, skiers were rewarded with softened snow on aspects receiving direct sunlight. The best skiing was between 1:00 and 2:00 p.m. Lower climber's gully below Horse Camp is very firm and very tracked out making skiing below treeline challenging. Use caution and take it slow.