You are here
Conditions on the Upper Mountain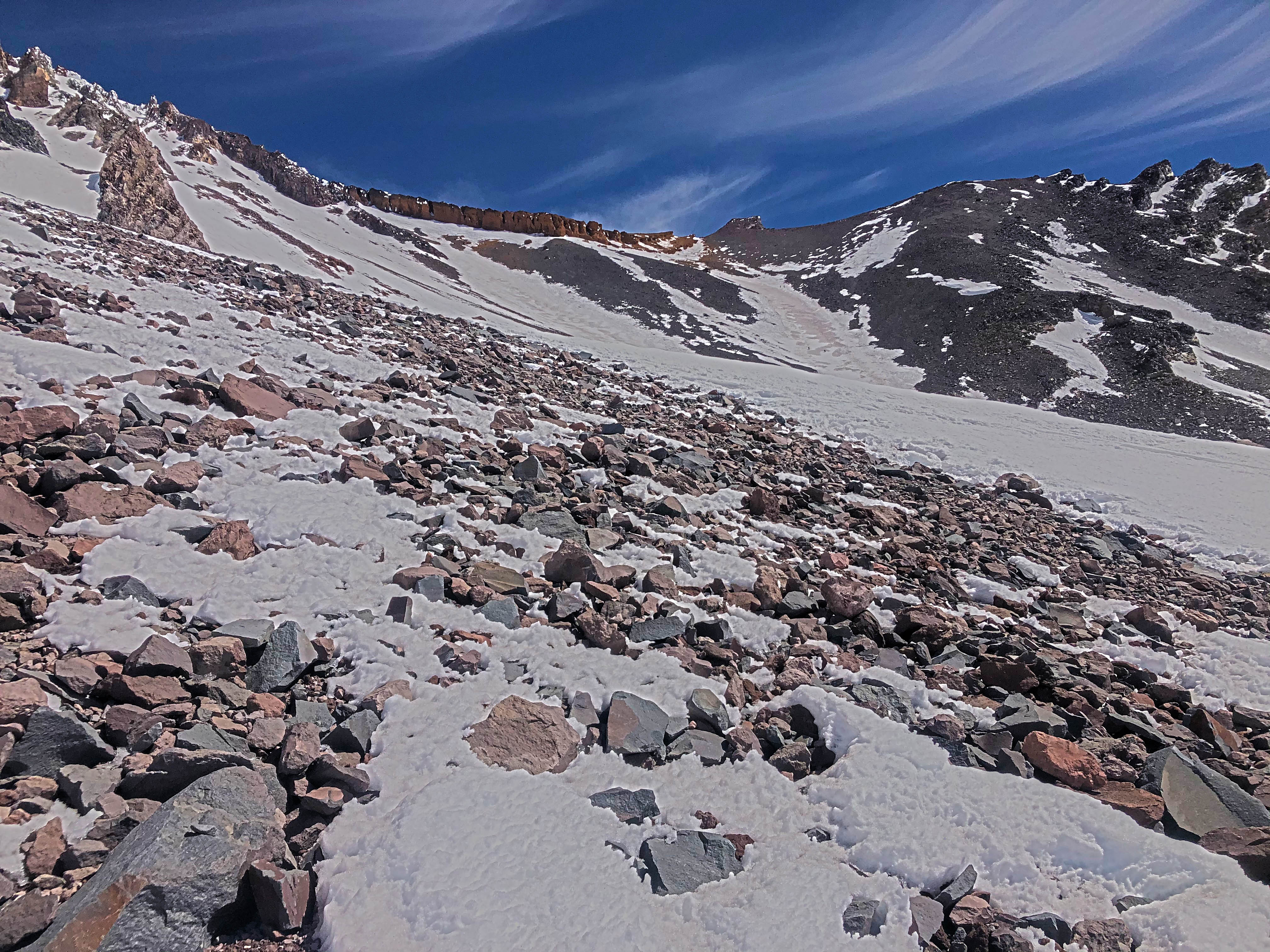 Climbing Route(s):
Avalanche Gulch, Casaval Ridge
Date/Time of Observation:
Sunday, April 4, 2021 - 1:00pm
General Conditions
The Avalanche Gulch route continues to melt into a field of rock.  Dirty strips of snow are all that is left. Many rocks are exposed. There is enough snow in the gullies for climbing and skiing, for now. The spring sun is hard at work melting away. Boot penetration was few inches by noon on direct south aspects. 
Snow surfaces vary from smooth to bumpy on the upper mountain. Wind-carved plates of sastrugi are everywhere mixed with dirty bumpy patches. Many Easter egg-shaped melting boot holes exist in the bottom of the gullies. Softening snow can be found on aspects receiving direct sunlight. Bumpy textures are mixed with patches of smooth, softening corn snow and wind runnelled.  It's still possible to ski to Bunny Flat via the Lower climber's gully below Horse Camp, but it's very tracked out and rocky. Use caution and take it slow.