You are here
Diller Canyon, and South Side Shastina 12,330'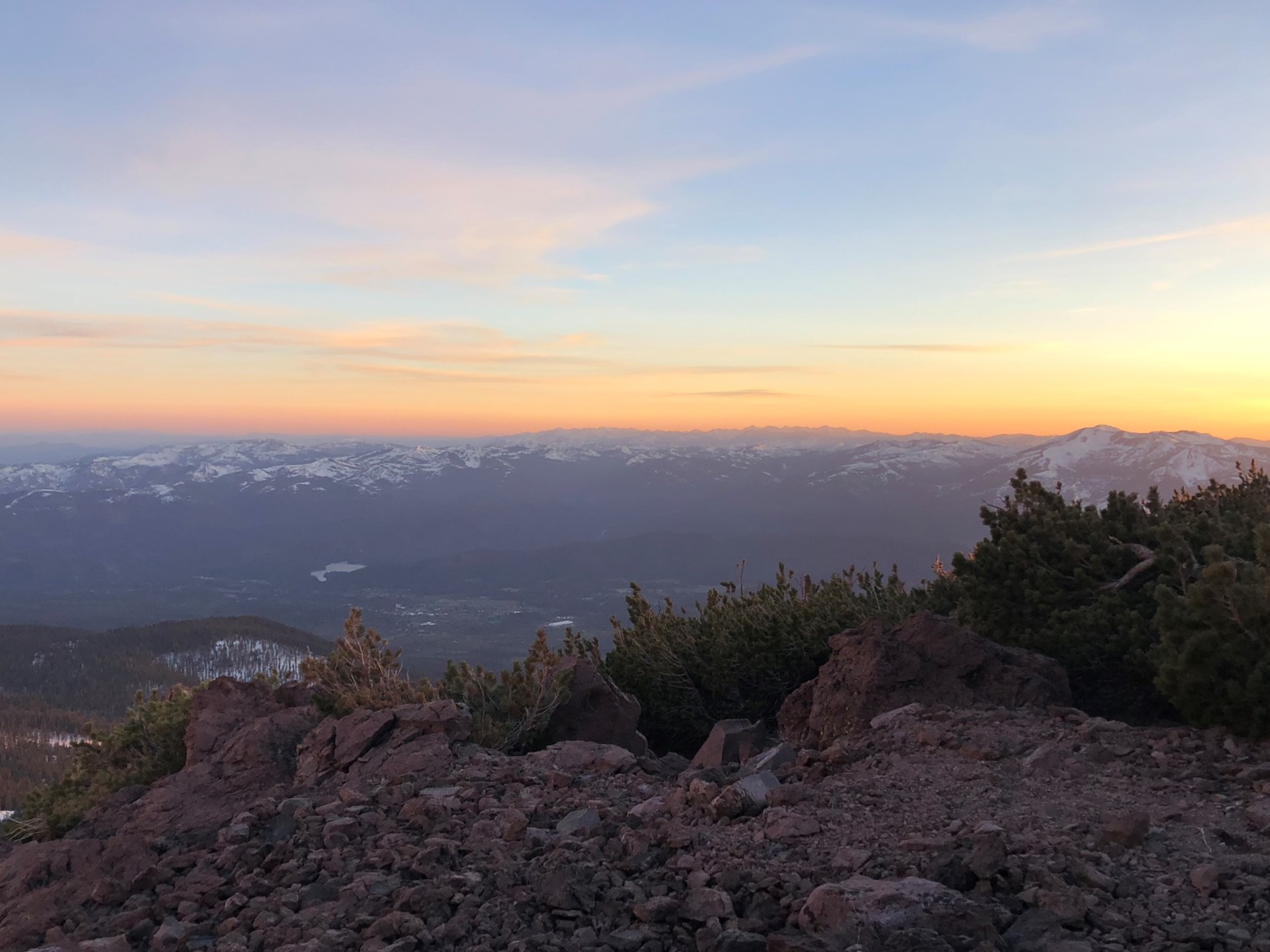 Climbing Route(s):
West Face, Cascade Gulch
Date/Time of Observation:
Tuesday, May 7, 2019 - 2:00pm
Position:
Climbing Ranger
General Conditions
A long tour to Hidden Valley and two descents of Shastina one west facing Diller Canyon to 8,000 feet and day two (05.08.19) south face of Shastina observed many snow surface textures.  The wind was variable light to moderate out of the north and east. Calmer winds in the morning gave way to stronger winds in the afternoon each day. Strong gusts were felt on the summit area of Shastina ~12,000 feet. Mostly smooth surfaces exist on W-SW-S-SE aspects. Ice axe and crampons were a necessary tool as smooth hard surfaces were climbed. Large sastruga and ice forms cakes the upper elevations of Shastina. Difficult alpine skiing for the first 400-600 feet followed by variable melt freeze corn snow down to 8,000 feet was observed in Diller Canyon. The south side of Shastina hosted smoother climbing and skiing however, the remote nature of Diller Canyon was an intriguing challenge that was a joy to complete.  Camp at Hidden Valley hosted comfortable night time lows just below freezing temperatures and little to no wind to speak of.  
---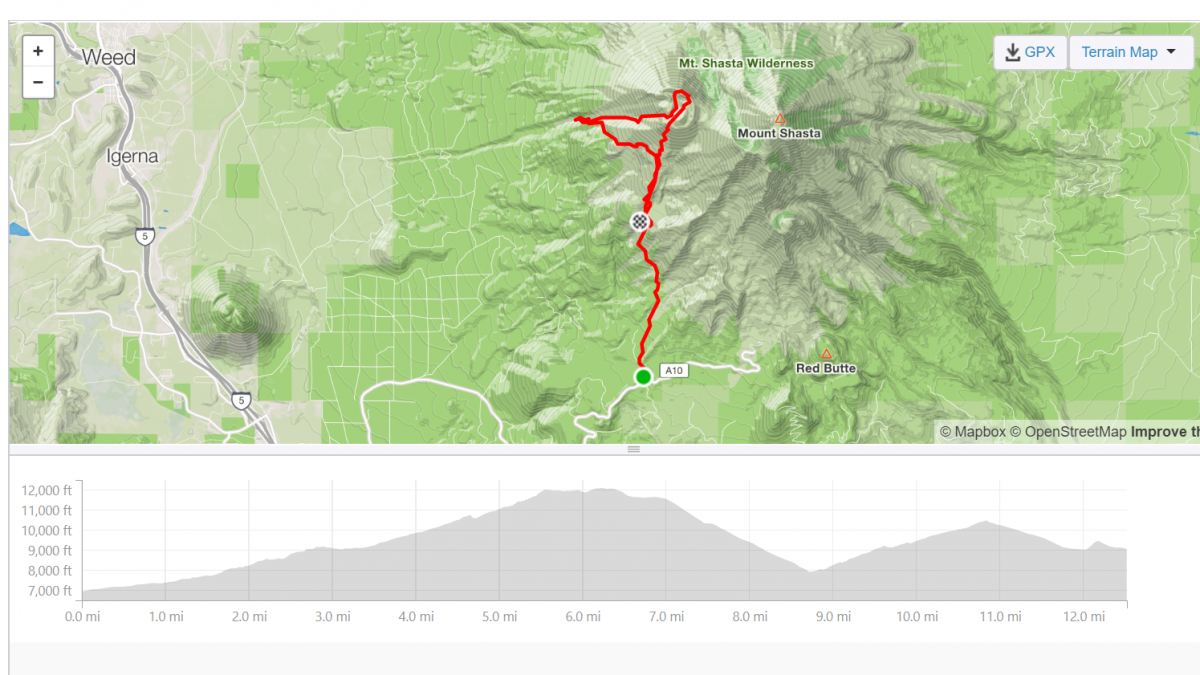 Diller Canyon day one.
---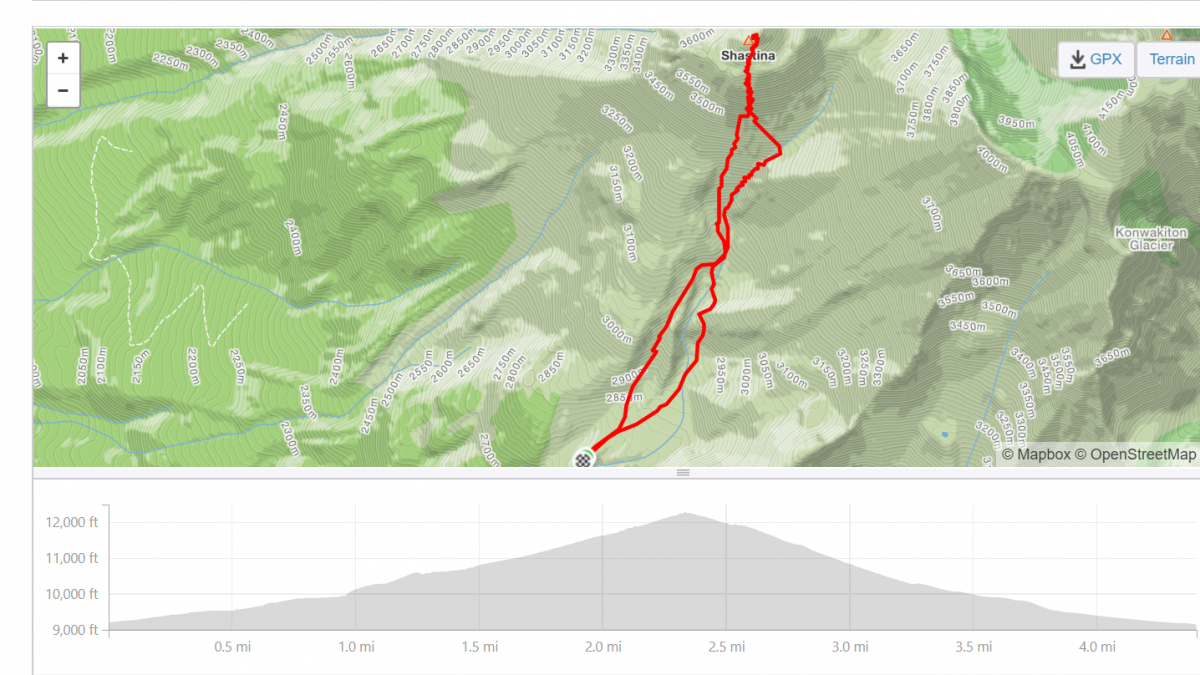 Shastina day two.
---
Hidden Valley.  Camp in the middle. Views of Shastina, Cascade Gulch, West Face routes. Note: Shovel is useful for melting water. 
---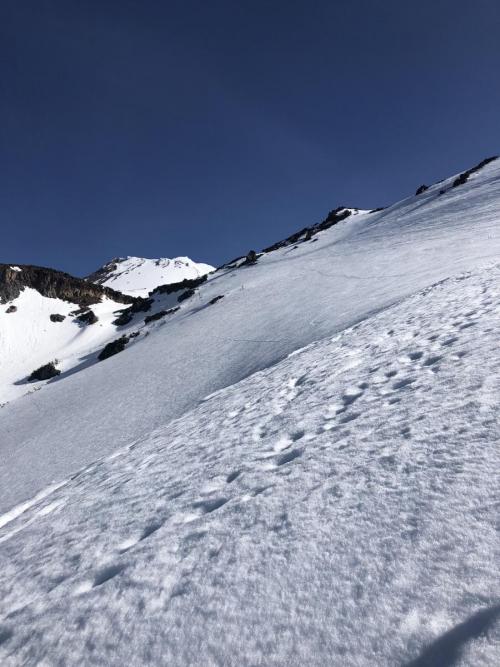 Traverse getting into Hidden Valley. Note: crampons and ice axe recommended. 
---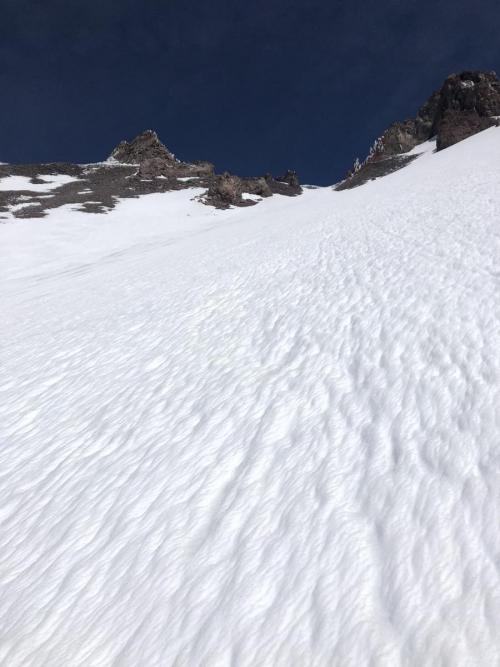 Diller Canyon entrance
---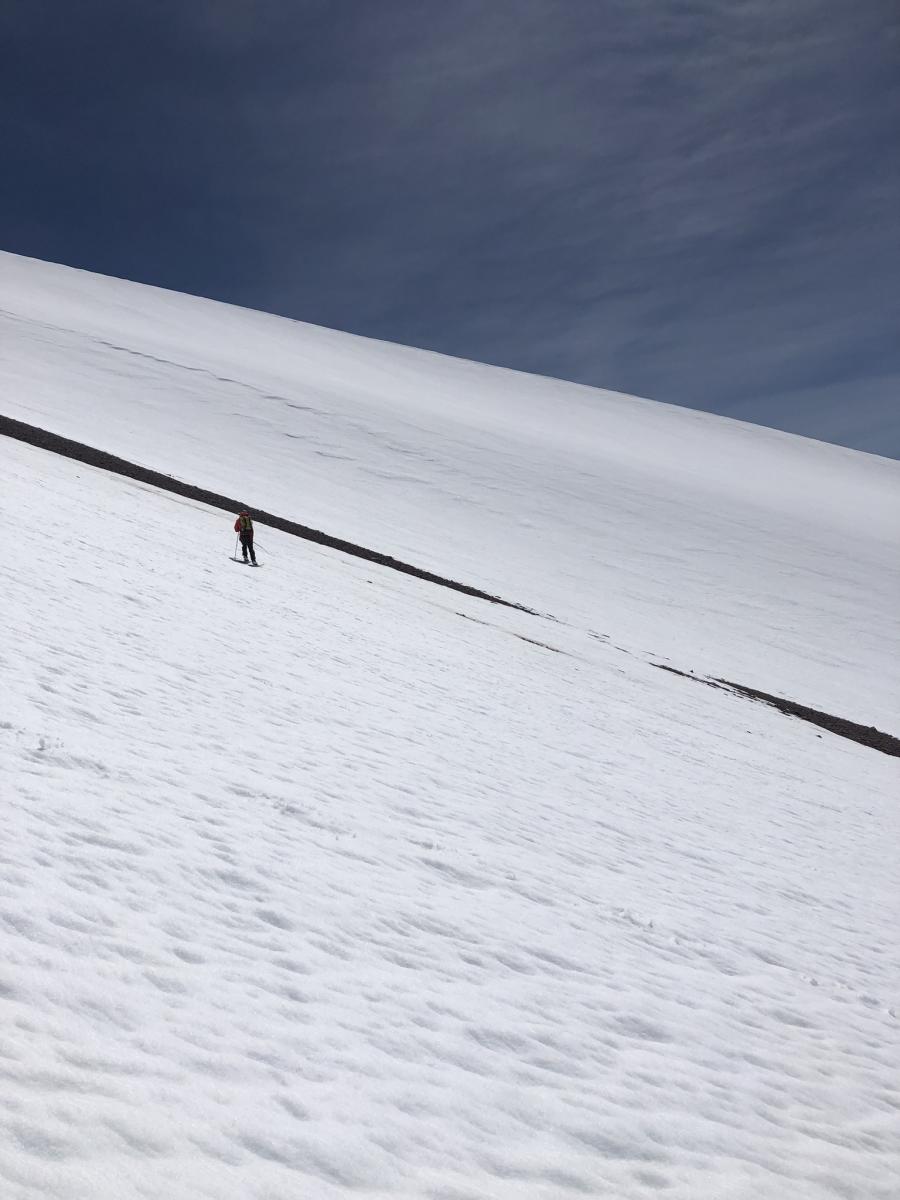 Middle of Diller Canyon. 10,000 feet
---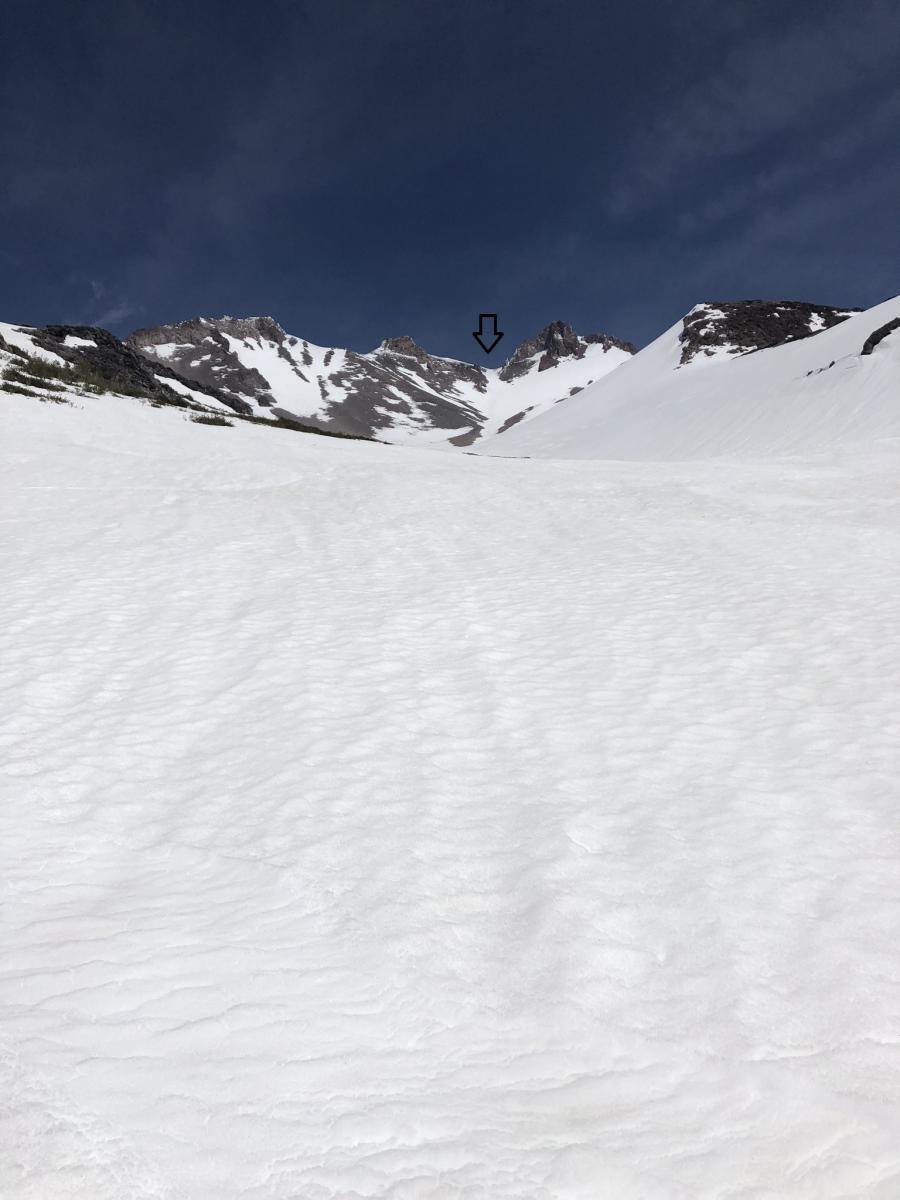 Looking up Diller Canyon ~ 8,000 feet