You are here
Eastside - Brewer Creek- Hotlum/Wintun Snowfield to 9800k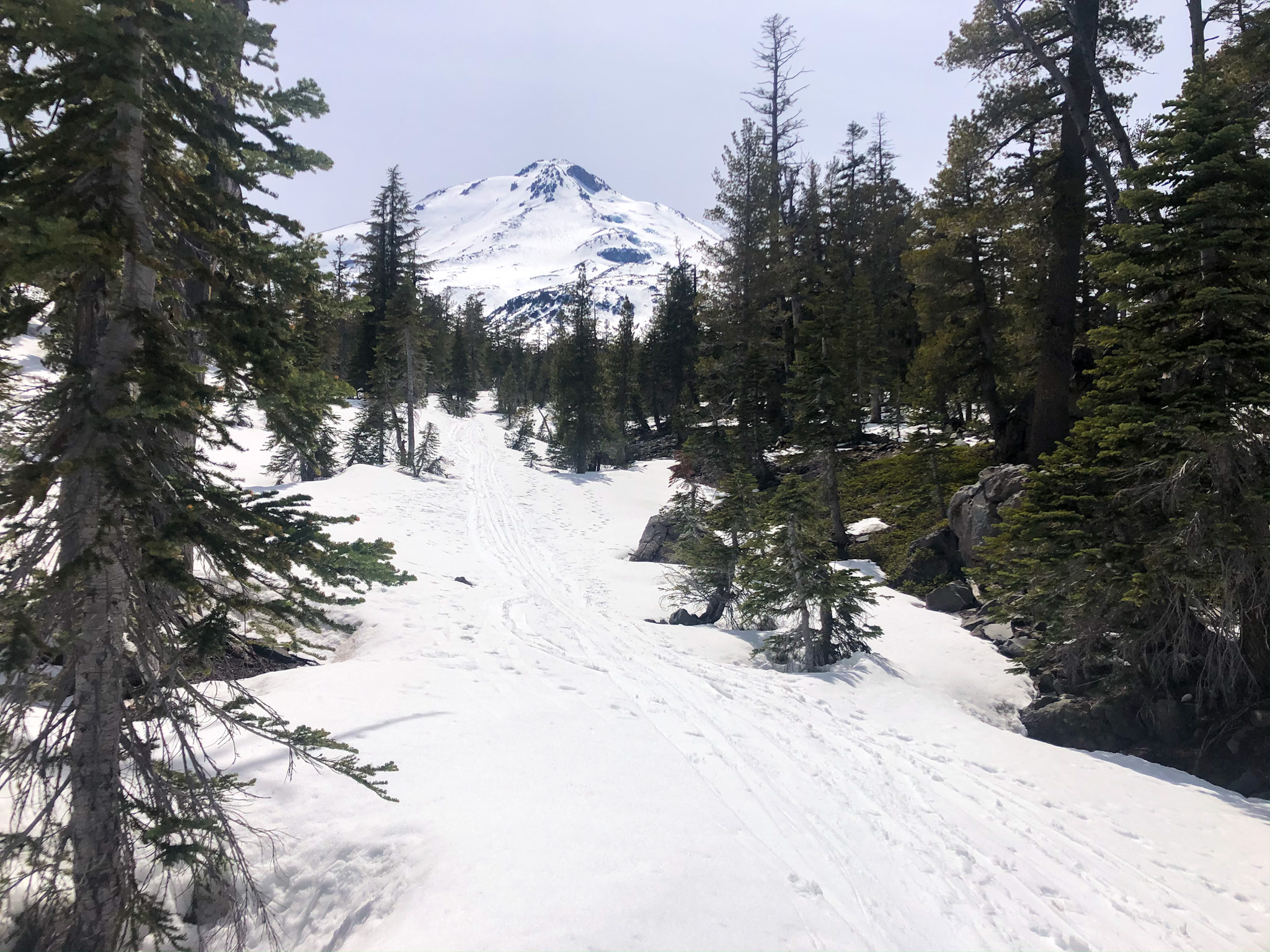 Climbing Route(s):
Hotlum/Bolam Ridge, Hotlum/Wintun Snowfield
Trailhead(s):
Brewer Creek
Date/Time of Observation:
Saturday, May 23, 2020 - 1:45pm
Position:
Climbing Ranger
General Conditions
20200523 @ 1430 hrs - Sorenson- Mount Shasta, Brewer Creek - Hotlum/Wintun snowfield.
SKY: Clear
PRECIP: None
BLOWING SNOW: No
SURFACE PEN: Ski pen 1-3 inches, Boot pen 1-4 inches - 1300 hours.
NOTES: We toured up to 9,800 feet on the Hotlum/Wintun snowfield. Smooth snow surfaces were observed up to 9,000 feet. Above that, varied wind textured snow exists. Reports from climbers indicate a winterlike snowpack on the upper mountain with packed powder and wind-buff.  Access is blocked 1.3 miles from trailhead due to snow. Skinnable snow remains in the gully directly below the trailhead, can be accessed approximately 500 feet up the road from parked cars. No running water can be found above treeline at this time.