You are here
General Conditions on the South Side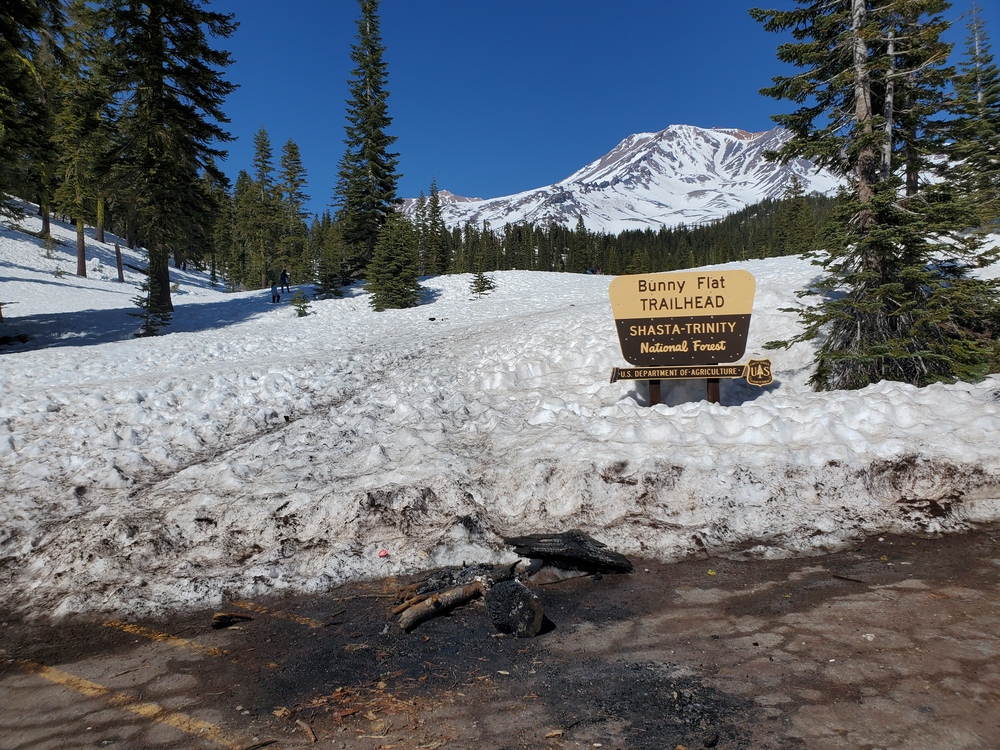 Climbing Route(s):
Avalanche Gulch, West Face, Sargents Ridge, Green Butte Ridge
Trailhead(s):
Bunny Flat, Sand Flat
Date/Time of Observation:
Tuesday, April 6, 2021 - 2:00pm
General Conditions
Here's the low down on the south and west side.
Bunny Flat still has snow though it is rough and a bit dirty on the edges.
The upper climbing routes in Avalanche Gulch are narrow. The climber's left of the heart is smoother, cleaner, and wider than the right side. Rocks are falling in the early morning. Snow has been firming up at night. Best skiing conditions are below Helen Lake. Expect survival skiing above. Boot and ski tracks, sastrugis, and sun cups have roughened up snow surfaces, but you can still find smooth lines.
The West Face is marginal. The route is thin and you'll hit rock before reaching the top.
Ridge routes (Casaval, Green Butte, Sargents) are scoured and devoid of snow. 
Sand Flat has plenty of snow for cross country skiers, though the snow is tracked out.