You are here
Green Butte Ridge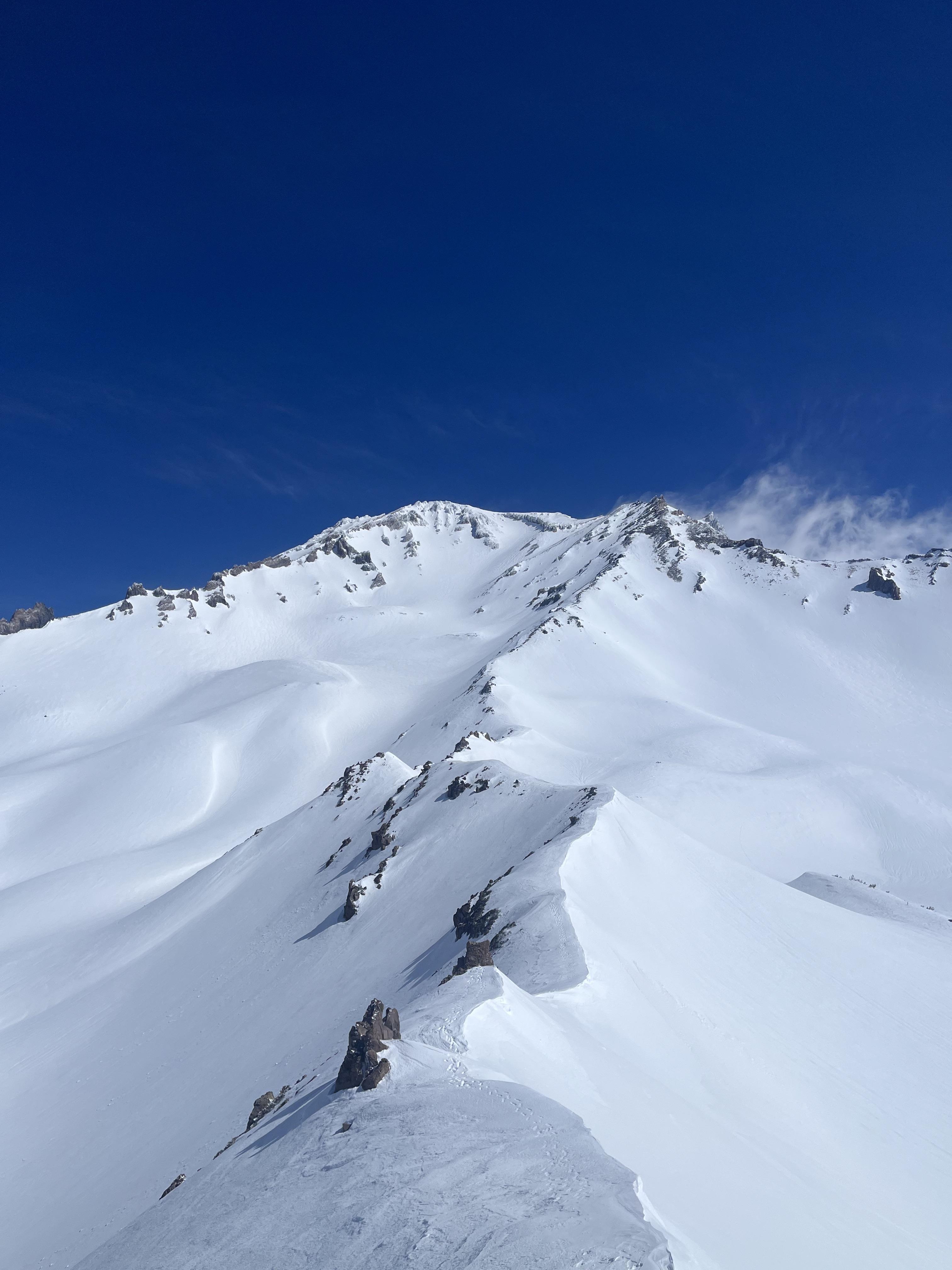 Climbing Route(s):
Sargents Ridge, Green Butte Ridge
Trailhead(s):
Bunny Flat, Ski Bowl
Date/Time of Observation:
Tuesday, April 18, 2023 - 11:30pm
Position:
Climbing Ranger
General Conditions
Today's observation comes from Green Butte Ridge between 9,200 feet and 11,000 feet during the hours of 1000 and 0100. For this section of route, ample snow coverage was observed. Surface conditions of wind board, ice-glaze, rime snow, and dry snow gave secure purchase for crampons. No overhead ice or rock fall was observed while on route. However, multiple baseball-sized rocks were seen below Sargents Ridge that likely came loose and fell in the last 72 hours. A slip and fall on steep exposed slopes remains the greatest hazard. Self-arrest skills and solid footwork are essential for climbing. Wind drifts ranging in depths from 5 – 15 inches existed in small patches on the leeward southeast aspect of the ridgeline and presented no signs of instability. The wind blew from a westerly direction at a moderate to strong speed and temperatures remained below freezing. Snow surfaces stayed firm and no signs of thawing were experienced. Visibility went from excellent to poor rapidly, noting as a reminder that inclement weather leads to tricky navigation among exposed alpine features. Always carry navigation tools and know how to use them.