You are here
Horse Camp Trail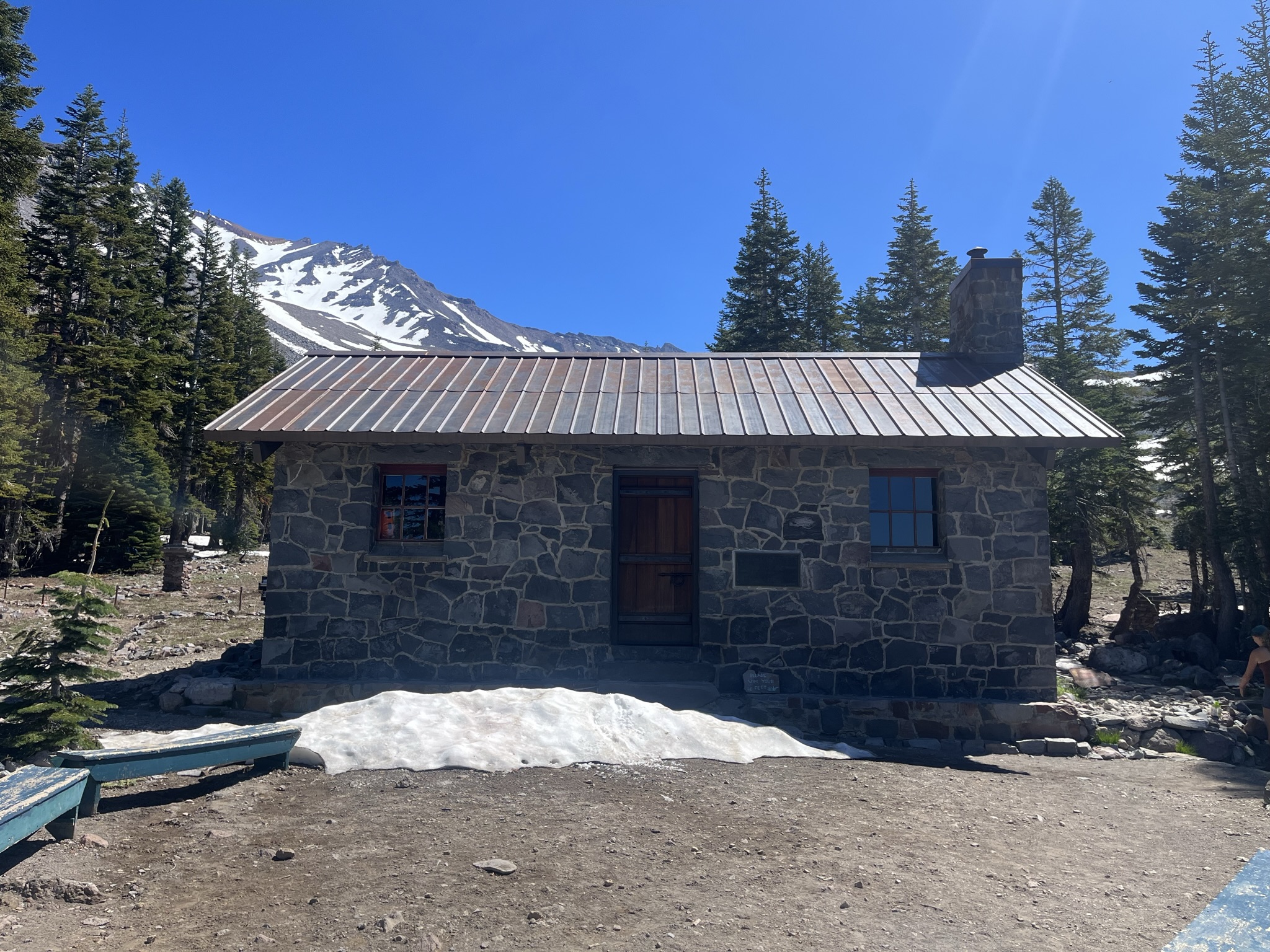 Climbing Route(s):
Avalanche Gulch, Casaval Ridge, West Face, Cascade Gulch
Trailhead(s):
Bunny Flat, Sand Flat
Date/Time of Observation:
Tuesday, July 11, 2023 - 4:15pm
Position:
Climbing Ranger
General Conditions
The trail to Horse Camp is nearly snow free with only a few small drifts to walk over. We estimate these will be completely melted out by the end of the heat wave this weekend. This is one of the most accessible hikes from Bunny Flat and brings you to a historic alpine hut that has served climbers and lovers of the Mount Shasta for several decades. 
Distance / Time required: 3.4 miles roundtrip / 3 hours
Elevation at trailhead: 6900 feet with 1000 foot elevation gain
Season: Year-round. Skis or snowshoes may be necessary from November through June.
Permits: A free Wilderness Permit is required and can be self-issued at the Bunny Flat trailhead self-issue permit station.
Dogs: Not permitted due to wilderness regulations.
Directions to trail access at Bunny Flat Trailhead: From the Mt. Shasta Ranger Station, head east on Alma Street (toward the Mountain). Cross the railroad tracks and turn right at the signal onto Mt. Shasta Blvd. Continue two blocks to the next signal at Lake Street and turn left. Stay on Lake Street as you climb a hill and veer left. You are now on Everitt Memorial Highway. In 12 miles you will come to a parking area with a restroom on the left. This is Bunny Flat. The trail to Horse Camp begins on the right side of the restroom.
Trail description: This is the most popular day hike on Mt. Shasta and is the access trail to the Avalanche Gulch climbing route. The trail ascends gradually through a forest of Shasta Red Fir and Lodgepole pine to the Shasta Alpine Lodge (Horse Camp) a historic stone cabin at timberline that is owned by the Sierra Club Foundation. OUT OF RESPECT TO OTHER VISITORS AND NATIVE WILDLIFE, NO DOGS ARE ALLOWED ON SIERRA CLUB FOUNDATION PROPERTY. During the summer months there is a spring at the cabin for drinking water and a caretaker on hand to answer questions.