You are here
Hotlum Glacier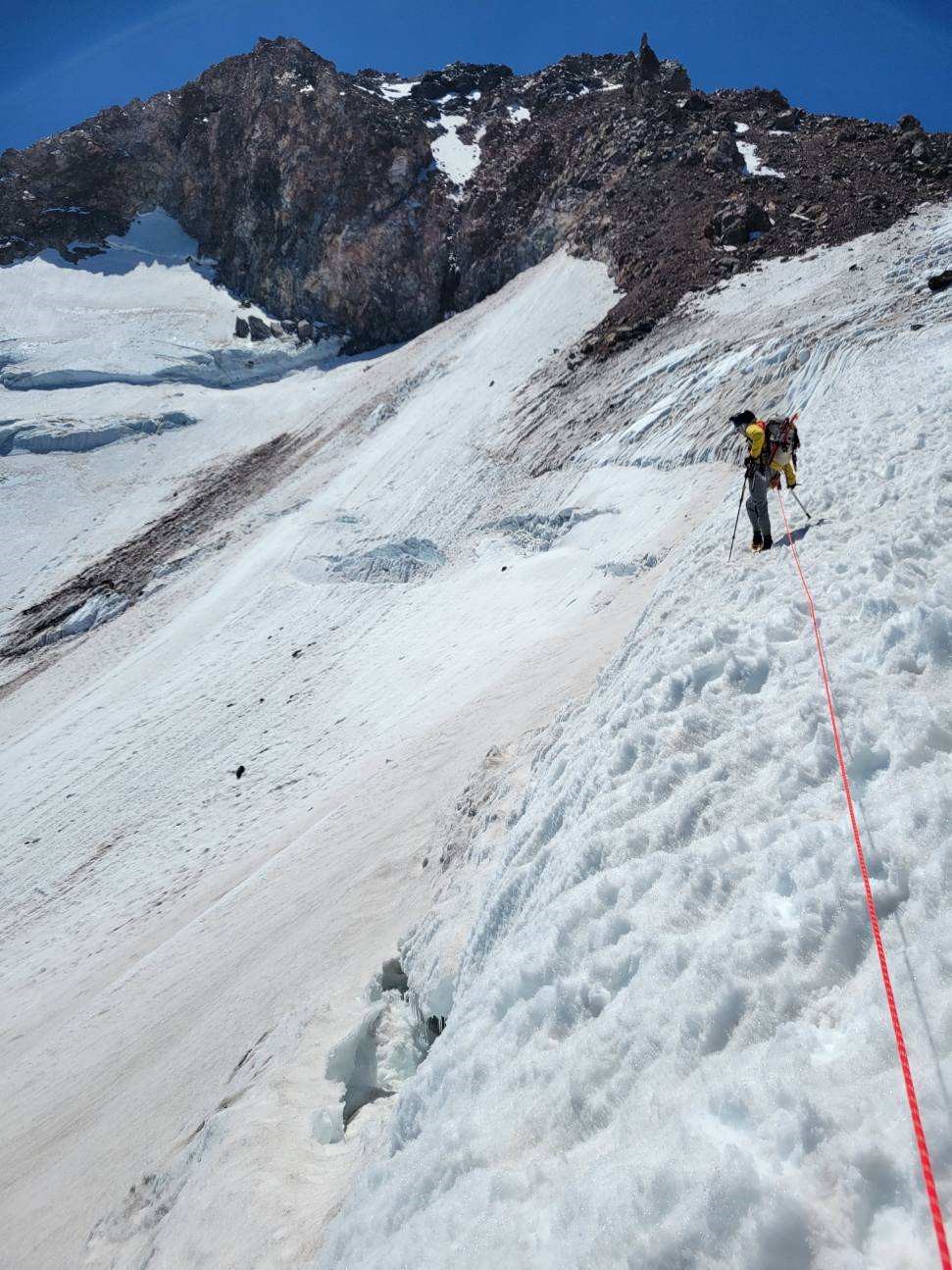 Climbing Route(s):
Hotlum/Bolam Ridge, Hotlum Glacier, Hotlum/Wintun Snowfield
Trailhead(s):
Brewer Creek, Northgate
Date/Time of Observation:
Wednesday, July 27, 2022 - 9:45am
General Conditions
Outfitter Guide report from: IG - @sirbradford_
"...got out on the Hotlum/Bolam yesterday and poked around the crevasses on the Hotlum glacier on the way down to practice some rope skills. Moving into The Ramp is very firm, blue ice but once you are around the corner it is easy climbing snow with crampons. Water was really running hard on the way down and snow was soft..."