You are here
Hotlum Glacier via Brewer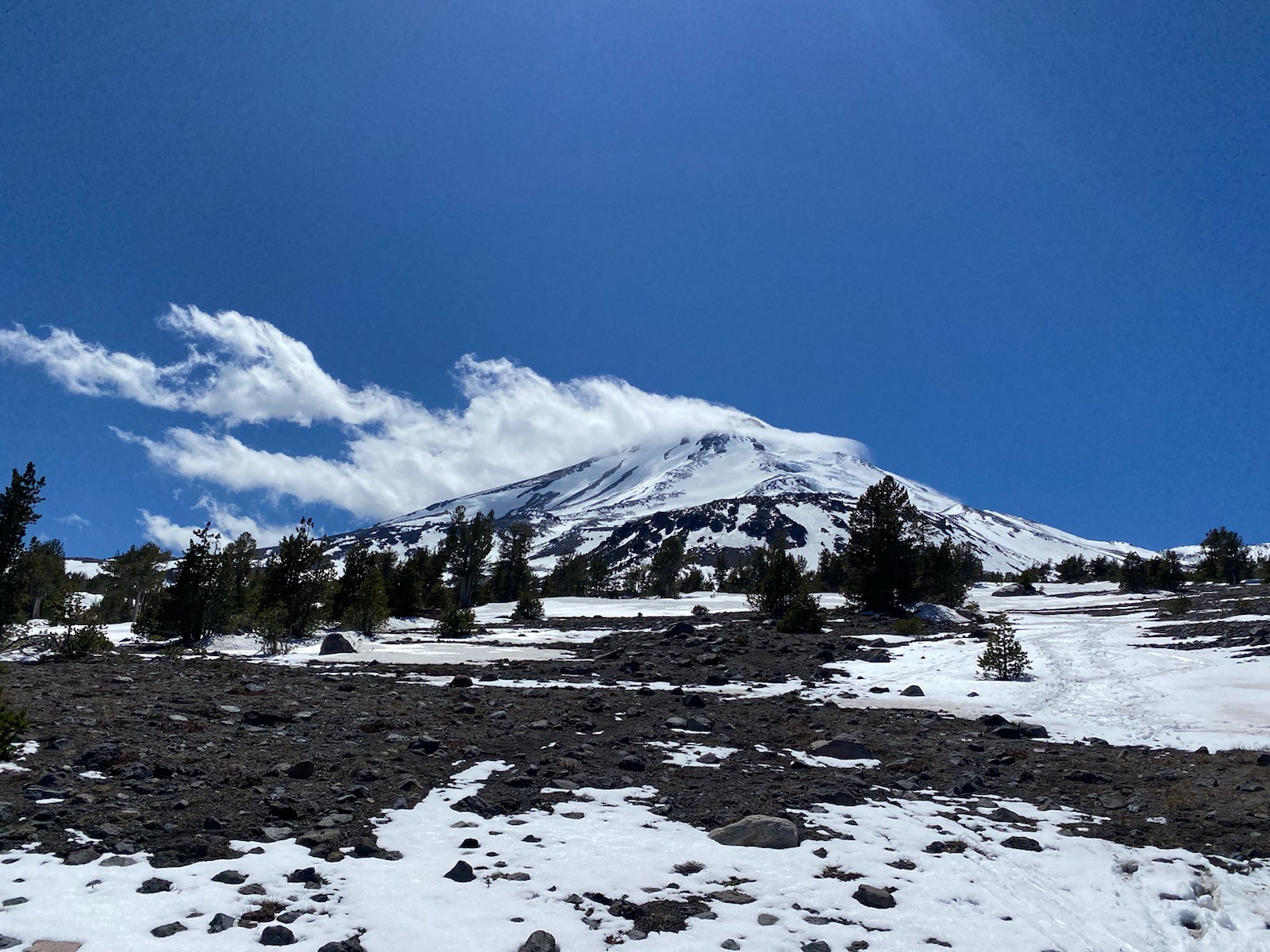 Climbing Route(s):
Hotlum Glacier, Hotlum/Wintun Snowfield
Trailhead(s):
Brewer Creek
Date/Time of Observation:
Monday, May 24, 2021 - 7:45am
General Conditions
Yesterday (2021-05-23) we toured up the Hotlum Glacier from the Brewer Creek Trailhead. Patchy snow exists from the trailhead and long dirt sections required us to take skis off and put back on, multiple times. At approximately 8500 ft we found mostly continuous snow. Above that, snow surfaces were a mixed bag of old sastrugi, ice, wind-packed new snow, and some corn at lower elevations. There was approximately 2-4 in of new snow above treeline. Most of the new snow had been transported into low-lying, sheltered areas. Many surfaces are stripped to the firm, old snow sufrace, so this made for slide for life conditions on anything steep.  Weather-wise, we observed strong NW winds and cold temperatures above treeline. Due to this high wind, snow surfaces struggled to soften at upper elevations, so be prepared with an ice axe/crampons/helmet. 


The Hotlum Glacier is already showing cracks in several areas. If you plan on climbing or descending this route, be prepared with the proper gear for glacier travel.


As always, please pick up the $25 summit pass, wilderness permit, and human waste pack-out bags! The trailhead has been stocked and Rangers always check, so have it handy as you climb. Climb and ski safe!