You are here
Lower Avalanche Gulch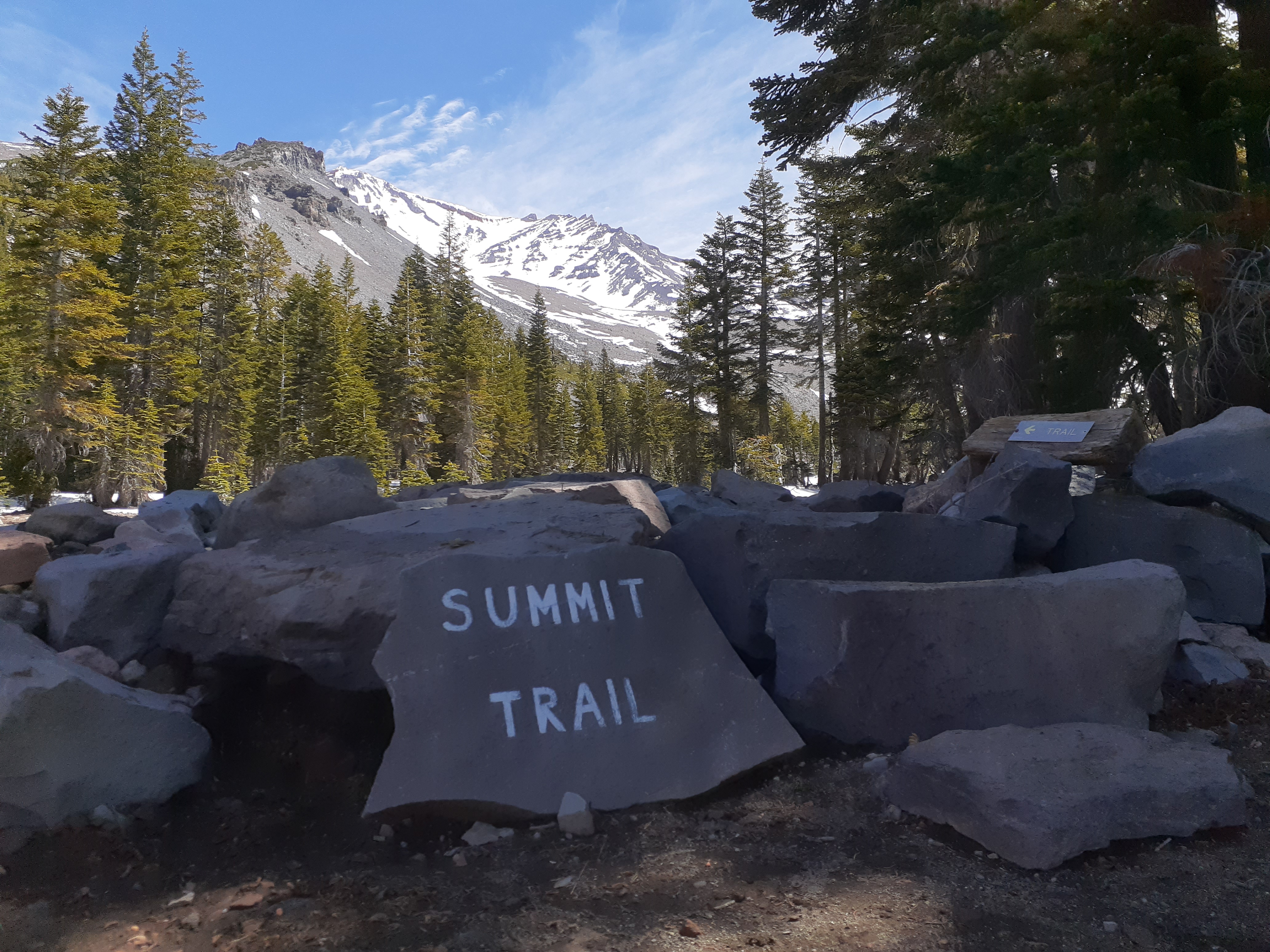 Climbing Route(s):
Avalanche Gulch
Date/Time of Observation:
Friday, June 5, 2020 - 12:00pm
Position:
Climbing Ranger
General Conditions
Avalanche Gulch climbers, please hike the Horse Camp Trail to the Sierra Club Shasta Alpine Lodge. It is snow free other than a few small snow patches near the cabin. Staying on the trail gives the fragile alpine ecosystem a chance to grow. From there, follow Olberman's Causeway, a large stone walkway, to Spring Hill and Climbers' Gully. Continuous snow can be found right above Spring Hill around 8,300 feet. 

Hiking to Horse Camp is a wonderful day hike. The easy-to-follow trail is 1.7 miles and gains 1,000 vertical feet. Water and bathrooms are available at the cabin. A caretaker is on duty. A $3 bivy/$5 tent fee donation is asked of you if staying on Sierra Club Foundation Property. Please remember DOGS ARE NOT ALLOWED in the Mt Shasta Wilderness or on Sierra Club land. 

There is NO TRAIL to the summit of Mount Shasta. If you continue on, carry navigation tools and proper clothing and equipment. Every year climbers and hikers become lost, injured and/or perish on the mountain. Be prepared. Pack out your trash and human waste. It's required. These simple things we ask ensure the preservation of the mountain for many years and visitors to come. Enjoy!