You are here
Memorial Day Weekend Avalanche Gulch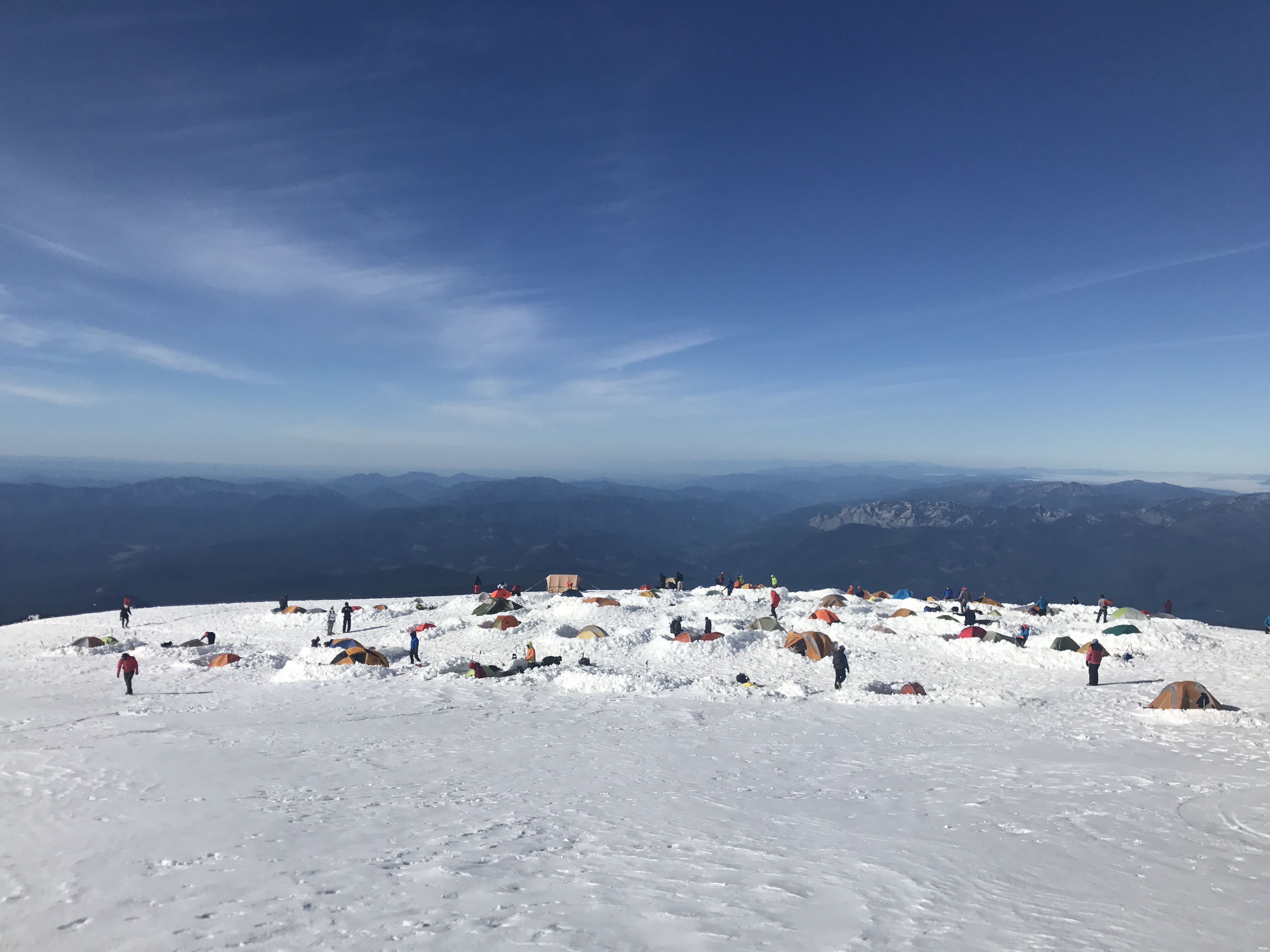 Climbing Route(s):
Avalanche Gulch
Date/Time of Observation:
Monday, May 28, 2018 - 10:15am
Position:
Climbing Ranger
General Conditions on Dec 31, 1969
Conditions:
Avalanche Gulch is in good shape for climbing and skiing, but low elevation snow is melting quickly. The trail to Horse Camp is open and melted out. On snow travel begins at Horse Camp, but several bare patches exist up to the top of Spring Hill. The rest of the route (above 8500ft) has good snow coverage.
Strong northerly winds made for challenging climbing conditions Memorial Day Weekend. Several tents and other items blew away from Helen Lake camp. Winds on the upper mountain at averaged 20-30 mph with gusts to 50 mph. Most climbers made it to Redbanks and turned around due to high winds.
Camping at Helen Lake is all on snow – bring extra fuel to melt snow for water and be able to anchor your tent securely
Exit Avalanche Gulch climber's left of Thumb Rock
Watch for icefall and rockfall while underneath Redbanks and the Trinity Chutes
Check the weather before you climb under the weather links tab on our website
Be sure to pick up summit passes, wilderness permits and human waste packout bags at the trailhead, USFS ranger station or at the 5th season in town