You are here
North Gate Trailhead Observation 7/15/2023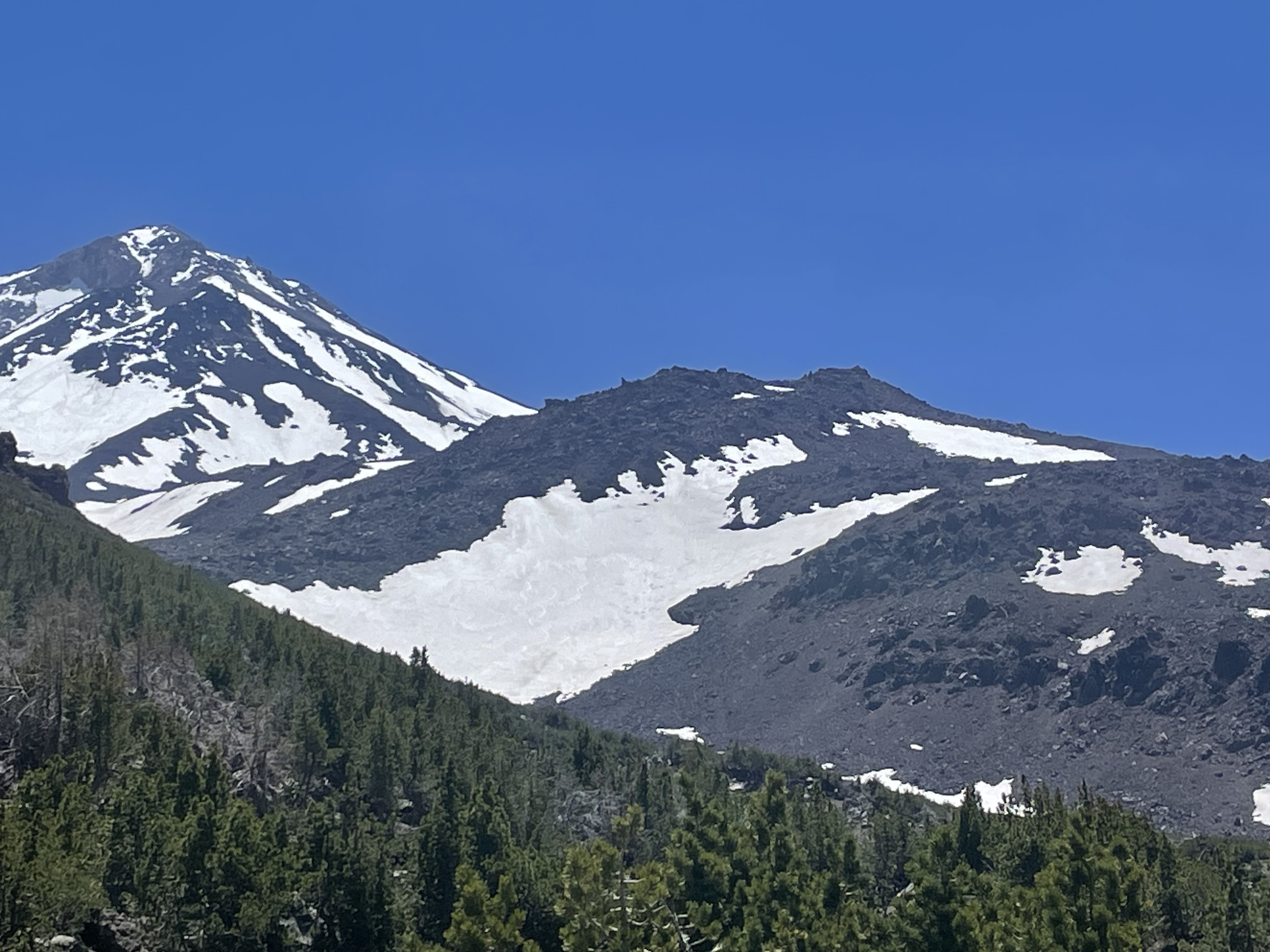 Climbing Route(s):
Whitney Glacier, Bolam/Whitney Ridge, Bolam Glacier, Hotlum/Bolam Ridge
Date/Time of Observation:
Sunday, July 16, 2023 - 9:15am
Position:
Climbing Ranger
General Conditions
The road to the North Gate Trailhead is in pretty rough condition and it is highly recommended to use a high clearance vehicle.  Once arriving at the trailhead, summit passes and wilderness permits are available and required if you plan to climb above 10,000 feet.  North Gate has been seeing a decent amount of traffic as of late, expect to see a fairly full parking lot if you are coming to climb. You will find some running water around 8600 feet in a low flow creek.  Be sure to filter your water if collecting on the mountain. The trail has been cleared and  is in overall good shape.  Plan to encounter snow around 9000 feet.  There is still some snow on sections of the Hotlum Bolam Ridge.

If you plan to ski, be prepared to wear tennis shoes until at least 9000 feet, potentially higher to reach consistent snow.  There are lots of good camping options above 9300 feet.  When climbing you will still want your standard ice axe, helmet, and crampons.  While climbing up we did hear a good amount of rockfall, this is a reminder that rockfall will continue to increase with warming temperatures. Keep in mind, above treeline these routes are super exposed to the sun.  Be sure to bring a fair amount of sunscreen, water, and proper eye protection.