You are here
North side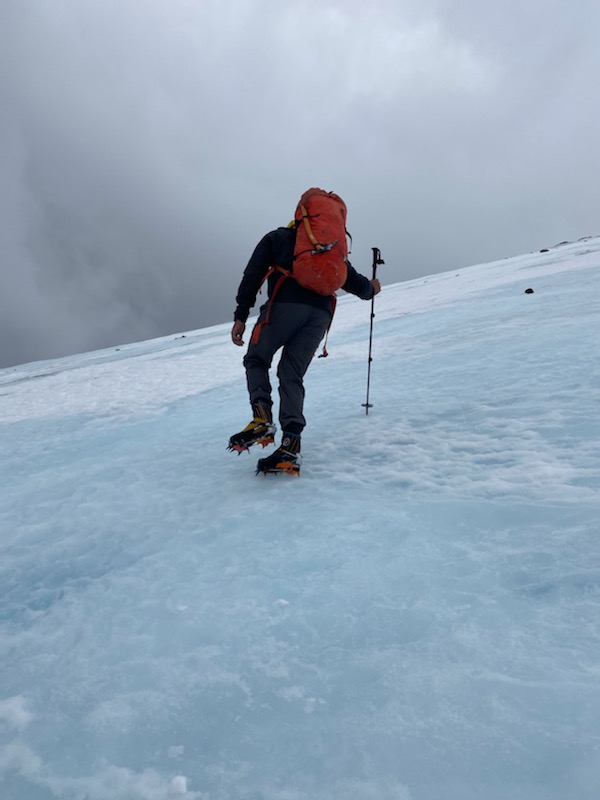 Climbing Route(s):
Hotlum Glacier
Date/Time of Observation:
Friday, May 14, 2021 - 8:00am
General Conditions
Yesterday ( May 14th) we toured up the Hotlum/Bolam route.  We found late summer conditions on the route, with glacier water ice prominent on the Hotlum Glacier.  The approach via Northgate is mostly melted out with a couple patches to navigate on the summer trail.  We found mostly continuous snow from 9000 ft and above.  Currently,  climbing the Hotlum/Bolum route is a serious endeavor.  Having crampons, ice axe, and even a rope and ice screws, if desired for protection, are paramount due to the slick water ice that will be found on the Hotlum glacier and 'the ramp'.  These are abnormal conditions for May,  so if you do plan on climbing this route,  be sure to have the proper gear and knowledge to climb it safely.
The trailhead has been stocked with summit passes, wilderness permits, and human waste packout bags.  Be sure to pick these up as Rangers will be asking for them! Whatever you pack in, please pack out!